Registration, Admission Guidelines, Cancellations & Refunds
Registration, Admission Guidelines, Cancellations & Refunds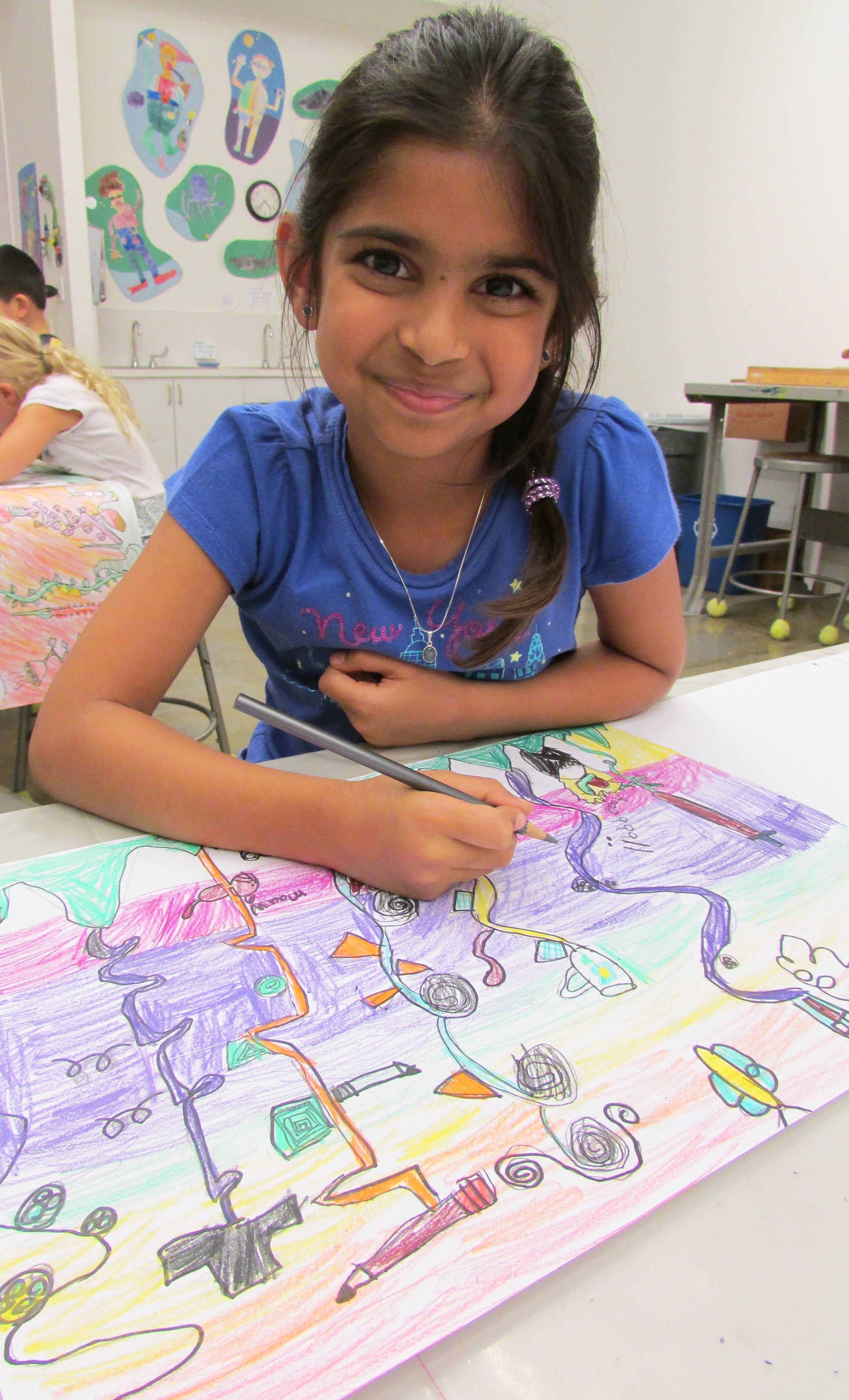 The Junior School at the Glassell School of Art is a part of the Museum of Fine Arts, Houston, and as such complies with all policies and procedures from the MFAH, as appropriate, for the proper administration and management of the School. The School reserves the right to amend, add, and delete policies and regulations, as necessary, as well as the right to change programs, dates, personnel, and fees noted in the schedule.
Admission Guidelines
All students must register for classes within their age group. Age requirements are nonnegotiable and are strictly enforced for each class. There are no exceptions.
Enrollment in multiple weekend classes with more than a 15-minute time gap is permitted only in the 14–18 age group. The Junior School does not provide supervision between classes.
Registration Guidelines
Registration forms must be filled out completely. Enrollment cannot be processed without complete information and payment in full.
Registration forms must include a parent/guardian signature in the box at the top of the form acknowledging and agreeing to the school's policies. Registrations will not be processed without this signature.
Please review your form for accuracy before submitting.The School is not responsible for incorrect information, including incorrect course numbers, submitted on registration forms.

Registrations are processed in the order they are received, on a first-come, first-served basis. All students are encouraged to register early; classes fill very quickly.
The School is not responsible for faxed or mailed registrations not received.
Registration Procedure
Please read this section carefully before submitting your registration form.
Registrations are accepted by mail, fax, or in person during Junior School business hours.

Mail your completed registration form and payment to:
Junior School Registrar
P.O. Box 6826
Houston TX 77265-6826

DO NOT mail your form to the school's physical address. The post office will not deliver mail to the street address.
Or fax your completed registration form and credit card payment to:
713.639.7717
If you fax your registration, DO NOT mail the hard copy because this may result in duplicate charges to your credit card. DO NOT fax your form multiple times as this may also result in duplicate charges to your credit card. (Note: Faxes are not accepted outside of the Junior School business hours.)
Tuition, Fees, and Discounts
The Glassell Junior School does not offer payment plans. Tuition is due in full at the time of registration.

Fall 2016 Tuition Prices for Nonmembers
Full Semester
Prices for the 14-week full semester include supplies.
1½–hour classes
$280
2–hour classes
$350
Half Semester
Prices for the 7-week half semester include supplies.
1½–hour classes
$140
2–hour classes
$175

Discounted Summer 2016 Tuition Prices for MFAH Members
MFAH members at the Family level and above receive a 10% discount off of the cost of tuition for up to four children (18 and younger) in the same member household. Member benefits are nontransferable and may be used only by persons on the member account.
Cancellations, Changes, and Refunds
No refunds are issued after the start date of the classes for which you registered. No refunds are issued for "no-shows."
Only written requests for cancellations and class changes (where space is available) are accepted. Written notification can either be e-mailed to juniorschool@mfah.org or faxed to 713.639.7717 during Junior School business hours.

Class changes are not permitted after the second class meeting.
A 70% refund of tuition is given for class cancellations if written notice is received 10 business days prior to the first class meeting. Without 10 business days' written notice, total tuition is forfeited.
Registrations received less than 10 business days prior to the first class meeting, including same-day registrations, are considered final and are nonrefundable.

Check refunds are processed after all classes have met twice. Approximately 10 to 14 days after paperwork is transferred to the accounting department, refund checks are mailed.
Full Classes
The School reserves the right to cancel courses that are undersubscribed and to determine the point at which a course is considered to be full.
After a course is filled, no additional students will be accepted. Class size is limited in every class and in all age groups.
If a class is full when your registration arrives, you will be notified immediately at the phone number or e-mail address you provide on the registration form.
If you included a second-choice class that is available, you will automatically be placed in the second choice without a phone call or e-mail notification.
Students with Special Needs
The Junior School is happy to provide reasonable accommodations to children with qualifying special needs under the ADA. Should you wish to apply for such accommodation, please visit an administrator at the Junior School office and complete the appropriate request forms at least two (2) weeks before the student starts classes so that the School may prepare appropriately.