Student Activities & Exhibitions
Student Activities & Exhibitions
Exhibitions
Contemporary Artists in Houston from the Collections of William J. Hill and the Museum of Fine Arts, Houston
August 3–November 11, 2018

BLOCK XVIII
September 28–November 4, 2018

Out of Clay
October 9–27, 2018

Non-Pavilion (Hines College of Architecture, UH)
November 9–December 2, 2018

Gerard Byrne: In Our Time
December 7, 2018–February 17, 2019
► See more info + gallery hours here

Alumni Review 1, 1960–2010
December 14, 2018–February 24, 2019

Off-site: Kinder Morgan Exhibition Series
The Glassell School of Art presents a series of exhibitions at the Kinder Morgan Building, located at 1001 Louisiana Street in downtown Houston. Learn more
Studio School Lectures
In addition to the Core Program lecture series, the Glassell School of Art organizes the Booker-Lowe Lecture, with past speakers that include Karyn Olivier and Albert Paley. These lectures are free, open to the public, and are usually paired with a small reception.
The Annual Booker-Lowe Lecture
"Tanya Aguiñiga: AMBOS on the Road in Texas"
Saturday, February 16, 2019, 4 p.m. • Location: Brown Auditorium Theater, Law Building, MFAH, 1001 Bissonnet
Presented by artist Tanya Aguiñiga
► MORE INFO
Annual Student Art Sale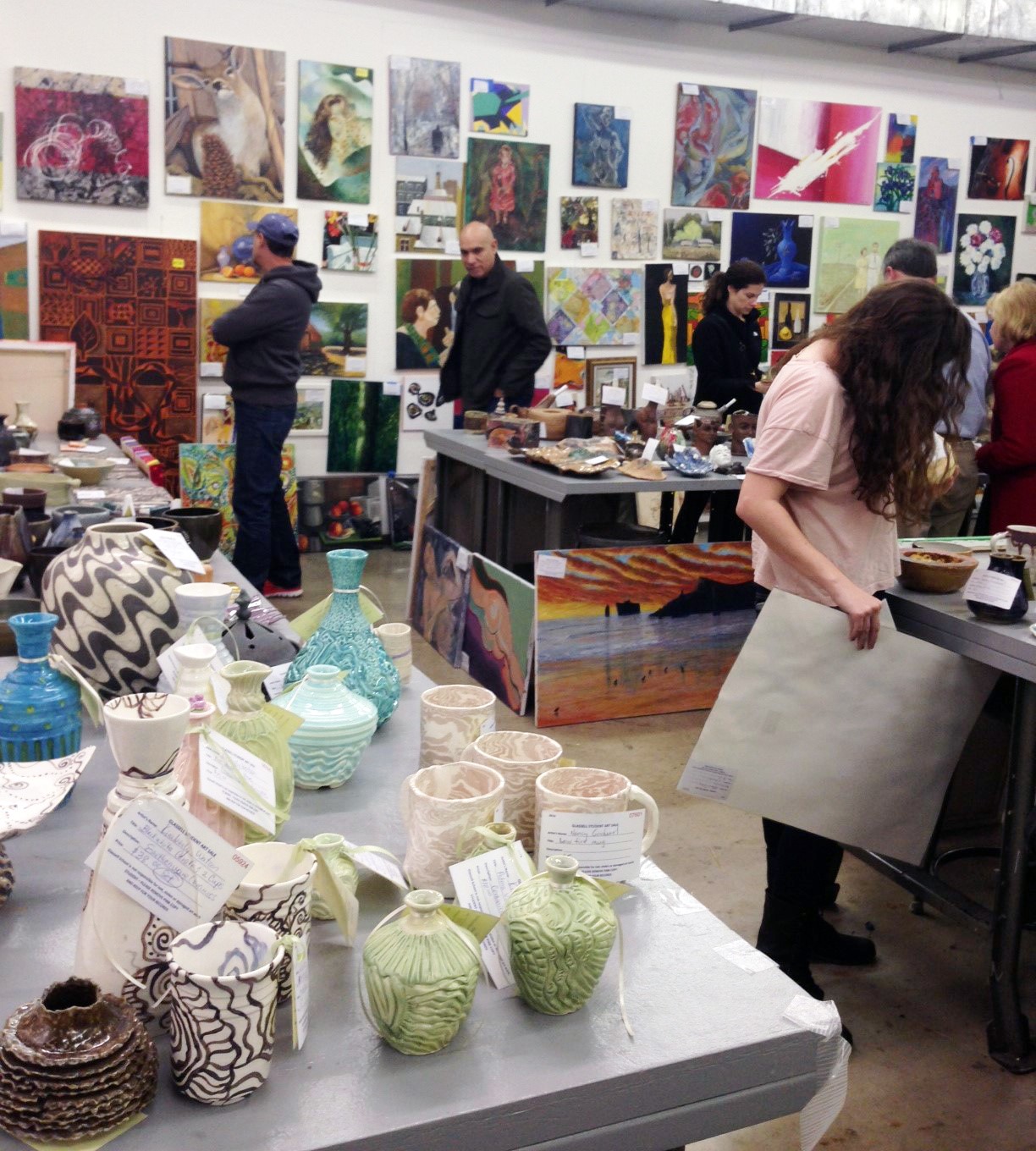 2018 Dates
December 7 & 8
The Studio School Student Art Sale is an outlet for students to sell work they created over the course of the school year to an eager and enthusiastic public.
Proceeds benefit students in two ways: 75% from the sale of each object goes back to the student, and 25% goes toward Glassell School scholarships.