Core Artists & Critics in Residence: 2018–19
Core Artists & Critics in Residence: 2018–19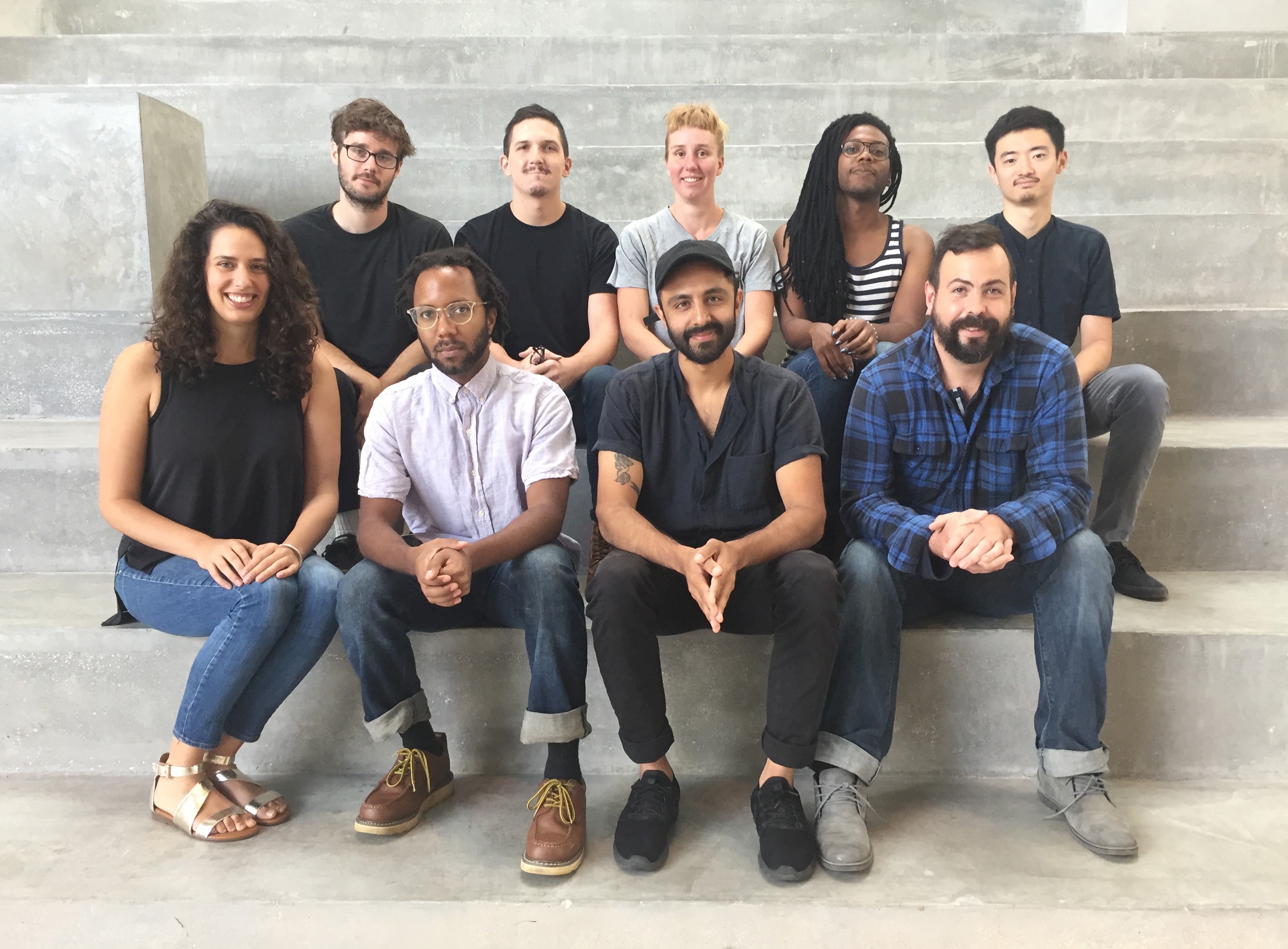 2018–19 Core Residents
(top left to bottom right)
Will Harris, Ryan Hawk, Maria Bang Espersen, leo, Peng Zuqiang, Elizabeth M. Webb, Devin Kenny, Shobun Baile, Gustavo Gomez-Brechtel
Shobun Baile
Artist in residence
Shobun Baile is an artist working in video, sculpture, writing, and sound, focusing on the forms, histories, and quiet ideologies of the designed world. He received a dual BS degree in Russian language/literature and molecular biology from the University of Michigan, and an MFA from Carnegie Mellon University in 2018. He has participated in several residencies including the School for Poetic Computation, New York City, and SOMA, Mexico City. He also makes music.
"I make videos, audio installations, images, and writing dealing with space, territory, social organization, and bodily control. I am particularly focused on ambient and invisible methods of control found in the made and manufactured world. Architecture, design, and borders are all of interest. My work is research and project-based, and often employs documentary and storytelling methods. I am interested in the threshold of perception, and the politics that are embedded in designs, architectures, and abstract economic protocols." —Shobun Baile
Maria Bang Espersen
Artist in residence
Maria Bang Espersen's installations question the creation of political identities and the hierarchies established by fictionalized narratives. She has an MFA from California Institute of the Arts and has exhibited her work in solo and group exhibitions throughout Europe. She has participated in numerous residencies at institutions in Europe and the United States, including the National Glass Center in Sunderland, United Kingdom, and S12 in Bergen, Norway.
"My projects are conceptual, poetic and aesthetic responses to current political situations, combined with metonymic use of the content in question. My work is direct, yet it encourages critical reflection and active participation from any viewer. My questions about contemporary issues are presented either through the use of metaphors or through analogies to past historical periods." —Maria Bang Espersen
Gustavo Gomez-Brechtel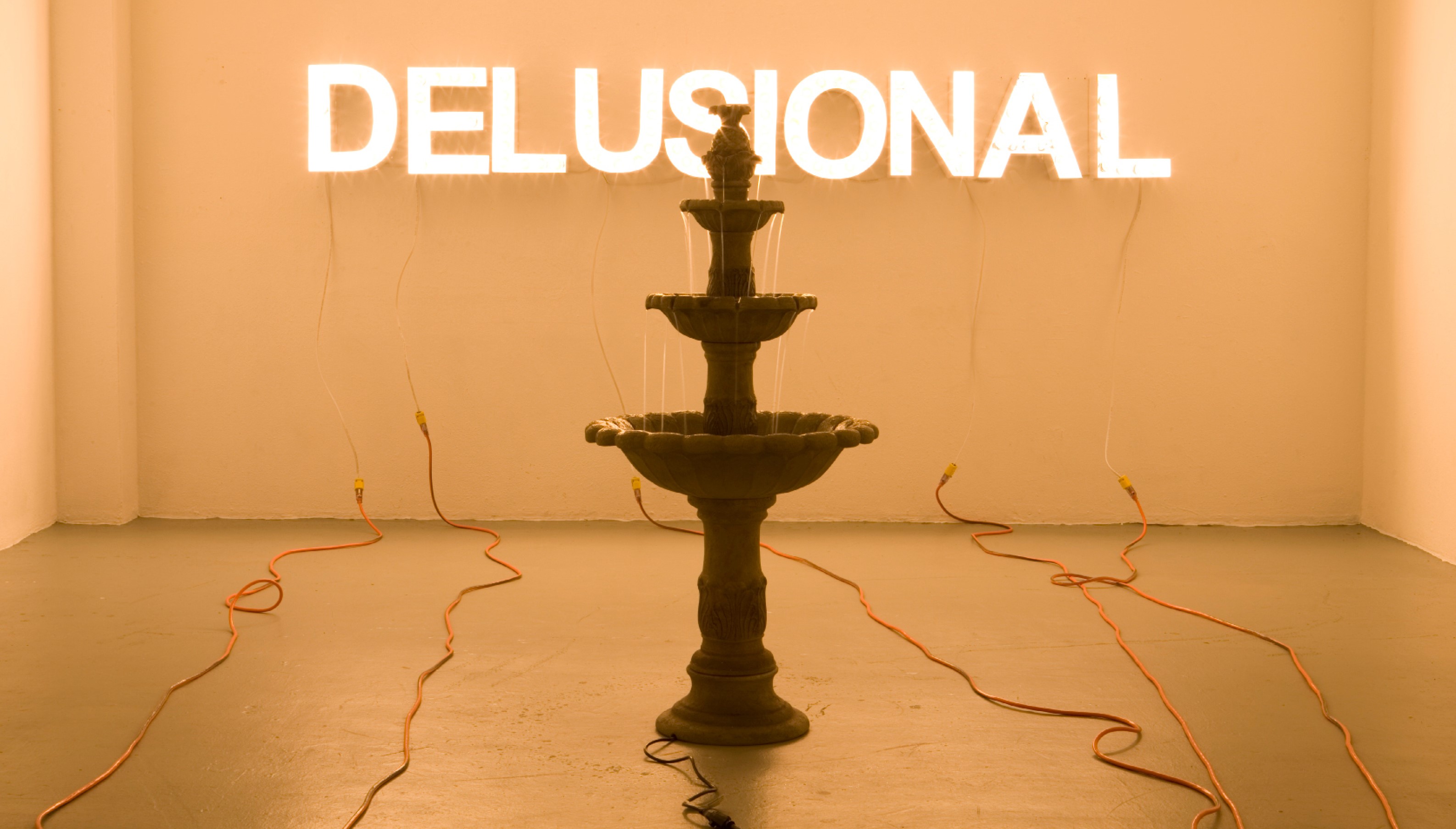 Artist in residence
Gustavo Gomez-Brechtel's practice explores the threshold of epistemological and experiential concerns. He studied chemical engineering at the National Autonomous University of Mexico, received a BFA in visual arts at the National School of Painting, Sculpture, and Printmaking, and an MFA from the California Institute of the Arts. He was holder of the COMEXUS-Fulbright scholarship for postgraduate studies and attended the Skowhegan School of Painting and Sculpture in Skowhegan, Maine. He has shown his work in multiple group exhibitions in Germany, Colombia, the United States, South Korea, Mexico, Italy, and Sweden.
"Approaching from the borderline space between art and science, I pay special attention to the phenomenon of poiesis, how it could be used as a tool for interrogation, understanding and the creation of meaning. The concept of system plays a central role in my work, it serves as a frame of reference and as a strategy to analyze and approach the world. The transitory nature of time, change, impermanence and uncertainty are key themes to my work." —Gustavo Gomez-Brechtel
Will Harris
Critic in residence
Will Harris is a writer and critic who grew up in Iowa and has since lived in Istanbul, Shanghai, and Minneapolis. He has an MFA in creative writing from the University of Minnesota. His essays have appeared in n+1, The Los Angeles Review of Books, The Point, 3:AM, Review 31, Full Stop, The Awl, and others. He writes broadly on culture and politics, with a special interest in the culture of the international left.
"My goal is to develop a critical practice still flexible and ranging in its topicality, but animated always by a core problem: the problem of political aesthetics. Should political art aim for resolution, for the imparting of a moral or message, an intervention in the competitive world of ideology, or should its role be to stimulate critical thought, to organize itself as an arena for democratic debate? How tense is the tension between artistic quality and political line, or between mass culture interventions and high cultural possibility? Dwelling in the ambivalent place these questions and debates provoke is the direction I'd like to see my critical work develop in, allowing me to argue from a clear political perspective while attending creatively to the uncertainties such a worldview opens onto." —Will Harris
Ryan Hawk
Artist in residence
Ryan Hawk is a visual artist who uses video, performance, and site-specific installation to explore alternative corporealities and forms of embodiment. Solo presentations of his work have been held at the Art League in Houston; the Umlauf Sculpture Garden and Museum in Austin; and the Museum of Human Achievement in Austin. His work has been included in several group exhibitions, screenings, and performance festivals in spaces such as Perform Chinatown in Los Angeles; Grace Exhibition Space in Brooklyn; the Museum of Fine Arts in Nagoya, Japan; Jonathan Hopson Gallery in Houston; as well as many others. Hawk holds a BFA degree in studio art from the School of the Museum of Fine Arts, Boston, and an MFA in studio art from the University of Texas at Austin.
"The embodiment of queerness can be an excessive, sticky mess, especially if viewed in relation to the dominant social imagination. As a queer who grew up in the American South amidst a stronghold of traditionalist attitudes, I am fascinated by such messy relations and negated forms of embodiment—instances in which the coupling of desire and repulsion are made visible, like realizing you've been rolling a booger between your fingers for far too long. As a research-based video and performance artist, I prod these complex physiological intimacies—viewed by some as conflicts between body, mind, and nature—in order to materialize power and agency, as well as to trace the ways in which subjectivity is constituted." —Ryan Hawk
Devin Kenny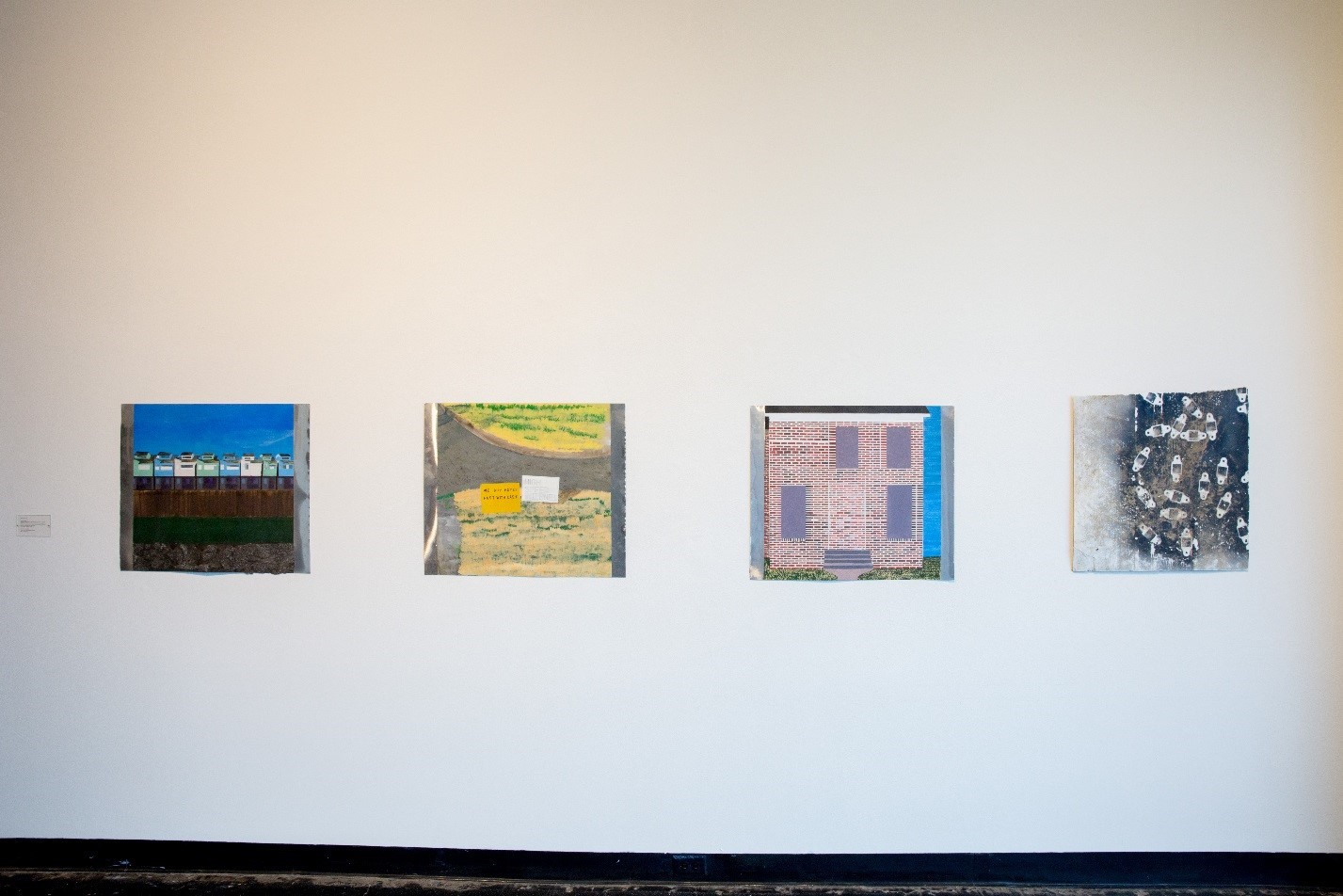 Artist in residence
Working in sculpture, video, photography, text, performance, and sound, Devin Kenny's practice is engaged with questions of socially constructed identity and network aesthetics, from quilt codes used on the Underground Railroad to graffiti, contemporary internet memes, and beyond. Raised on the South Side of Chicago, he relocated to New York as a teenager to study at Cooper Union. He has continued his practice through the Bruce High Quality Foundation University, Skowhegan School of Painting and Sculpture, SOMA Mexico, and performances at various art and music venues in New York City, Chicago, Los Angeles, and beyond. He received his MFA in 2013 from the New Genres department at UCLA and is an alum of the Whitney Independent Study Program.
"My work looks at the way inequality and privilege, inclusivity and exclusivity impact one's worldview and how that perspective impacts the reading of visual culture, including art. My way of looking is directly related to the supposed leveling and democratizing that the 'information superhighway' provides and is connected to the way I became engaged with art and other works of culture via mediation, and the special kind of 'down-the-rabbit hole' type of research facilitated online and also informed by modernist and postmodern, and contemporary art discourses." —Devin Kenny
leo
Artist in residence
leo's works encompass a range of different media passing through performance, objects, installations, video and photography. Conceptually, they are focused on the investigation of theoretical dichotomies such as presence/absence amd inside/outside, and of liminal experiences. Currently they have been working with the concept of "situations," altered ceremonies and/or social gathering scripts, in which leo performs one of the pre-defined roles attached to it. They attended the School of Visual Arts of Parque Lage in Rio de Janeiro and the University of Arts Berlin.
"In my work, I investigate the flesh of intersectional bodies; that is, how our ontological categories—our being, our presence—leap from the simple statement of our existence towards a challenge of European-centered aesthetics and politics. Currently I have been working with the concept of 'situations,' long durational performative actions composed of micro-gestures (manner of sitting, speaking, and looking) building up into a spoken statement. Based on ceremonies and general social gatherings, these situations are the structural element I use as platform for my performing body. They are re-, pre-, or enactments of social scripts addressing the construction and the performance of social roles." —leo
Elizabeth Webb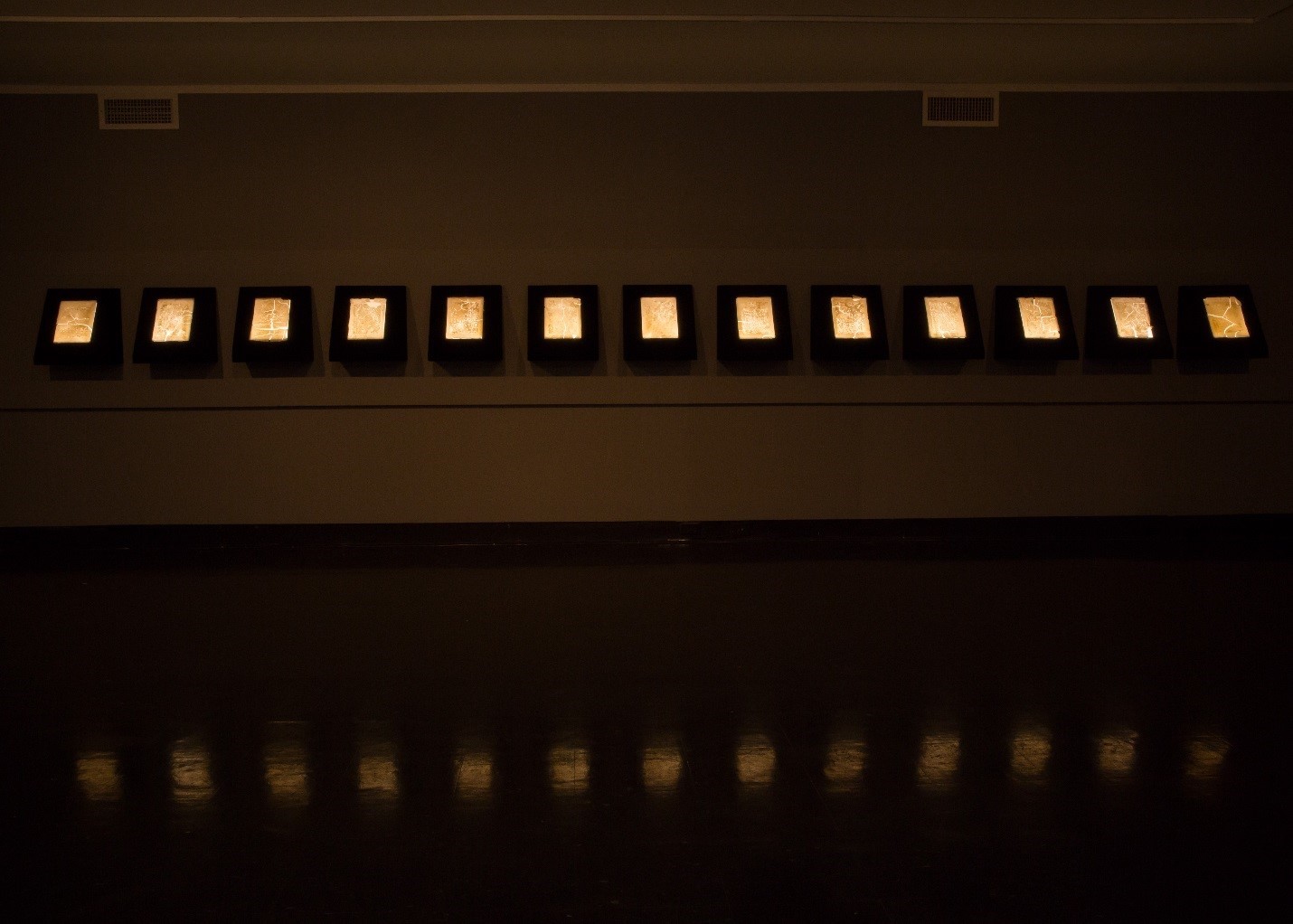 Artist in residence
Elizabeth M. Webb is an artist and filmmaker whose work is invested in the politics of representation and positionality, often using the lens of her own family history of migration and racial passing to explore larger, systemic constructs. She has screened and exhibited in the United States, United Kingdom, Canada, Japan, Ecuador, Singapore, Switzerland, Mexico, Austria, and Germany, and was a recipient of the inaugural Allan Sekula Social Documentary Award in 2014. Elizabeth holds a dual MFA in film/video and photography/media from California Institute of the Arts, and a BA in art history and studio art from the University of Virginia. She is also an alumna of the Whitney Independent Study Program in Studio Art and Skowhegan School of Painting and Sculpture.
"My work is invested in the politics of representation; that is, the ways in which we position ourselves in relation to others, the ways we are positioned by others, and how these different positions are made visible (or invisible) . . . The lens of my own family history of migration and racial passing serves as an entry point in my work for exploring larger, systemic constructs and the renegotiation of their borders." —Elizabeth Webb
Peng Zuqiang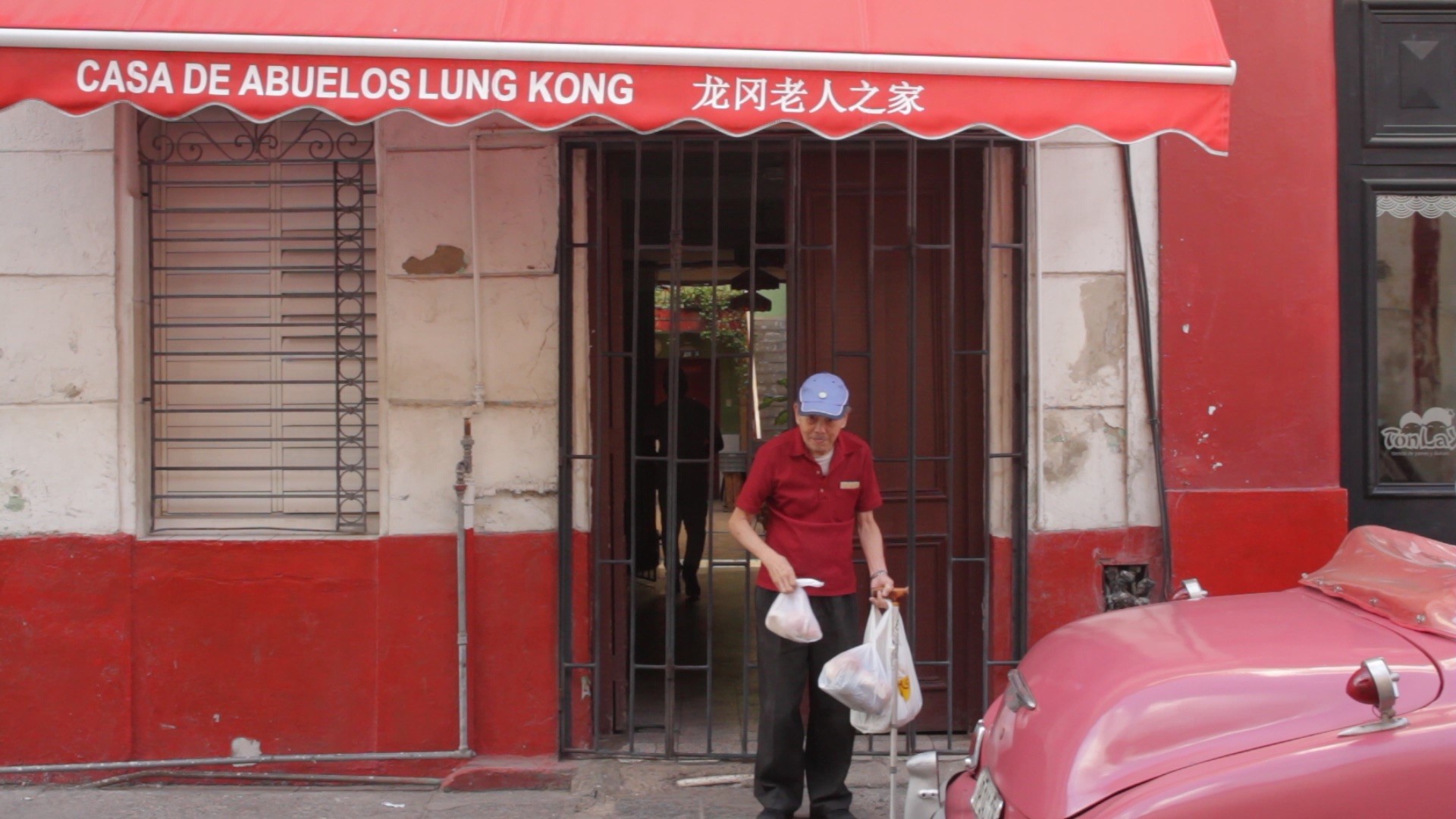 Artist in residence
Peng Zuqiang is a filmmaker. He received his MFA in film and video from the School of the Art Institute of Chicago, and a BA from Goldsmiths, University of London. His films have been screened at festivals and exhibitions in China, Ecuador, Germany, Poland, the United Kingdom, and the United States.
"Through fieldwork and observations, I work with the less-encountered histories and people. I am interested in the emotive objects captured through lens, details such as a glance, or a gesture that constitute feelings which escape discourses. Working towards a cinema of hesitation and contradictions, my films wish to subtly look into the in-between and the irresolvable instances of daily lives." —Zuqiang Peng