Core Artists & Critics
Core Artists & Critics
2019–2020 Core Residents
Artists-in-Residence
Qais Assali, Shobun Baile, Gustavo Gómez-Brechtel, Niloufar Emamifar, Ryan Hawk, Irmak Karasu, leo, Kara Springer
Critics-in-Residence
Will Harris, Ana Tuazon

Pictured, left to right: (top row) Kara Springer, Ana Tuazon, Irmak Karasu, Gustavo Gómez-Brechtel, Niloufar Emamifar, Qais Assali; (bottom row) Will Harris, Ryan Hawk, leo, Shobun Baile
Qais Assali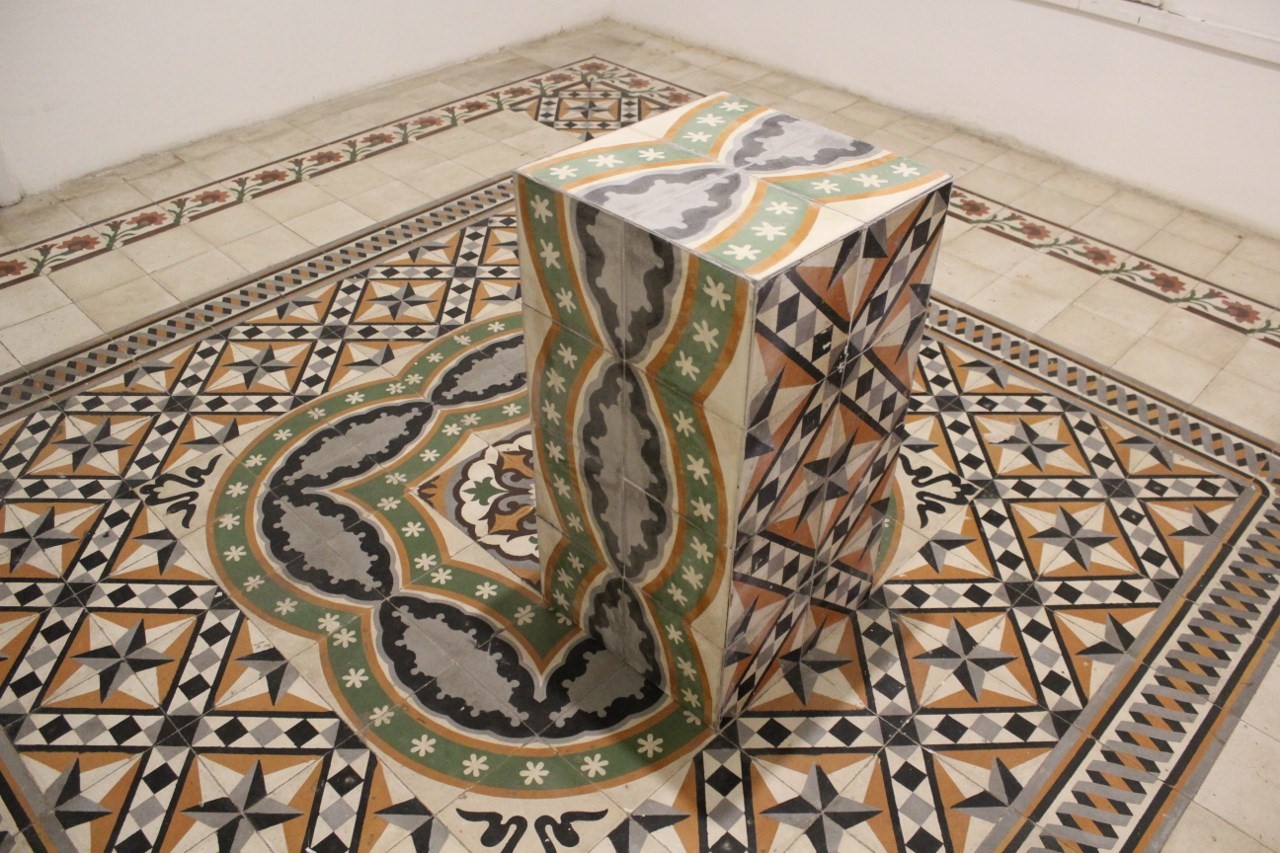 Artist-in-Residence
Qais Assali is an artist, designer, and educator. His work with photography, video, installation, lecture performance, graphic design, and the archives seeks to engage and subvert national geopolitical power dynamics. His interdisciplinary work stages questions between site and the body in relation to his own identity and locale in order to rethink contested geographies. His work has been exhibited internationally at Rashid Diab Arts Centre, Khartoum; Jeune création, Paris; Festival Artes Vertentes de Tiradentes, Brazil; L'uzine, Casablanca; 6018North, Chicago; Qalandiya International, Ramallah; and solo exhibitions at Akademirommet, Kunstnernes Hus, Oslo; Khan Al Wakala, Nablus; and Michigan State University Union Art Gallery. Assali has been a faculty member at a number of academic institutions in Palestine and was artist in residence for critical race studies at Michigan State University for the 2018–19 academic year. He holds two master's degrees: an MFA from Bard College and an MA in art education from the School of the Art Institute of Chicago.
"As a Palestinian artist and designer, I seek to complicate historical hierarchies. I am the result of my generation, experiencing firsthand the entire Second Intifada and trying to frame or shape it in a different way. By subverting notions of oppression and victimhood, these historical narratives fuel my passionate gaze toward the Middle East and invite others to see the region in new ways. My work shows how the case of Palestine is more broadly connected to the problems of the Arab world and the whole world, to see our historic relationship to colonization and imperialism." —Qais Assali
Shobun Baile
Artist-in-Residence
Shobun Baile is an artist working in video, sculpture, writing, and sound, focusing on the forms, histories, and quiet ideologies of the designed world. His work looks at the shifting relationship between planning and documenting. He received a dual BS degree in Russian language/literature and molecular biology from the University of Michigan, and in 2018 an MFA from Carnegie Mellon University. He has participated in several residencies, including Shandaken Projects at Storm King Art Center in New York; the School for Poetic Computation in New York; and SOMA in Mexico City. He also makes music.
Gustavo Gómez-Brechtel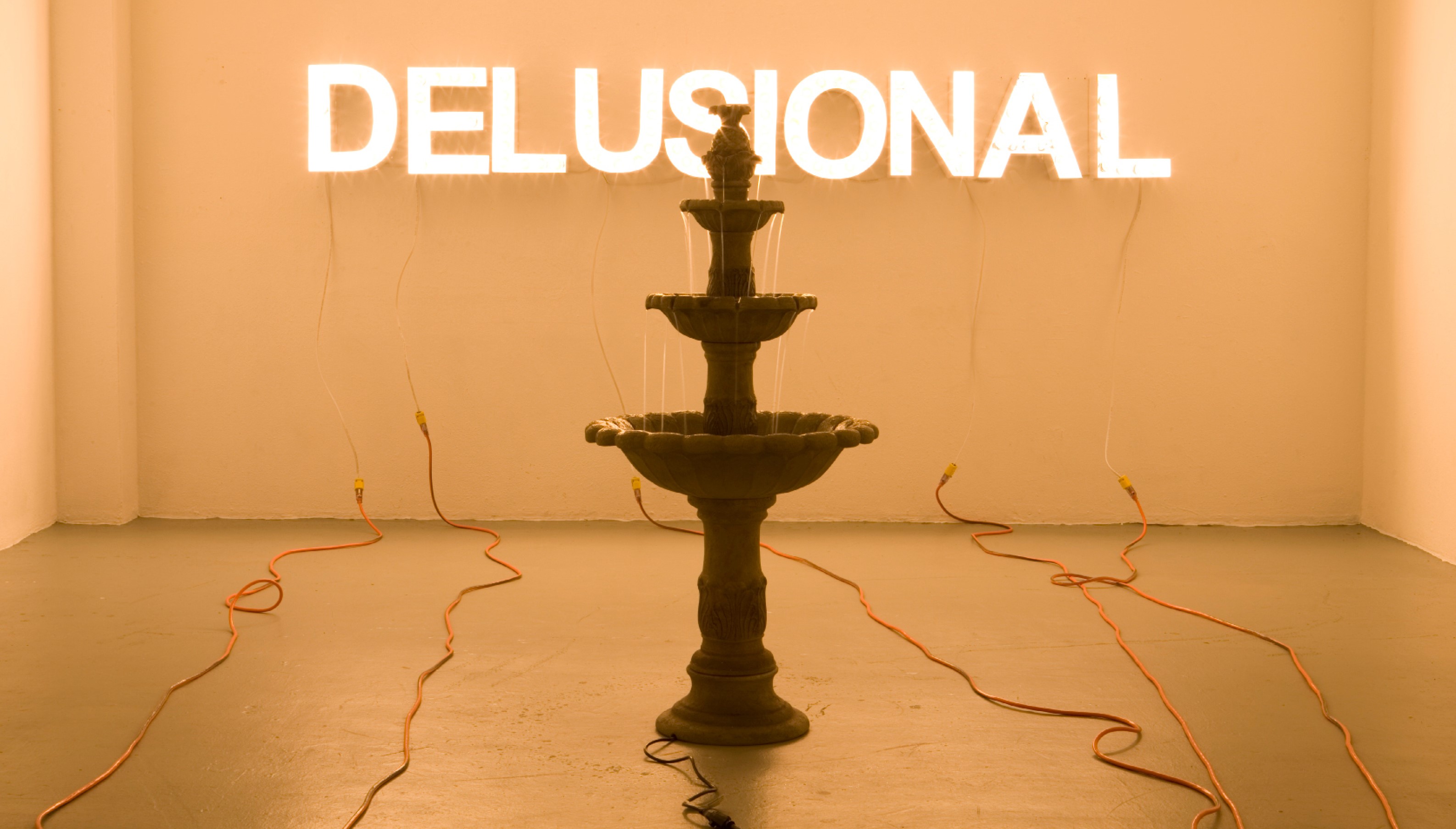 Artist-in-Residence
Gustavo Gómez-Brechtel's practice explores the threshold of epistemological and experiential concerns. He studied chemical engineering at the National Autonomous University of Mexico, received a BFA in visual arts at the National School of Painting, Sculpture, and Printmaking, and an MFA from the California Institute of the Arts. He was holder of the COMEXUS-Fulbright scholarship for postgraduate studies and attended the Skowhegan School of Painting and Sculpture in Skowhegan, Maine. He has shown his work in multiple group exhibitions in Germany, Colombia, the United States, South Korea, Mexico, Italy, and Sweden.
"Approaching from the borderline space between art and science, I pay special attention to the phenomenon of poiesis, how it could be used as a tool for interrogation, understanding and the creation of meaning. The concept of system plays a central role in my work, it serves as a frame of reference and as a strategy to analyze and approach the world. The transitory nature of time, change, impermanence and uncertainty are key themes to my work." —Gustavo Gómez-Brechtel
Niloufar Emamifar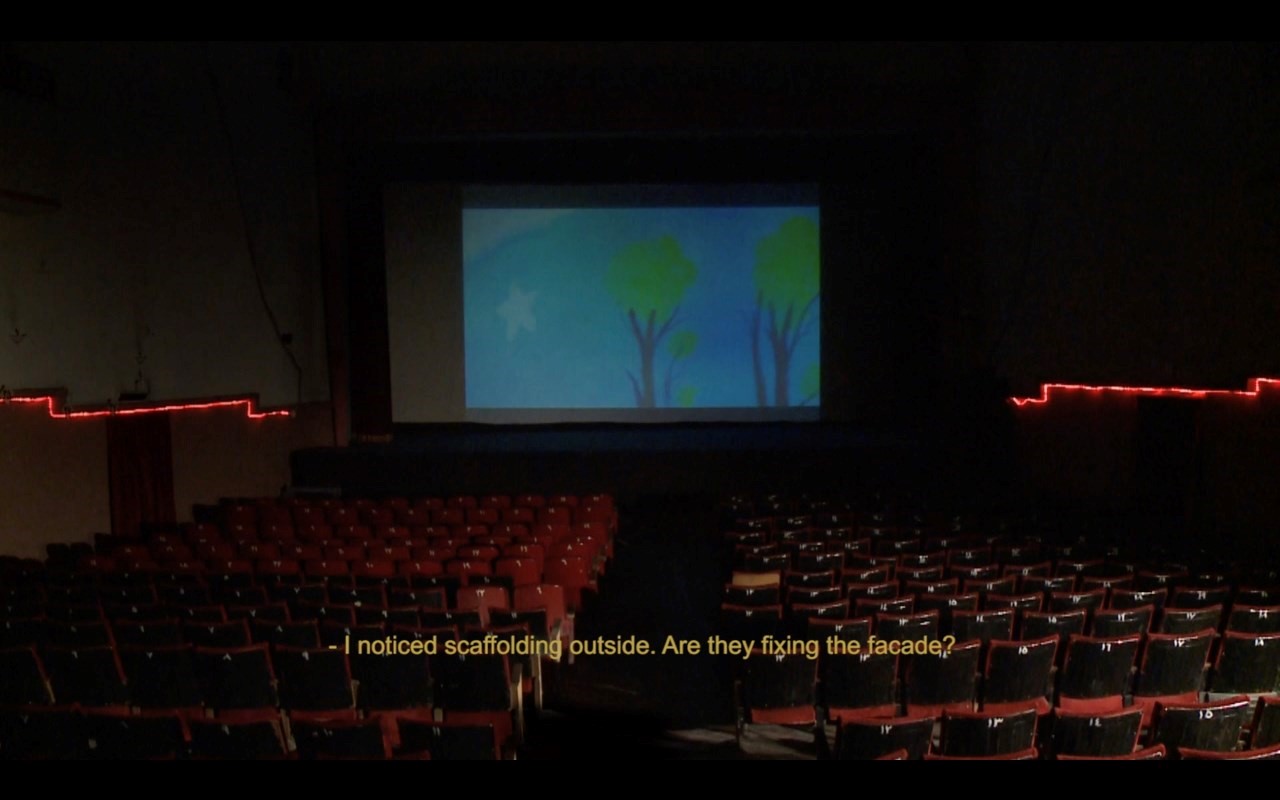 Artist-in-Residence
Niloufar Emamifar's project-based practice explores the interrelations between social and physical space and asks questions regarding urban interstices and their relational properties. She holds a BFA in interior architecture from Soore School of Architecture, Iran; and an MFA in studio art from the University of California, Irvine. Her work has been exhibited at Los Angeles Contemporary Exhibitions; the Venice Biennale of Architecture; the Iran Biennale of Architecture; Human Resources Los Angeles; and SculptureCenter and Essex Street Gallery in New York City. She has participated in residency programs at London College of Communication and Grand Central Art Center.
Will Harris
Critic-in-Residence
Will Harris is a writer and critic who grew up in Iowa and has since lived in Istanbul, Shanghai, and Minneapolis. He has an MFA in creative writing from the University of Minnesota. His essays have appeared in n+1, The Los Angeles Review of Books, The Point, 3:AM, Review 31, Full Stop, The Awl, and others. He writes broadly on culture and politics, with a special interest in the culture of the international left.
"My goal is to develop a critical practice still flexible and ranging in its topicality, but animated always by a core problem: the problem of political aesthetics. Should political art aim for resolution, for the imparting of a moral or message, an intervention in the competitive world of ideology, or should its role be to stimulate critical thought, to organize itself as an arena for democratic debate? How tense is the tension between artistic quality and political line, or between mass culture interventions and high cultural possibility? Dwelling in the ambivalent place these questions and debates provoke is the direction I'd like to see my critical work develop in, allowing me to argue from a clear political perspective while attending creatively to the uncertainties such a worldview opens onto." —Will Harris
Ryan Hawk
Artist-in-Residence
Ryan Hawk is a visual artist who uses video, performance, sculpture, and site-specific installation to explore alternative corporealities and forms of embodiment. Solo presentations have been held at the Lawndale Art Center in Houston; the Umlauf Sculpture Garden and Museum in Austin; and the Museum of Human Achievement in Austin. His work has been featured in group exhibitions, screenings, and festivals such as Perform Chinatown in Los Angeles; Grace Exhibition Space in Brooklyn; the Museum of Fine Arts in Nagoya, Japan; and Jonathan Hopson Gallery in Houston. Notable awards include an SMFA Traveling Fellowship for work and research at the Pitch Lake in Trinidad and the Arch and Anne Giles Kimbrough Fund from the Dallas Museum of Art. Hawk holds a BFA degree in studio art from the School of the Museum of Fine Arts, Boston, and an MFA in studio art from the University of Texas at Austin.
"The embodiment of queerness can be an excessive, sticky mess, especially if viewed in relation to the dominant social imagination. As a queer who grew up in the American South amidst a stronghold of traditionalist attitudes, I am fascinated by such messy relations and negated forms of embodiment—instances in which the coupling of desire and repulsion are made visible, like realizing you've been rolling a booger between your fingers for far too long. As a research-based video and performance artist, I prod these complex physiological intimacies—viewed by some as conflicts between body, mind, and nature—in order to materialize power and agency, as well as to trace the ways in which subjectivity is constituted." —Ryan Hawk
Irmak Karasu
Artist-in-Residence
Irmak Karasu is an artist and filmmaker from Turkey. Working in film, video, performance, and writing, she constructs a language that explores haptic visualizations of the female psyche and body under pressure. She holds an MFA in film/video from the School of the Art Institute of Chicago, and a dual BA in film & television and psychology from Istanbul Bilgi University. She is the recipient of a James Nelson Raymond Fellowship, a Mithat Alam Education Foundation Achievement Award, and a New Artists Society Scholarship. Her works have been shown and have received awards at a range of film festivals and museums including the Helsinki International Film Festival; the Istanbul Film Festival; the San Francisco Dance Film Festival; the !f Istanbul International Independent Film Festival; the Santralistanbul Contemporary Art Museum; MING Contemporary Art Museum, Shanghai; and EXPOCHICAGO.
"My work questions and seeks to make visible the psychological and often literal, physical manifestations of everyday oppression towards female-identified bodies, spaces, and voices. I write, make films, performances, and installations. Both my moving images and performances form from attention to the sensate reality of affect within landscapes of pressure and subtle, though sometimes overt, violence. My performances attend to the relationship between the female body and domestic objects and spaces, while my films explore the female body in relation to contemporary Turkish society. I deepen my poetic attentions through research into affect theory, film theory, and gender studies. Through this double practice of theory and creative research I construct a language that explores haptic visualizations of the female psyche and body under pressure." —Irmak Karasu
leo
Artist-in-Residence
leo's works encompass a range of different media passing through performance, objects, installations, video and photography. Conceptually, they are focused on the investigation of theoretical dichotomies such as presence/absence amd inside/outside, and of liminal experiences. Currently they have been working with the concept of "situations," altered ceremonies and/or social gathering scripts, in which leo performs one of the pre-defined roles attached to it. They attended the School of Visual Arts of Parque Lage in Rio de Janeiro and the University of Arts Berlin.
"In my work, I investigate the flesh of intersectional bodies; that is, how our ontological categories—our being, our presence—leap from the simple statement of our existence towards a challenge of European-centered aesthetics and politics. Currently I have been working with the concept of 'situations,' long durational performative actions composed of micro-gestures (manner of sitting, speaking, and looking) building up into a spoken statement. Based on ceremonies and general social gatherings, these situations are the structural element I use as platform for my performing body. They are re-, pre-, or enactments of social scripts addressing the construction and the performance of social roles." —leo
Kara Springer
Artist-in-Residence
Kara Springer's interdisciplinary practice is particularly concerned with armature—the underlying structure that holds the flesh of a body in place. She utilizes photography, sculpture, and site-specific interventions to explore precarity and brokenness in systems of structural support through engagement with architecture, urban infrastructure, and systems of institutional and political power. Springer has lived, worked, and studied in Toronto, Paris, Philadelphia, and New York, where she recently completed the Independent Study Program at the Whitney Museum of American Art.
"In this moment of political unrest and uncertainty, of ongoing state violence and neglect, my work is consistently a meditation on borders, survival, and resistance. More recently my practice has ventured further into abstraction, at the same time as toward explicit political intervention in public space. My current project, 'Death Defying Feats and Everyday Abstractions,' explores my experience of giving birth in a moment where black maternal mortality rates in the US continue to soar. This physically smaller, more personal exploration comes finally to rest on the fragility of my own body in its broken relationship to multiple systems of power, support, and care." —Kara Springer
Ana Tuazon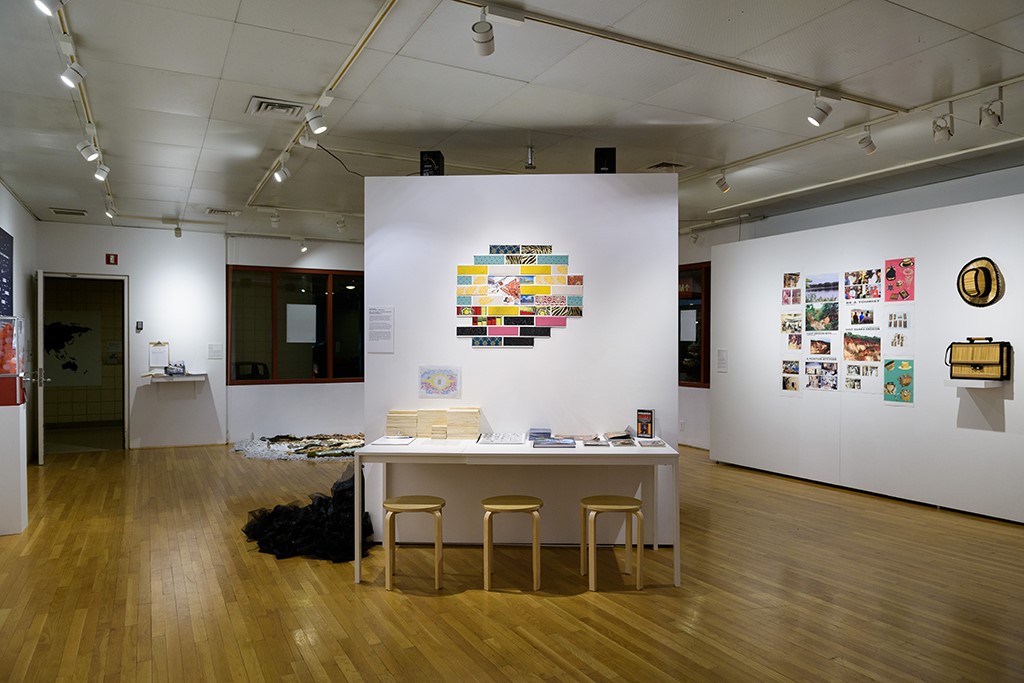 Critic-in-Residence
Ana Tuazon is a writer and curator who has lived in Portland, Oregon; and New York City. She completed an MA in art history and criticism at Stony Brook University in 2018, where her research centered on the practices of women of color within and outside of feminist art traditions, with a particular focus on art practice as a form of radical social and political engagement. In 2018 she co-curated the inaugural Southeast Queens Biennial through the curatorial lab of art nonprofit No Longer Empty, and she is a 2019 curatorial fellow for the opening exhibition of NXTHVN, a new arts space in New Haven, Connecticut. She has presented at conferences including the College Art Association and Theorizing the Web, and she has written for publications including Temporary Art Review, Hyperallergic, and Art Practical.
"My practice as a writer, researcher, and curator has been characterized by my interest in how arists theorize social change, looking at art as a social object and artmaking as a potential practice of political engagement and resistance. I'm interested in continuing to explore how Third World feminism articulated its vision of a decolonial, intersectional movement that saw feminism—or perhaps feminism's endgame—as an expansive anti-oppressive critique of all forms of abuses of power, a critique I believe has been a direct but under-realized influence towards the increasingly urgent call for decolonization in the contemporary art world today." —Ana Tuazon