Vincent van Gogh: His Life in Art
Through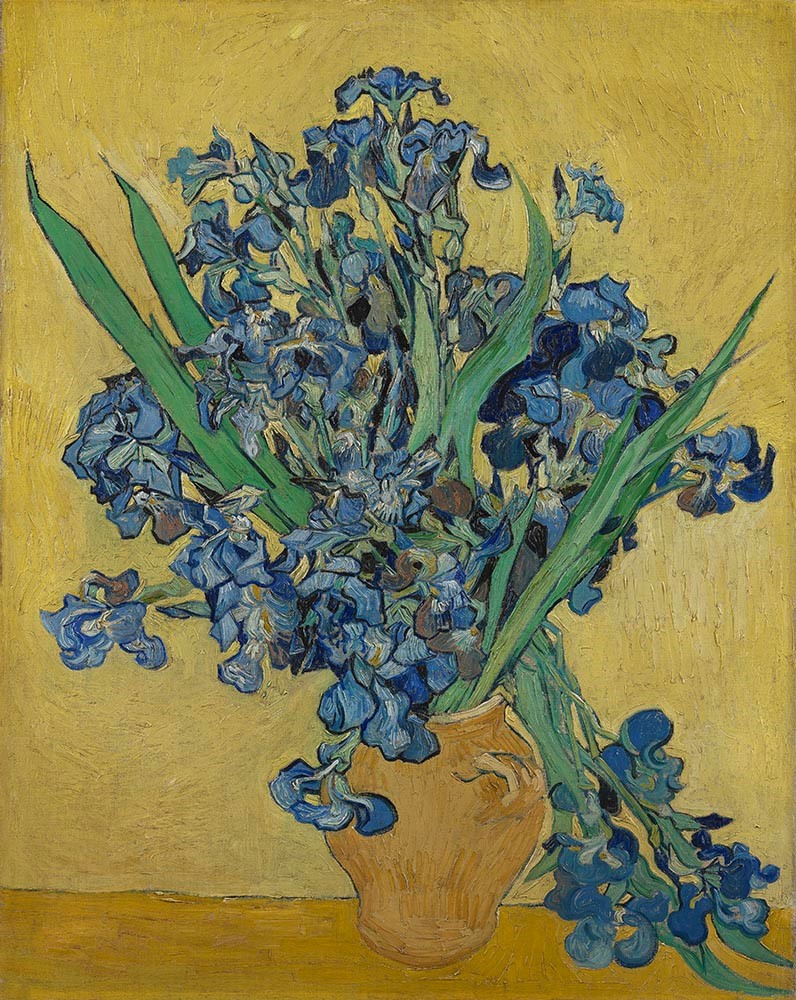 ► Información en español sobre la exposición
The MFAH is the only venue for this major survey that brings together more than 50 masterworks by one of the most iconic artists in the history of Western art. Vincent van Gogh: His Life in Art follows Van Gogh (1853–1890) through four key stages of his career, from early sketches to final paintings.
Few artists left behind as complete a diary of life and work as Van Gogh, whose decade-long career as an artist began when he took up painting in 1881. Vincent van Gogh: His Life in Art highlights the artist's early years in the Netherlands; his luminous period in Paris; his search for light and color in the South of France; and his exploration of nature as a source of enduring inspiration in Saint-Rémy and Auvers.
The exhibition showcases portraits, landscapes, and still lifes drawn primarily from the collections of the Van Gogh Museum in Amsterdam and the Kröller-Müller Museum in Otterlo, the Netherlands.
► Tips for Visiting during the Final Weeks
As this popular exhibition draws to a close, plan your visit in advance for the best experience!
● Get your tickets before you arrive Purchase online or on-site prior to your visit.
● See the exhibition sooner rather than later The volume of guests increases as the closing date draws near.
● Visit on a Tuesday or Wednesday Peak visitation days are Thursday through Sunday.
● Consider your parking options in advance Go to mfah.org/parking for a handy map.
● It's okay to view the art in the order that works for you Feel free to walk around from gallery to gallery and experience these masterworks in the sequence that suits you best.
● Audio-tour beacons work from two feet away No need to wait for a turn to stand directly in front of each beacon—point your player toward the beacons to trigger the audio content.
● If you're an MFAH member, bring your membership card Don't miss out on your free tickets, plus shop and parking discounts. Not a member? Join today!
► MFAH Gallery Experience: Van Gogh Up Close
When you visit the exhibition, be sure to stop by the companion display nearby! Van Gogh Up Close is an immersive, family-friendly experience filled with art-making activities, photo-ops, and interactive fun. MORE INFO
► Van Gogh Mondays: June 10, 17 & 24
During the final three weeks, the exhibition is open on Monday, when the Museum is usually closed. MORE INFO
► Publication
The illustrated exhibition catalogue is available through the MFA Shop (713.639.7360) and the Museum's Hirsch Library (713.639.7325). MORE INFO
► Treat Yourself!
On weekends during the run of the exhibition, Liberty Kitchen culinary director Lance Fegen is serving up a rotation of Van Gogh–inspired dishes at all LK locations. In the Heights, check out LK's famous rooster, painted in the style of Van Gogh by two UH-Downtown students under the direction of LK creative and development director Carl Eaves. MORE INFO
► The Perfect Gift
Give the experience of a lifetime with exhibition admission for two, beautifully packaged. MORE INFO
► Audio Tour
The optional audio tour delves deeper into selected works of art, with commentary and insights from MFAH curators. Offered in both English and Spanish. Included in the ticket price, based on availability. Audio-tour players are located at the exhibition entrance​.
► Exhibition Admission
Tickets, available online and on-site, include Museum general admission and entry to Van Gogh Up Close.
TICKETS
Vincent van Gogh: His Life in Art
Any Day,
Any Time
MFAH Member (Join now!)
Free
Adult (19+)
$25
Senior (65+ with ID), Military (with ID), College Student (19+ with ID), Youth (13–18)
$20
Child (12 & younger)
Free
Vincent van Gogh: His Life in Art | March 10–June 27, 2019