Vincent van Gogh: His Life in Art
Vincent van Gogh: His Life in Art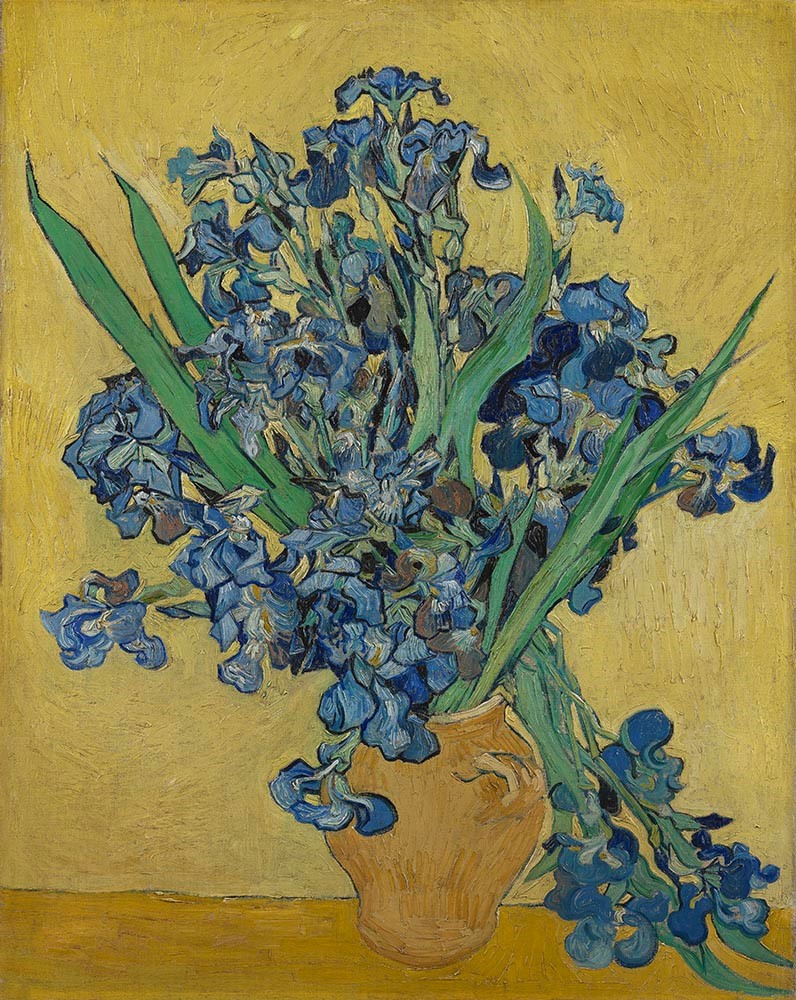 10 de marzo al 27 de junio de 2019
► Learn more about the exhibition (English)
Este amplio estudio reúne más de 50 obras maestras de uno de los artistas más emblemáticos en la historia del arte occidental. Vincent van Gogh: His Life in Art (Vincent van Gogh: su vida en el arte) sigue a Van Gogh (1853–1890) a través de cuatro etapas clave de su carrera, desde sus primeros bocetos hasta sus últimas pinturas.
Pocos artistas como Van Gogh dejaron atrás un diario completo de su vida y obra, cuya década de trayectoria artística empezó cuando comenzó a pintar, en 1881. Vincent van Gogh: His Life in Art destaca los primeros años del artista en los Países Bajos, su período brillante en París, su búsqueda por la luz y el color en el sur de Francia y su exploración de la naturaleza como una fuente de inspiración perdurable en Saint-Rémy y Auvers.
La exposición presenta retratos, paisajes y naturalezas muertas extraídas, principalmente, de las colecciones del Museo Van Gogh en Ámsterdam y del Kröller-Müller Museum en Otterlo, Países Bajos.
Lugar: Edificio Audrey Jones Beck
► Publicación relacionada
Un catálogo ilustrado está disponible en el MFA Shop (713.639.7360) y en la Biblioteca Hirsch del Museo (713.639.7325).
► Audioguía
La audioguía opcional proporciona comentarios y conocimiento de los curadores del MFAH. El recorrido se ofrece en inglés y en español. Los reproductores de la audioguía están ubicados a la entrada de la exposición, dependiendo de la disponibilidad.
► Admisión a la exposición
Debido a la enorme popularidad de esta exposición, boletos para Vincent van Gogh: His Life in Art ya no están disponibles en línea. Los boletos están disponibles en cualquier boletería en el Museo. Los boletos son válidos exclusivamente para la fecha para el cual fueron adquiridos y están disponibles por orden de llegada. Los boletos incluyen las tarifas de la admisión general.
| | |
| --- | --- |
| Miembros del MFAH | Gratis |
| Adultos (19 años en adelante) | $25 |
| Adultos mayores de 65 años (se debe presentar identificación), militares (con identificación), estudiantes universitarios (19 años en adelante, con identificación), y jóvenes (13 a 18 años de edad) | $20 |
| Niños (hasta los 12 años) | Gratis |
Esta exposición ha sido organizada en colaboración con el Van Gogh Museum, Ámsterdam; el Kröller-Müller Museum, Otterlo y el Museum of Fine Arts, Houston.


Esta exposición está respaldada por una indemnización del Consejo Federal de las Artes y las Humanidades.

Patrocinador corporativo principal:
Apoyo principal provisto por:


The Hamill Foundation
Financiación generosa proporcionada por:
Isla y Tommy Reckling
Norton Rose Fulbright
Vivian L. Smith Foundation
The Cyvia and Melvyn Wolff Endowment for Exhibitions
Ann G. Trammell
Vopak
Netherland-America Foundation
Joyce Z. Greenberg
Esta exposición es apoyada en parte por la Dotación Nacional para las Artes (National Endowment for the Arts).
Este programa es apoyado como parte del programa Dutch Culture USA (Cultura Holandesa USA) por el Consulado General de los Países Bajos en Nueva York.