HOME—So Different, So Appealing
—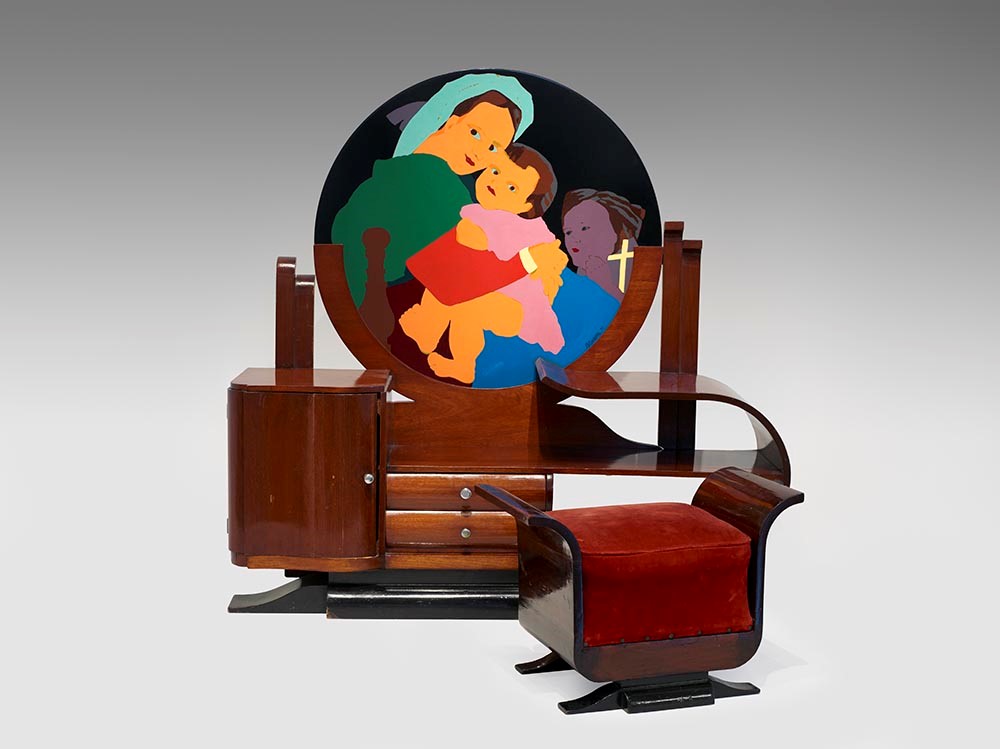 Información en español sobre la exposición
HOME—So Different, So Appealing features U.S. Latino and Latin American artists from the late 1950s to the present who focus on the simple universal idea of "home." Spanning seven decades, these artists explore one of the most basic social concepts by which individuals, families, nations, and regions understand themselves in relation to others. In the process, their work also offers an alternative narrative of postwar and contemporary art.
Among the internationally recognized artists whose work is featured in the exhibition are Antonio Berni, Abraham Cruzvillegas, León Ferrari, Beatriz González, Félix González-Torres, Guillermo Kuitca, Daniel Joseph Martinez, Gordon Matta-Clark, Amalia Mesa-Bains, Raphael Montañez Ortiz, and Doris Salcedo. Organized in collaboration with the Los Angeles County Museum of Art, HOME—So Different, So Appealing comprises a variety of media, including painting, sculpture, installation, performance, photography, film, and video.
Publication
The illustrated exhibition catalogue is available through the MFA Shop (713.639.7360) and the Museum's Hirsch Library (713.639.7325).