HOME—So Different, So Appealing
HOME—So Different, So Appealing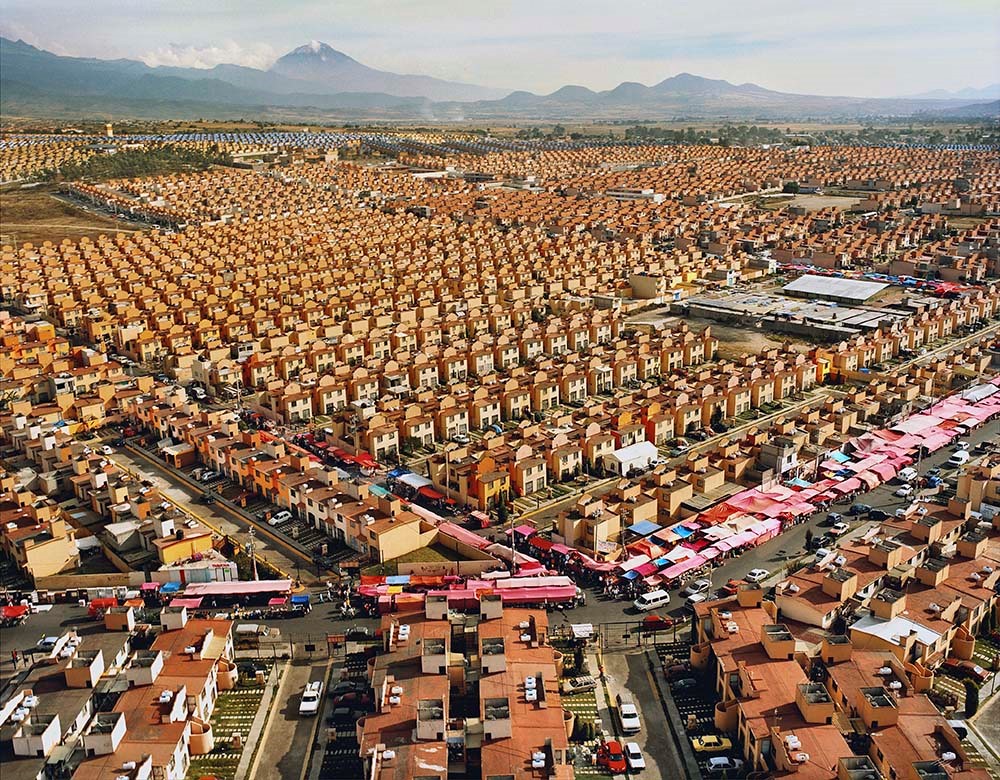 17 de noviembre de 2017 al 21 de enero de 2018
Esta exposición presenta rótulos en español e inglés. • Learn more about the exhibition (English)
Acerca de la exhibición
HOME—So Different, So Appealing (HOGAR — Tan diferente, tan atractivo) presenta artistas latinos de Estados Unidos y latinoamericanos desde finales de la década de 1950 hasta nuestros días, que se enfocan en la simple idea universal del "hogar". Abarcando siete décadas, estos artistas exploran uno de los conceptos sociales más básicos, por medio del cual los individuos, las familias, las naciones y las regiones se entienden a sí mismos en relación con los demás. En el proceso, su trabajo también ofrece una narrativa alternativa de la posguerra y el arte contemporáneo.
En la exhibición están incluidas obras de artistas Laura Aguilar, Allora & Calzadilla, Carmen Argote, Andres Asturias, Luis Cruz Azaceta, Myrna Báez, Antonio Berni, Johanna Calle, Luis Camnitzer, Leyla Cardenas, Livia Corona Benjamin, Abraham Cruzvillegas, Gabriel de la Mora, Perla de Leon, Christina Fernandez, León Ferrari, Ramiro Gomez, Beatriz González, Félix González-Torres, María Teresa Hincapié, Salomón Huerta, Jessica Kaire, Guillermo Kuitca, Daniel Joseph Martinez, Antonio Martorell, Gordon Matta-Clark, Amalia Mesa-Bains, Mondongo, Raphael Montañez Ortiz, Julio Cesar Morales, Jorge Pedro Núñez, Camilo Ontiveros, Pepón Osorio, Miguel Angel Rios, Miguel Ángel Rojas, Doris Salcedo, Juan Sanchez, Teresa Serrano y Vincent Valdez.
Organizada en colaboración con el Los Angeles County Museum of Art, esta exhibición abarca una variedad de medios, incluyendo pintura, escultura, instalación, interpretación, fotografía, cine y video.
Esta exhibición es organizada por el Museum of Fine Arts, Houston; UCLA Chicano Studies Research Center y Los Angeles County Museum of Art con el apoyo de la Getty Foundation.
En Houston, la exhibición es apoyada por:
Leslie y Brad Bucher
Diane y Bruce Halle Foundation
Gail y Louis Adler
Mike Loya
Bill y Sara Morgan
Olive McCollum Jenney
La señorita Victoria Goldstein and el señor Randall H. Jamail
El señor Jorge M. Pérez
La señorita Sofia Adrogué y el señor Sten L. Gustafson
Samuel F. Gorman
Linda y George Kelly
SICARDI AYERS BACINO
Mark y Mary Troth
Ileana y J. Michael Treviño
Generoso apoyo adicional es provisto por los Latin Maecenas, el grupo patrocinador para el departamento de Arte Latinoamericano del MFAH.