Activities Week of Thursday, May 19, 2022-Wednesday, May 25, 2022
---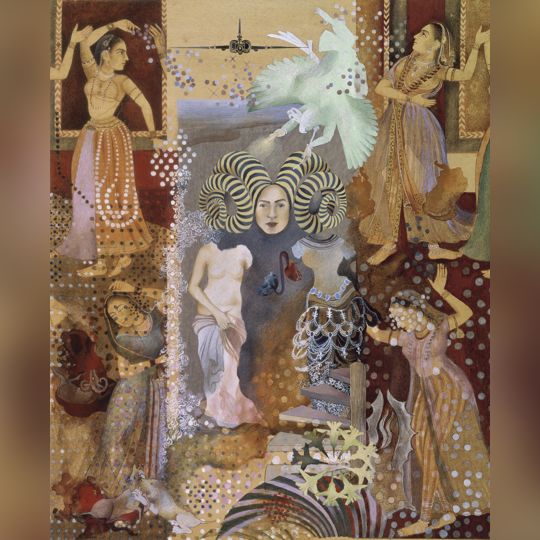 Paintings, drawings, and video animations show how Shahzia Sikander explores contemporary issues by transforming and subverting South and Central Asian illustrated manuscript painting.
19

May
Thu / 2022
Meet your friends at the MFAH for happy hour on Thursday, when general admission is free. Explore the campus, visit the galleries, and get a drink at the bar.

2021–2022 Core Residents, left to right: (front row) Sindhu Thirumalaisamy, Bryan Castro, Fred Schmidt-Arenales; (back row) Maggie Jensen, Mickey Aloisio, Jagdeep Raina, Karen Schiff; not pictured: Víctor Albarracín Llanos

Drop by the Core Program studios to see what the fellows have been working on this year.
21

May
Sat / 2022
On selected Saturdays, families can explore sketching techniques in the galleries with a teaching artist.
22

May
Sun / 2022
Meet up for "MFAH on the Move" with FitMix Communities, presented by MD Anderson Cancer Center.

Enjoy hands-on activities at the Family Art Cart in the galleries, with staff members on hand to answer questions.