Calendar Week of Friday, April 23, 2021-Thursday, April 29, 2021
---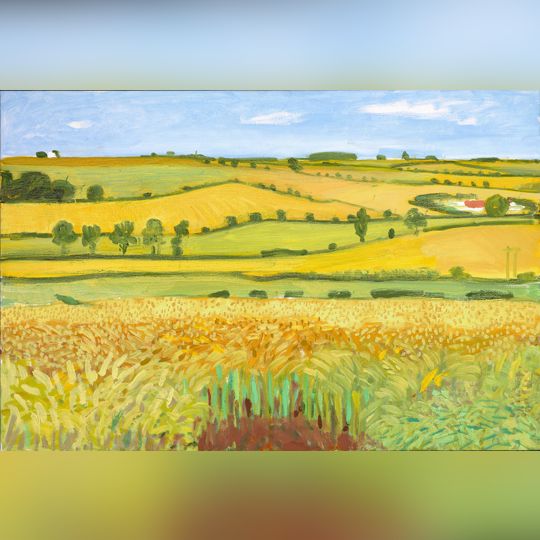 Two visionary artists, separated in time and space, are united by a shared fascination with nature. See original works by David Hockney and Vincent van Gogh on view together. Tickets include general …
23

Apr
Fri / 2021
Mr. William Shakespeares Comedies, Histories, and Tragedies, also known as Second Folio, 1632, the Museum of Fine Arts, Houston, Masterson Book Collection, Rienzi.

Rienzi teams up with Main Street Theater to celebrate William Shakespeare's birthday—and you're invited!
24

Apr
Sat / 2021
Mathurin Moreau, La Fée aux fleurs (The Flower Fairy), 1870–1900, cast iron, the Museum of Fine Arts, Houston, the Rienzi Collection, gift of Mr. and Mrs. Harris Masterson III.

Experience Rienzi's outdoor sculptures and architectural elements on a free, self-paced garden tour.

H. N. Hooper Company, Sinumbra Lamp, c. 1835–40, brass and glass, the Museum of Fine Arts, Houston, the Bayou Bend Collection, Museum purchase funded by the Jack R. McGregor Endowment Fund.

Explore the development of science and technology in early America through the eyes of historians and curators.

Joachim Wtewael, The Annunciation to the Shepherds, 1606, oil on canvas, Sarah Campbell Blaffer Foundation, Houston.

Tune in for a talk about spiritual art and the symbolism of light in faiths and cultures around the world.
25

Apr
Sun / 2021
Yuri Amor Perez, FiTMiX Communities

Meet up for "MFAH on the Move" with FitMix Communities, presented by MD Anderson Cancer Center.