Cracking the (Pre) Code
This film series samples the Pre-Code Era, before the 1934 enforcement of the censoring Motion Picture Production Code (aka "the Hays Code"), when Hollywood movies were rife with sex, drugs, alcohol, gangsters, and red-hot jazz. Guest programmer Bruce Goldstein played a key role in identifying "Pre-Code movies" as a distinct genre. His insightful opening-weekend presentations are not to be missed: film clips, photos, and Hays Office documents illustrate how the films were heavily censored.
Find out more on the "Inside the MFAH" blog
• Hollywood's "Pre-Code" Era
• "Pre-Code" Films Explained: 3 Questions
Generous support for "Cracking the (Pre) Code" has been provided by the Vaughn Foundation.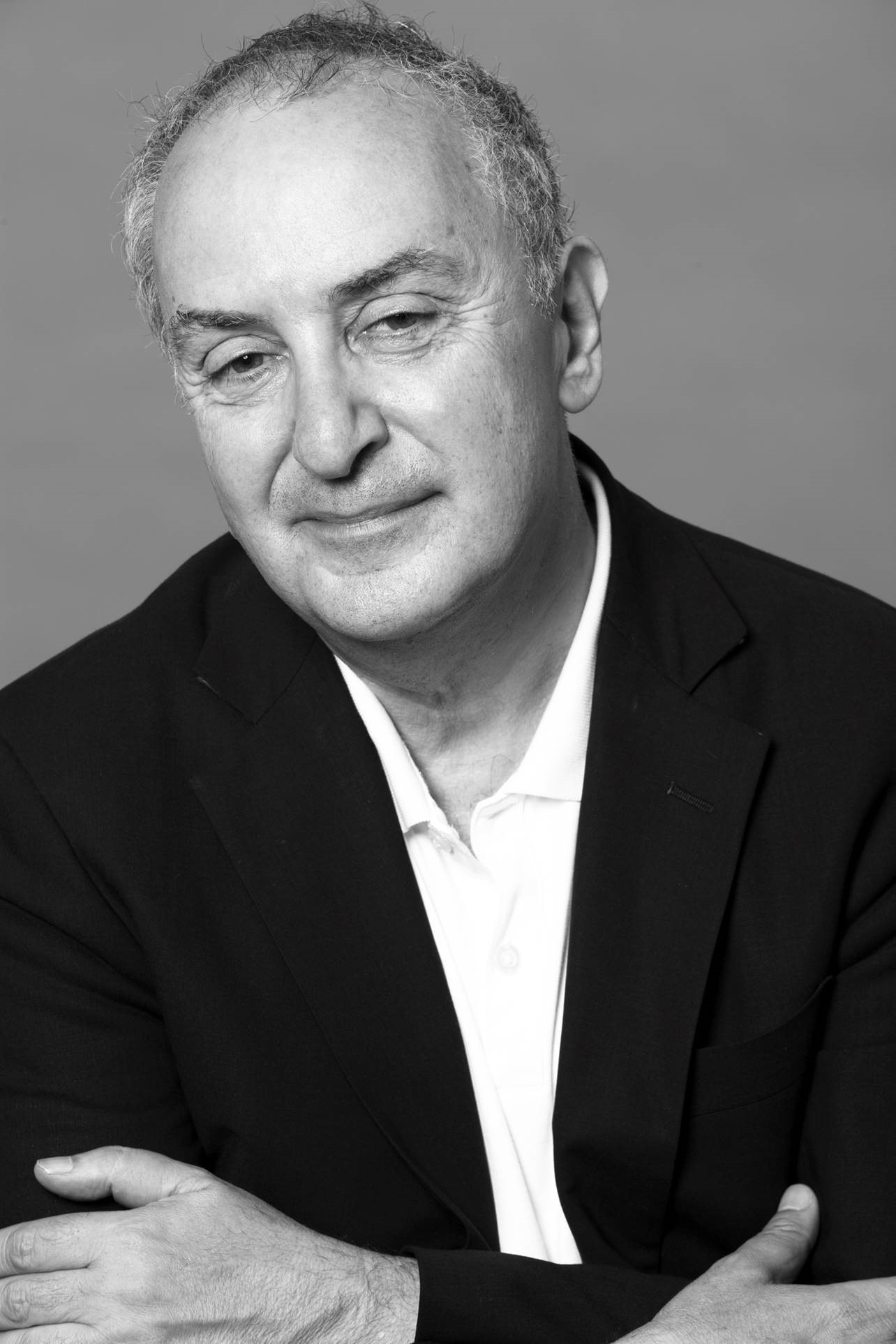 About the Guest Programmer Bruce Goldstein is the founding director of repertory programming at New York's Film Forum, and he founded Rialto Pictures to exhibit classics not in U.S. distribution. Actively involved in the marketing, he has written and produced trailers, served as art director for posters, and worked with partner Adrienne Halpern to edit subtitles. In 1986, Goldstein created Film Forum's now-iconic repertory format. Since then, he has produced four repertory calendars a year, over 400 film festivals, and special events featuring luminaries such as Claire Bloom, Leslie Caron, Tony Curtis, Robert Downey Sr., Tab Hunter, Norman Lloyd, Joseph L. Mankiewicz, and Christopher Plummer.
Also known for his showmanship, Goldstein has produced live orchestra shows, and he re-created the missing soundtrack of Frank Capra's The Donovan Affair as part of the TCM Classic Film Festival. He also produces events for other TCM film festivals and cruises. In 1991, Goldstein wrote and co-produced the award-winning documentary The Nicholas Brothers: We Sing and We Dance. Other credits include Les Rues de Mean Streets, a short documentary on the New York neighborhoood where director Martin Scorsese grew up; and In the Footsteps of "Speedy," about the making of Harold Lloyd's 1928 comedy. His programming has been called "the Best of New York" by both New York magazine and the New York Press. Among his awards are a CableAce, two Telly Awards, and a D.W. Griffith Award. In 1990, the New York Film Critics Circle presented him with a special award "for consistent and imaginative quality programming of repertory films." In 2011, Goldstein was appointed to the National Film Preservation Board, which selects films for preservation in the Library of Congress.
"Bruce Goldstein makes Film Forum one of New York's most important destinations." —New York Times
"The Michael Jordan of Film Programmers!" —Village Voice
Past Events in This Series
1933,
Digital
Leo McCarey
For the love (and money) of a wealthy widow, Groucho Marx's Rufus T. Firefly, president of Freedonia, wages war on neighboring Sylvania.
1933,
35mm
Stephen Roberts
A wealthy party girl (Miriam Hopkins) from a distinguished Southern family is kidnapped and held captive by a bootlegger.
1932,
35mm
Jack Conway
Jean Harlow is the seductive Lil, who wrecks the marriage of her boss, followed by more outrageous behavior.
1933,
Digital
Ernst Lubitsch
Groundbreaking comedy about a commercial artist (Miriam Hopkins), a playwright (Fredric March), and a painter (Gary Cooper)—Americans in Paris—who form a triangular living relationship.
1933,
Digital
Wesley Ruggles
Circus performer Mae West tames a den of lions, an all-male jury, and a very young Cary Grant.
1933,
Digital
Lowell Sherman
In her movie star–making role, Mae West plays a diamond-loving Bowery saloon keeper of the Gay Nineties. Based on the Broadway play Diamond Lil.
1932,
Digital
Josef von Sternberg
Marlene Dietrich is at her wicked best as Shanghai Lily, a courtesan whose reputation brings scandal to a three-day train ride through war-torn China.
1933,
35mm
Mervyn LeRoy
Deemed the quintessential Depression-era musical, Gold Diggers of 1933 is boosted by mistaken identity, plenty of wisecracks, and cheeky Busby Berkeley dance numbers.
1932,
Digital
Mervyn LeRoy
The seemingly most-successful of a trio of reunited schoolmates descends into a life of debauchery. Joan Blondell, Bette Davis, and Ann Dvorak star.
1933,
35mm
Rowland Brown
In perhaps the ultimate Pre-Code Era film, a shady bail bondsman—already involved with a nightclub owner—dallies with a thrill-seeker who's fascinated by low life and rough stuff.
1932,
35mm
Roy Del Ruth
Lee Tracy stars in the role of a lifetime as a Walter Winchell–type Broadway gossip columnist who thinks no one is exempt from his poison pen.
1933,
35mm
Roy Del Ruth
"Me too" Depression style: A department store manager uses Mussolini tactics in business and seduces innocent salesgirl (Loretta Young).
1933,
35mm
Alfred E. Green
An exploited woman (Barbara Stanwyck) escapes her small town, moves to New York City, and uses her brains and sexuality to move up the economic ladder.