What's Blooming at Bayou Bend? Magnolias! May 1, 2015
---
The lush grounds at Bayou Bend Collection and Gardens are glorious year-round. Dazzling azaleas and camellias may take center stage during early spring, but framing the splendor are the magnificent magnolias, which bloom well into the summer months, when few other flowers can be found.
The diverse magnolia collection brings beauty and variety to Bayou Bend Gardens.
• The first type to bloom each year is the Star Magnolia (Magnolia stellata), named for its 30+ petals. Found in the White Garden, the Star Magnolia welcomes spring and anticipates the flowering of the rest of the magnolia family.
Star Magnolia
• The White Garden also features the Yulan Magnolia (Magnolia denudata), which enhances the woodland greenery with its creamy white blooms.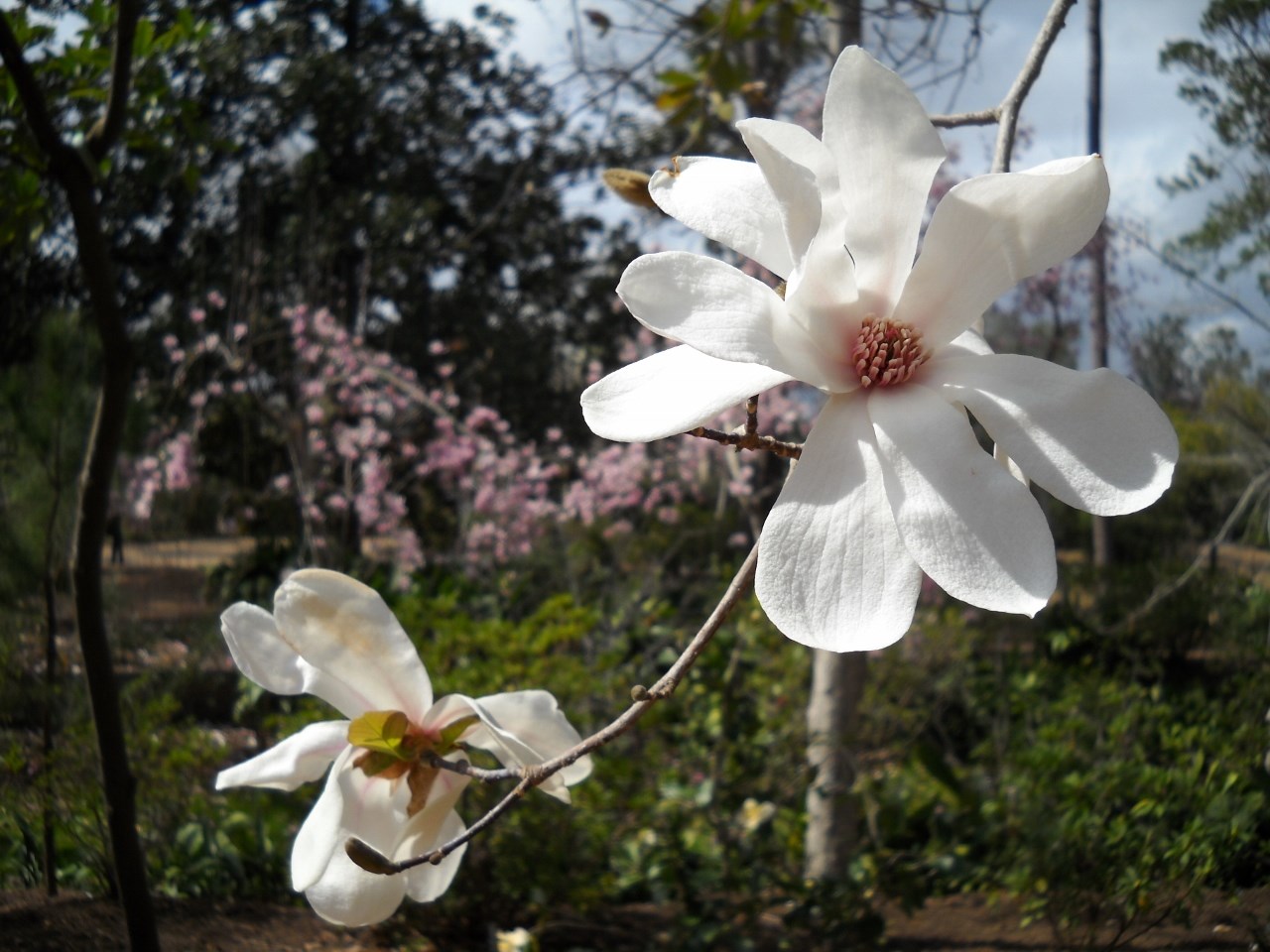 Yulan Magnolia
• With too many varieties to count, the Saucer Magnolia (Magnolia x Soulangeana) blooms in many colors, ranging from light pink to dark purple, to pink fading to white, to all white. It provides a seamless transition of color throughout the 14-acre landscape.
Saucer Magnolia
• As the days warm and grow longer, the magnolias continue to bloom. In the Butterfly Garden, when the azaleas' blooms fade away, the Sweetbay Magnolias (Magnolia virginiana) reveal their blooms. Not as showy as their Asian cousins, the native Sweetbay Magnolias provide a discreet but sweet fragrance.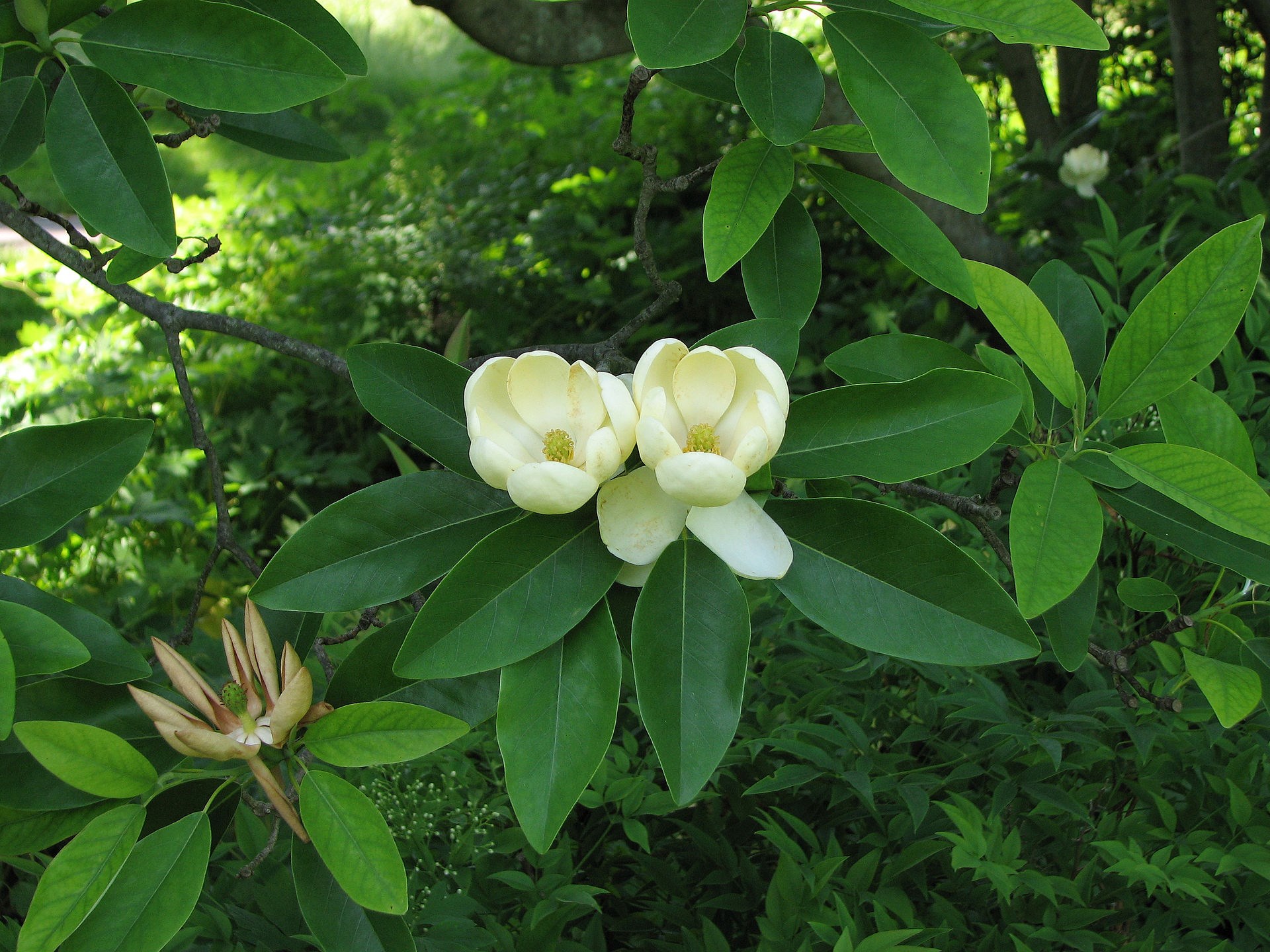 Sweetbay Magnolia
• All of the other magnolias set the stage for the native variety known as the "Queen of the South," which blooms in the early summer months. The Southern Magnolia (Magnolia grandiflora) features big, beautiful white blooms and fills the air with the sweetest perfume. Additionally, it is the largest magnolia tree and can grow to 80 feet or even higher. Bayou Bend has many great Southern Magnolia specimens in the Euterpe and Butterfly gardens.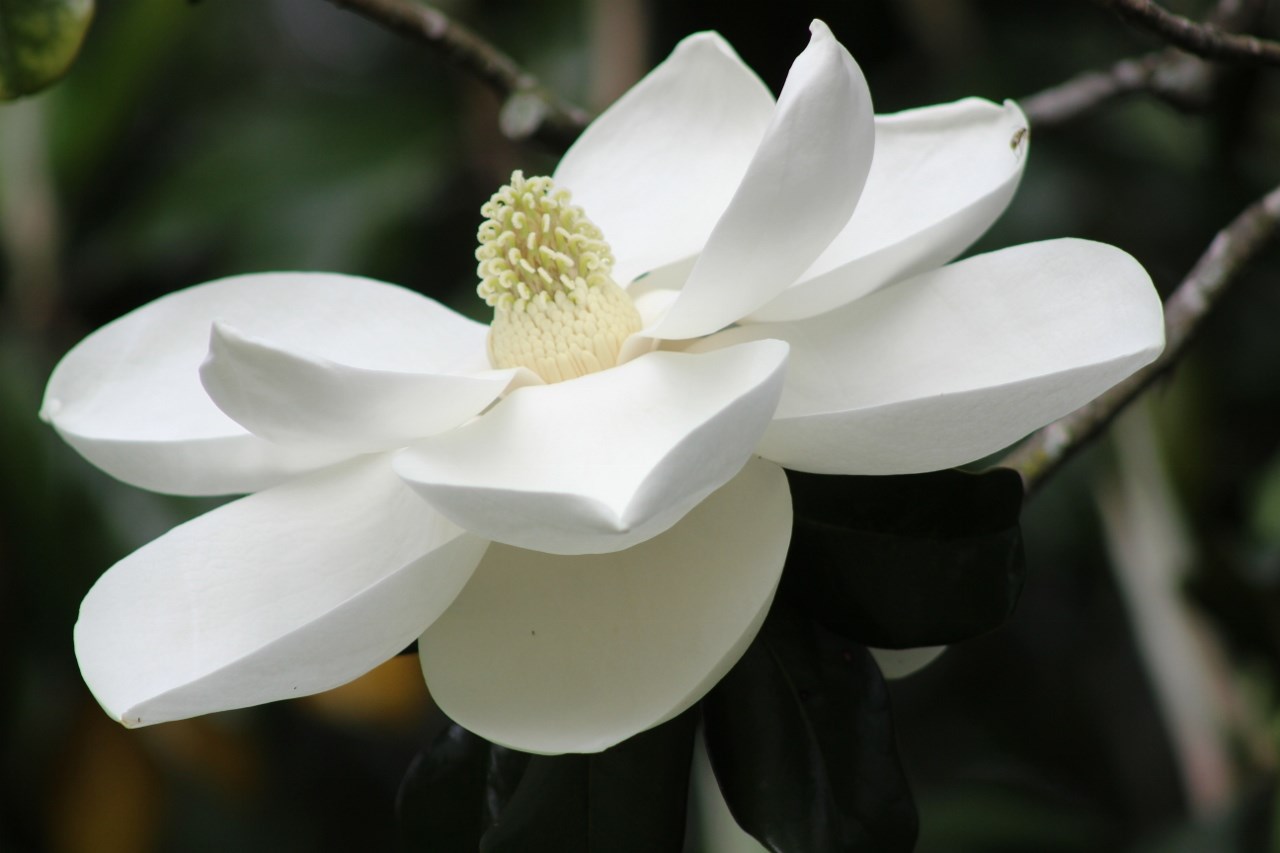 Southern Magnolia
No matter when you visit Bayou Bend from spring through early summer, you'll see magnolias blooming!

Recent Posts