GONZO247: Celebrating Community, Color & Vincent van Gogh March 25, 2019
---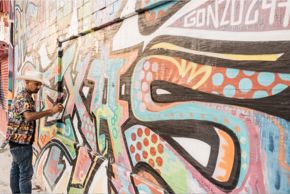 As a part of the Museum's Spring Festival: Celebrating Colors on Saturday, March 30, we are excited to have renowned local street artist GONZO247 join the fun.
Admission is free, and the festivities begin at 3 p.m. GONZO's live-painting demonstration starts at 4 p.m.
GONZO & Van Gogh
Stop by to see GONZO adapt his unique signature painting style to create a new work inspired by the colors and gestural brushstrokes characteristic of Vincent van Gogh, the star of our new exhibition Vincent van Gogh: His Life in Art.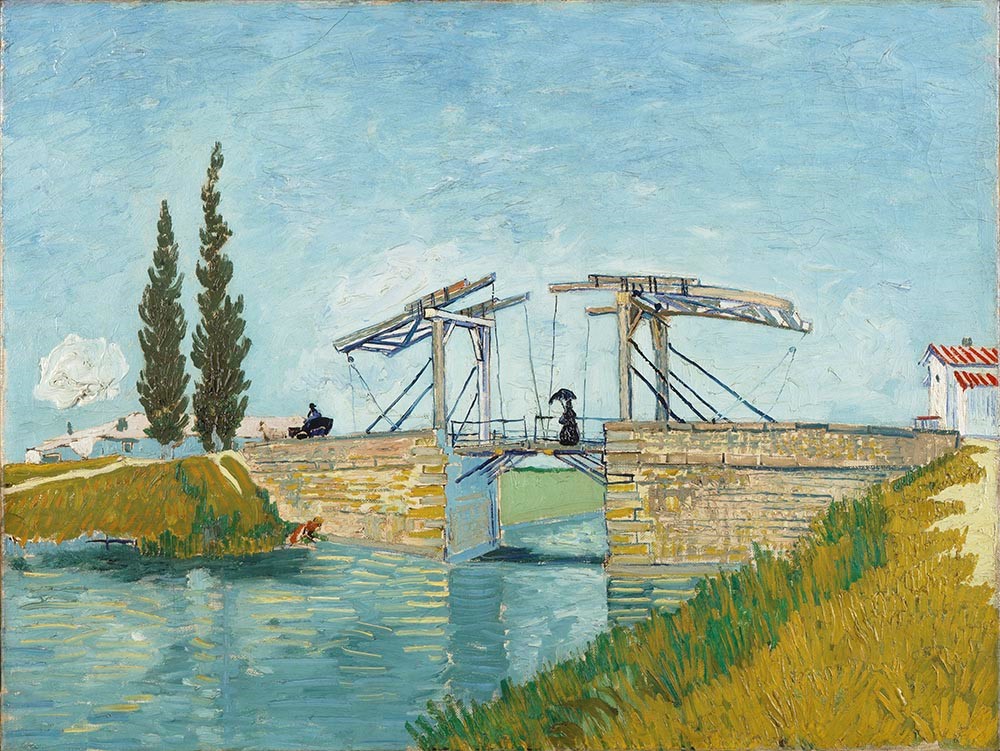 The Backstory
Mario E. Figueroa, Jr., aka GONZO247, was born and raised in Houston's East End. GONZO was first exposed to graffiti art in 1985, and he was soon on his way to his pursuit of becoming a self-taught artist. He is well known as a pioneer in the graffiti and street-art culture of Houston.
GONZO uses his work to promote the positive impacts that graffiti art can have on community. Some of the local organizations he has worked with include DiverseWorks, Fresh Arts, Houston Arts Alliance, the Orange Show Center for Visionary Art, Project Row Houses, TEDxYouth Houston, and now the Museum of Fine Arts, Houston.
Looking Ahead
The work of art that GONZO creates as a part of the Spring Festival at the MFAH—in celebration of color, community, and Van Gogh's birthday—will be donated to an organization in Houston's East End following the event.
You're Invited
Make plans to attend the free Spring Festival on Saturday, March 30! Activities run from 3 p.m. to 8 p.m. See GONZO in action from 4 p.m. to 6 p.m.
Want to find out more? Get details about Spring Festival: Celebrating Colors and "Vincent van Gogh: His Life in Art" and plan your visit!
Recent Posts