"Arrival of Spring" in Houston March 16, 2021
---

Ann Dumas, consulting curator of European art, reveals her favorite work of art in the exhibition "Hockney – Van Gogh: The Joy of Nature."
Arrival of Spring in Woldgate, East Yorkshire in 2011 is my favorite painting in Hockney – Van Gogh: The Joy of Nature because it is David Hockney's grandest, most exuberant celebration of the arrival of spring. He is very responsive to the changes in color and light that each season brings, but spring is the one that excites him the most. This becomes especially important in his work after his move from California back to his native Yorkshire in the north of England in the early 2000s.
This work is on a very large scale and is made up of 32 separate panels. In a way, it is a summing up of all Hockney's work to this point, immediately preceded by his brilliant experiments with drawing on the iPad. The vivid colors he was able to discover using this technique have clearly influenced the bold colors in this large painting. Of course, they are not exactly the colors we see in nature, but Hockney's goal is not simply to copy nature in a pedestrian way. He intensifies and exaggerates color to express with great energy the sheer joy he feels with the arrival of spring. —Ann Dumas
• See It Up Close
Hockney – Van Gogh: The Joy of Nature is on view in the Beck Building through June 20. Plan your visit with advance timed tickets.
Before you arrive, get a preview with the audio guide and exhibition labels, and enjoy this interview with David Hockney.
---
This exhibition is organized by the Museum of Fine Arts, Houston, in partnership with the Van Gogh Museum, Amsterdam, and in collaboration with David Hockney.
This exhibition is supported by an indemnity from the Federal Council on the Arts and the Humanities.
Leading support provided by:


Generous funding provided by:
M.D. Anderson Foundation
Carol and Mike Linn
Ann G. Trammell
This program is supported as part of the Dutch Culture USA program by the Consulate General of the Netherlands in New York.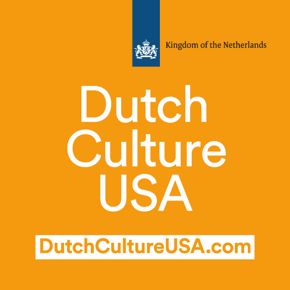 Official Promotional Partner:


Recent Posts