Hockney – Van Gogh: The Joy of Nature February 21–June 20, 2021
---
"Sure to bring you pure springtime joy" —Architectural Digest
"Like walking into a painted fantasy forest" —Hyperallergic
Two visionary artists, separated in time and space, are united by a shared fascination with nature. See the work of David Hockney and Vincent van Gogh side-by-side in Hockney – Van Gogh: The Joy of Nature.
This exhibition examines the common ground between British artist Hockney (born 1937) and Dutch artist Van Gogh (1853–1890). Both expressed their profound love of nature through brilliant color and the capacity to see the world with fresh eyes. The Joy of Nature reveals Van Gogh's unmistakable influence on Hockney in a selection of carefully selected landscape paintings and drawings.
Through a bold use of color and experimentation with perspective, each artist crafts a painterly world that is utterly individual and true to themselves, yet offers immense universal appeal. The Joy of Nature brings together nearly 50 of Hockney's vibrant works—ranging from intimate sketchbook studies to monumental paintings, as well as his experimental videos and iPad drawings—with 10 carefully chosen original paintings and drawings by Van Gogh.
Hockney – Van Gogh: The Joy of Nature premiered at the Van Gogh Museum in Amsterdam, and the Houston presentation marks the first time the two renowned artists have been paired in an American museum exhibition. The MFAH is the only U.S. venue.
► Get a Head Start
Before you visit, please access the audio guide and exhibition labels online to help avoid congestion in the galleries.
► Shop the Show
Browse exhibition-related items at the MFA Shop online! The curated selection features prints, accessories, puzzles, books, umbrellas, and more. SHOP NOW
► Exhibition Catalogue
The illustrated exhibition catalogue is available through the MFA Shop (713.639.7360) and the Museum's Hirsch Library (713.639.7325).
► Gallery Concert
Da Camera's Young Artists celebrate the work of David Hockney and Vincent van Gogh. This gallery performance includes music by Brahms, Debussy, and Stravinsky.

► An Overview with the Curator
Explore the key works and visual dialogues between David Hockney and Vincent van Gogh.

Hockney – Van Gogh: The Joy of Nature | February 21–June 20, 2021
► Tickets, Exchanges & Refunds
• Tickets include Museum general admission.
• Advance tickets are strongly recommended because of the low capacity available during the pandemic. Select your date and visit time carefully, as tickets cannot be exchanged. To allow as many guests and members as possible to experience the exhibition, tickets that have been issued, but not used, will not be replaced.
---
This exhibition is organized by the Museum of Fine Arts, Houston, in partnership with the Van Gogh Museum, Amsterdam, and in collaboration with David Hockney.
This exhibition is supported by an indemnity from the Federal Council on the Arts and the Humanities.
Leading support provided by:


Generous funding provided by:
M.D. Anderson Foundation
Carol and Mike Linn
Ann G. Trammell
This program is supported as part of the Dutch Culture USA program by the Consulate General of the Netherlands in New York.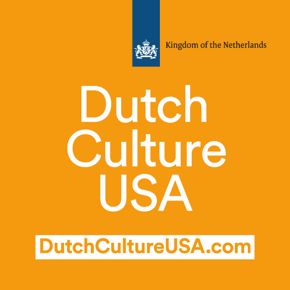 Official Promotional Partner: