Dining
---
Cafe Leonelli at MFAH
Cafe Leonelli at MFAH is located in the Nancy and Rich Kinder Building, just off the atrium, with an additional entrance from Main Street. The cafe offers indoor and outdoor seating in a spectacular setting.
Enjoy traditional Italian cuisine in a friendly and relaxed environment. Convenient, attended counter service features menu items such as sandwiches, soups, salads, meat and seafood dishes, baked pastas, and house-made focaccia with a variety of toppings. Beverages include a selection of coffee drinks, teas, espresso, and Italian sodas. Also on the menu are Italian pastries, cookies, and confections along with Frohzen ice cream, popsicles, and milkshakes. Discount for MFAH members.
Hours
Monday | 8 a.m. to 5 p.m.
Tuesday | 8 a.m. to 5 p.m.
Wednesday | 8 a.m. to 5 p.m.
Thursday | 8 a.m. to 8 p.m.
Friday | 8 a.m. to 5 p.m.
Saturday | 8 a.m. to 5 p.m.
Sunday | 8 a.m. to 5 p.m.
• See Museum Hours
Parking
Convenient parking is available in the Museum's underground garage at 5101 Montrose Boulevard.
• See Parking Info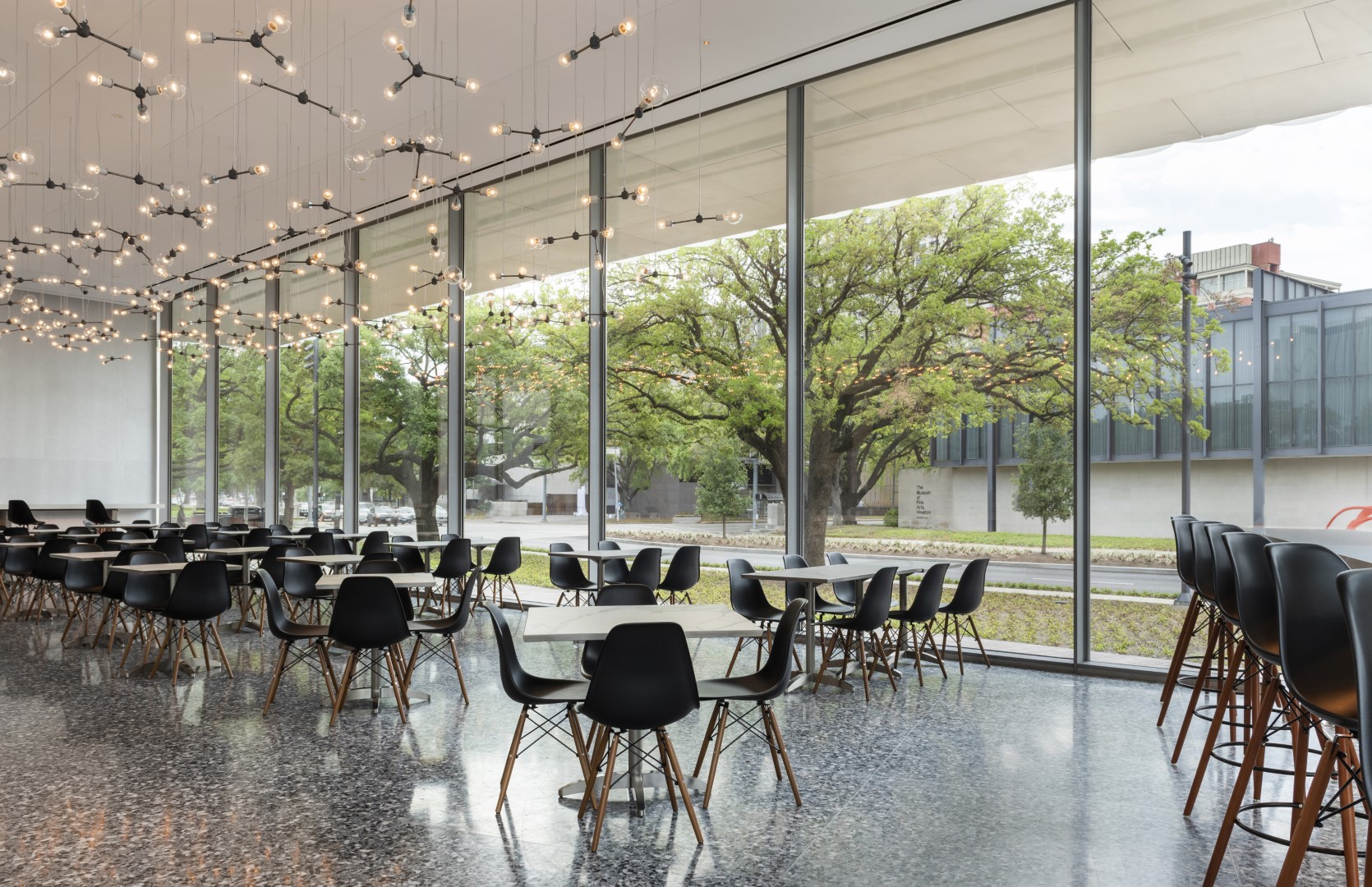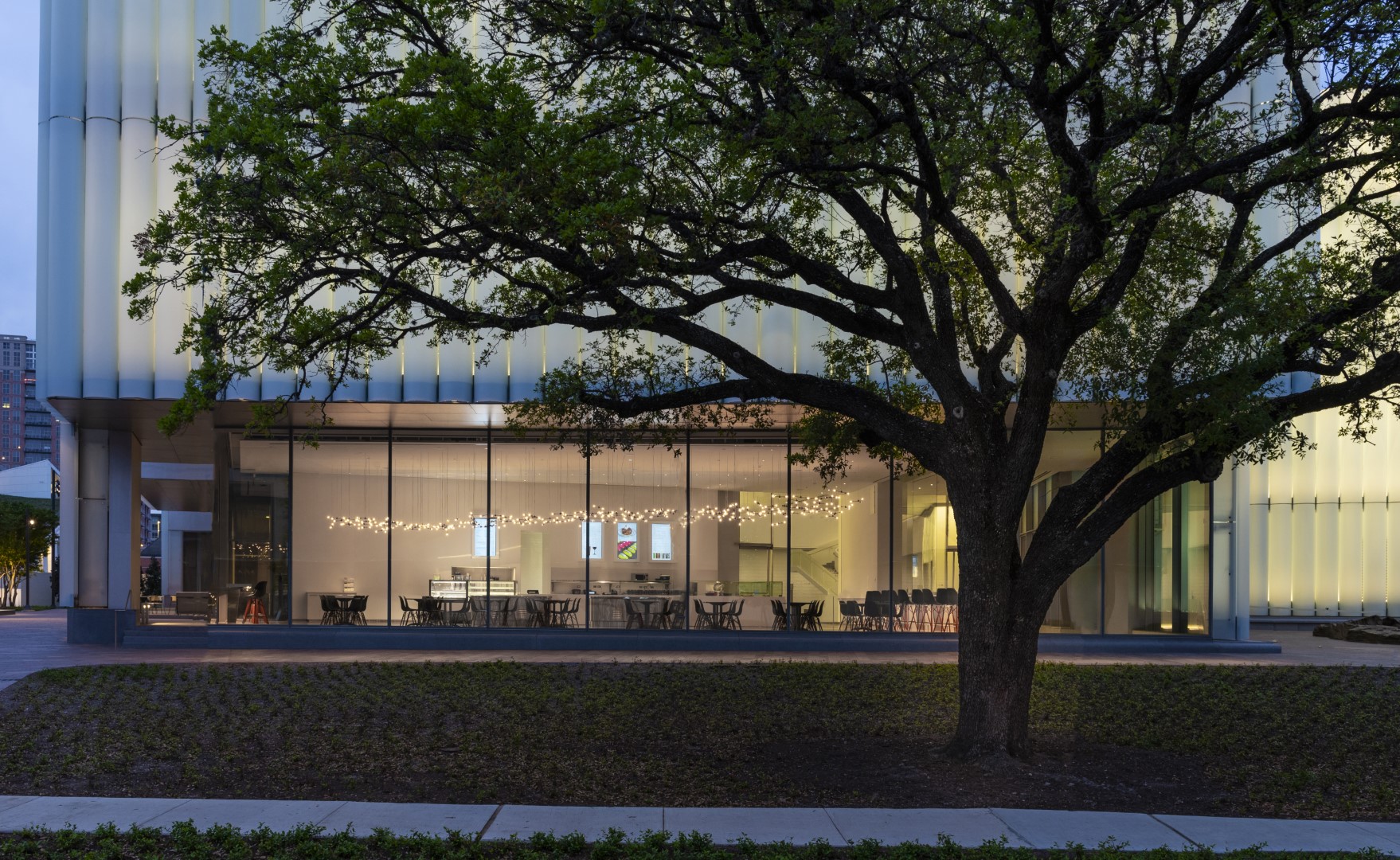 Photos by Claudia Casbarian for Julie Soefer Photography


The Glassell Coffee Bar in the Glassell School of Art is temporarily closed. Please check back for updates.