Programs & Events at Bayou Bend
Programs & Events at Bayou Bend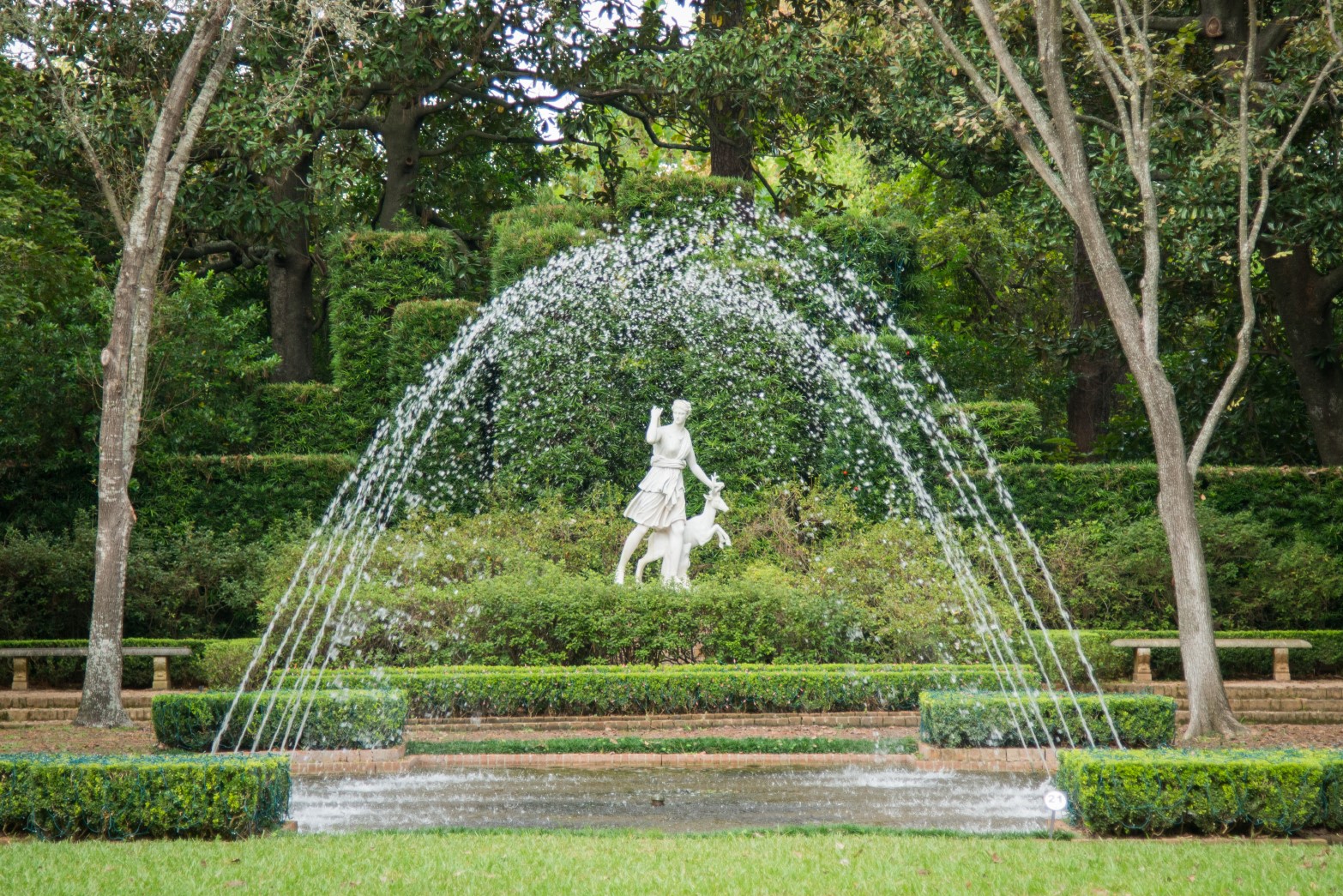 Bayou Bend is open year-round with programs and events for adults, children, and families. In addition to the highlights below, Bayou Bend offers a wide variety of special activities. For more information, contact Joey Milillo, programs manager, at jmilillo@mfah.org or 713.639.7759.
Are you interested in the docent program? Bayou Bend docents are nationally recognized volunteers who provide outstanding tours and education to visitors.
Summer Discovery Days at Bayou Bend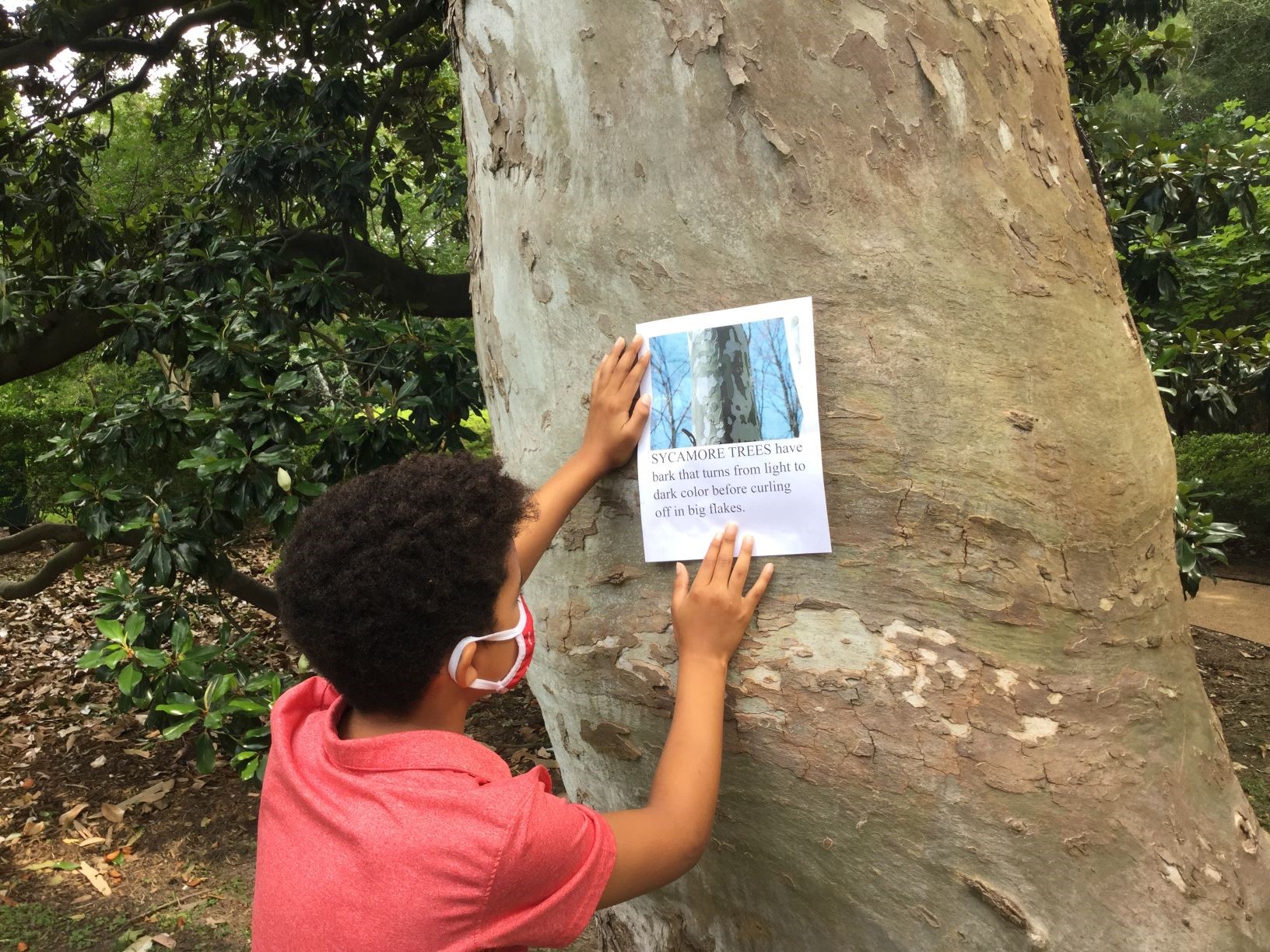 August 11–30
10 a.m. to 4 p.m. | Tuesday–Saturday
1 p.m. to 4 p.m. | Sunday
$10 for adults, free for children 18 & younger
Reservations
Admission is by timed entry; reservations are needed.
• To sign up, email bayoubend@mfah.org & a staff member will reply with details.
Self-Guided Family Activities
Grab your smartphone or tablet and come out to Bayou Bend for self-guided digital explorations and games. Selected activities—indicated below with an asterisk*—do not need a smartphone or tablet.
Garden Yoga* Use the expansive gardens to try out some kid-friendly poses inspired by trees, butterflies, flowers, and seeds. Ideal ages: 3–12
Shapes, Colors, and Numbers* The landscape features a variety of ways to explore the basic building blocks of learning. Follow prompts through the grounds to find age-friendly challenges for young visitors. Ideal ages: 3–7
Tree Inspector* Bayou Bend is home to an impressive variety of tree species. Use prompts to find grand examples scattered throughout the property. Ideal ages: 6–12
Kid Curators* Stroll through selected first-floor room galleries in the house, learn interesting facts about objects, vote for your favorites, and see how your choices match up with those of other kids. Ideal ages: 6–12
Escape the Gardens: Digital Scavenger Hunt Getting into the gardens was easy, but what about finding your way out? Visual clues help you make decisions leading to locations on the grounds. Solve text-based puzzles that create unique combinations and journeys for each player. Ideal ages: 9–18
Photo Challenge Try your hand (and eye) at photography challenges. Photos are uploaded to a special viewing gallery, so you can share your experience with other visitors. Get inspired by their ideas, or add your own. Ideal ages: 9–18
Train Your Brain* Challenge your memory and observation skills using landmarks around the grounds and brain teasers related to the art, history, and natural beauty of Bayou Bend. Ideal ages: 9–18
• See health and safety procedures
Summer Discovery Days at Bayou Bend are generously supported by Mary Lynn and Steve Marks.
Detective Days
There's mystery afoot at Bayou Bend Collection and Gardens for sleuths ages 6 and older. Detective Days are self-guided activity sheets that provide a focused activity, challenging a child's observational skills and critical thinking.
Detective Days are available during self-guided tour hours for both the house and the gardens.
Detective Days at Bayou Bend are generously supported by Denise Monteleone.
Family Days
Bayou Bend Family Days, offered free of charge, feature music, games, crafts, and a host of other activities that are fun for both children and adults. Families with young children are invited to take guided tours, led by volunteers from the Houston Junior Woman's Club, of specially chosen rooms in the house.
► Schedule
Family Days usually take place on the third Sunday of the month, September through April. Check the calendar for specific days.

Presenting Sponsor:
Tilman Fertitta Family
History Book Club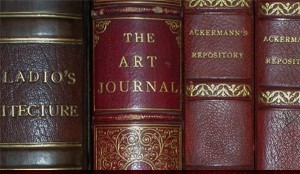 Rienzi and Bayou Bend host a history book discussion series about life in America and Europe in the 16th, 17th, and 18th centuries. Meeting alternately at Rienzi and Bayou Bend, this book club offers free discussions on a regular basis.
Speakers Bureau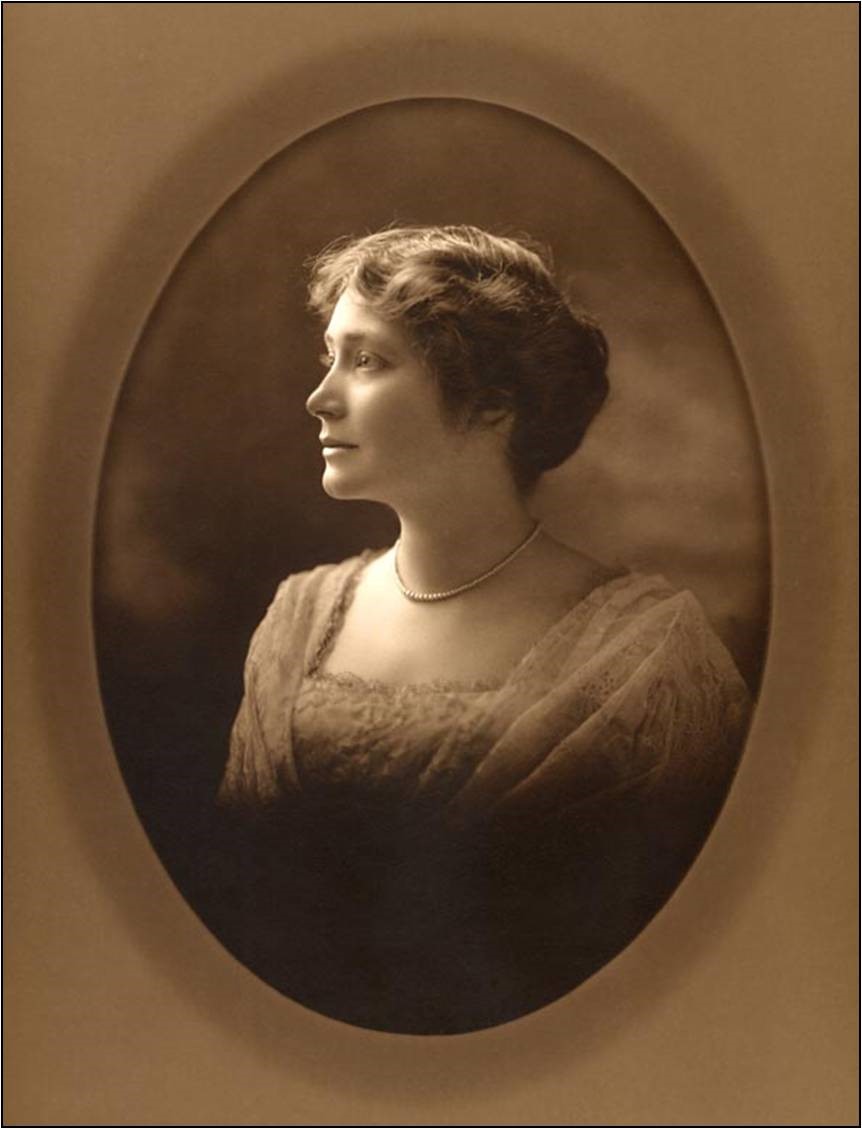 Bayou Bend's Speakers Bureau offers informative talks and lectures—illustrated with colorful slides—for groups and organizations interested in learning about antiques, history, holiday decorating, or the lifestyles of Americans in the past.
Staffed by Bayou Bend docents, Speakers Bureau presentations to educational institutions (teacher groups, colleges, etc.) are free of charge. Other groups pay an honorarium of $75 that is used to support the educational activities of Bayou Bend Collection and Gardens. Contact bbdospeakersbureau@gmail.com for more information.
Azalea Trail
2020 Schedule
Friday, Saturday & Sunday | March 6, 7 & 8
11 a.m. to 5 p.m.
Bayou Bend participates in the annual Azalea Trail, presented by the River Oaks Garden Club. Azalea Trail showcases the colorful azaleas at Bayou Bend, Rienzi, private homes, and the garden club's Forum of Civics. Proceeds support local organizations, including Bayou Bend and Rienzi.
► For tickets and more information, contact the River Oaks Garden Club.
Education programs at Bayou Bend receive generous funding from Sharon G. Dies; Houston Junior Woman's Club; Mr. William J. Hill; the Susan Vaughan Foundation; Ann and John Bookout; Mrs. Denise D. Monteleone; William A. and Madeline Smith Charitable Trust; and additional generous donors.
The education programs also receive endowment income from funds provided by Mr. and Mrs. A. L. Ballard and Mr. and Mrs. Charles W. Tate.