Bayou Bend Docents
Bayou Bend Docents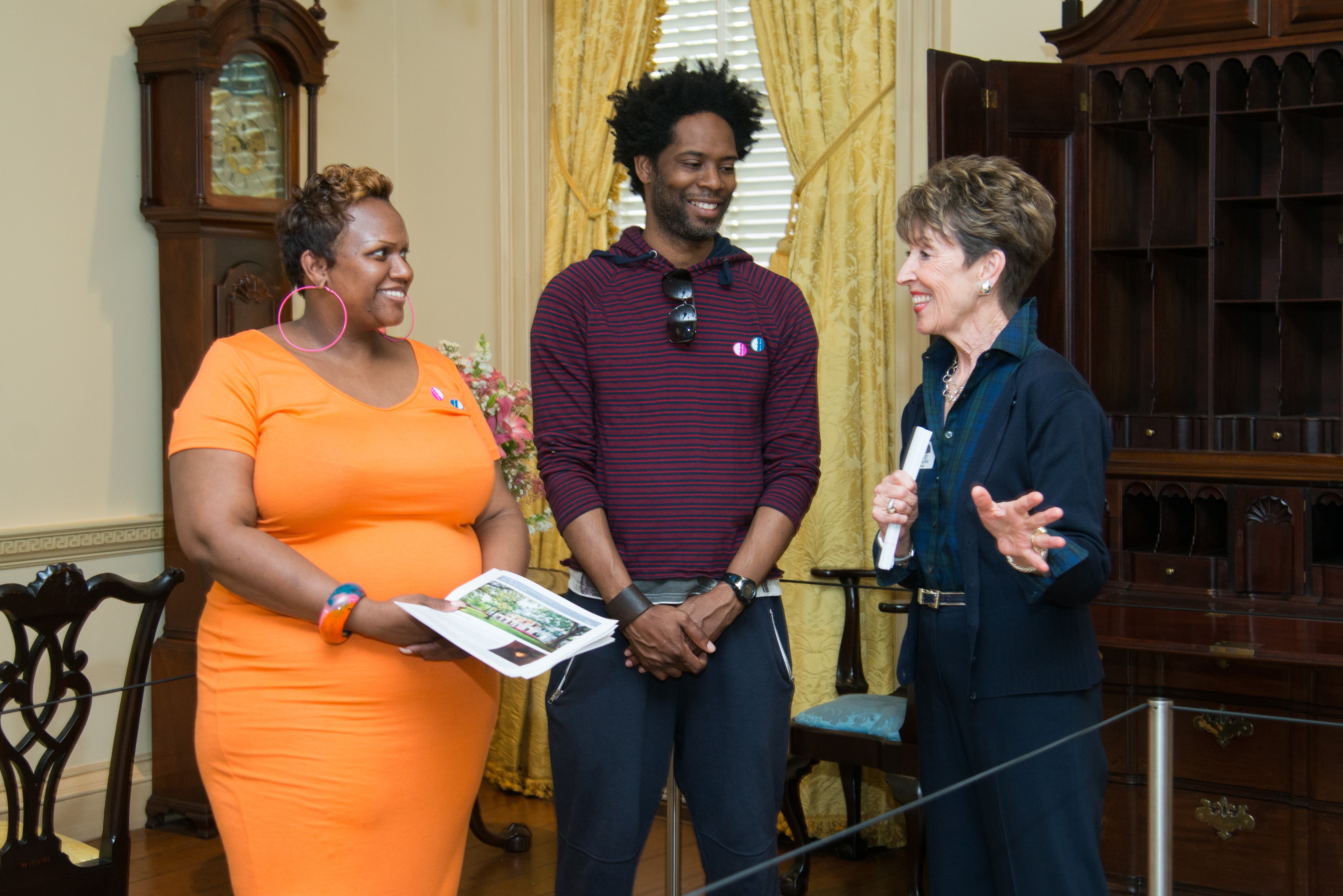 What do Bayou Bend docents do?
Docents share the Bayou Bend historic house and collection with visitors with a commitment to give guided tours to the public on a weekly basis.
They learn through the provisional docent class how to interpret Bayou Bend's collection of objects made or used in America between 1620 and 1876, as well as the historic house and the history of the Hogg Family. Docents are asked to make a three-year commitment after the end of training. Provisional docent classes take place on Mondays, 9 a.m. to 3 p.m., from January through May.
What are Bayou Bend docents like?
Bayou Bend docents like to challenge themselves with college-level training and ongoing study
Bayou Bend docents enjoy interacting with all kinds of people, from a museum curator to a family bringing toddlers for their very first museum experience
Bayou Bend docents are all kinds of people, from their 20s to their 80s, born around the world or right here in Houston, with backgrounds ranging from teaching and law to scientists, businesspeople, and community volunteers.
Bayou Bend docents have a strong sense of responsibility, for the collection, museum visitors, each other, and themselves