Bayou Bend Docents
Bayou Bend Docents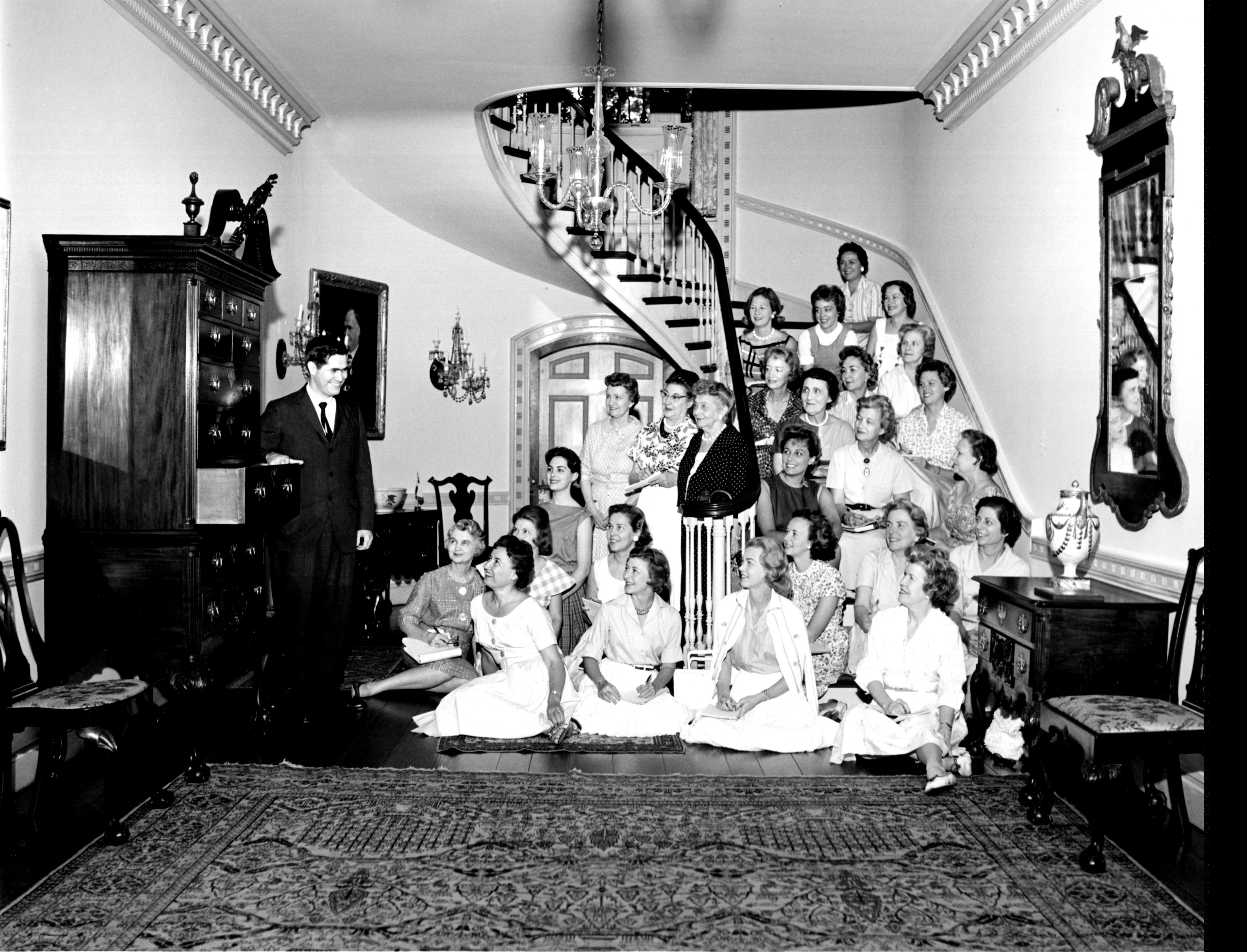 Are you passionate about antiques or history? If so, consider becoming a Bayou Bend docent!

Bayou Bend Collection and Gardens
Bayou Bend, the former home of Ima Hogg, is the MFAH house museum for American decorative arts and paintings. The estate and objects comprise one of the world's foremost collections of American decorative arts from 1620 to 1876.

Training
Provisional docent candidates participate in an in-depth, four-month training program. Classes are held on Mondays, from mid-January through mid-May. Work outside the classroom includes readings, study in the collection, and tour-development exercises. Following the program, working on a research assignment gives provisional candidates the opportunity to expand their knowledge further.

Commitment
A three-year commitment of active service is requested, which includes monthly meetings and optional continuing-education activities. After the training, docents commit to giving tours on a regular schedule.

Perks
Each Bayou Bend docent becomes a member of a close and nationally acclaimed group of educators who share an interest in American decorative arts and culture. Docents participate in ongoing educational opportunities, events, and trips, and they receive a discount at the MFA Shop and the Shop at Bayou Bend.
Class of 2019
► Applications for the 2019 class are now open!
Download the application and submit the completed form, along with three letters of recommendation, to bbdocents@mfah.org by Monday, October 15, 2018.