Kinder Foundation Education Center Gallery
Kinder Foundation Education Center Gallery
KFEC Gallery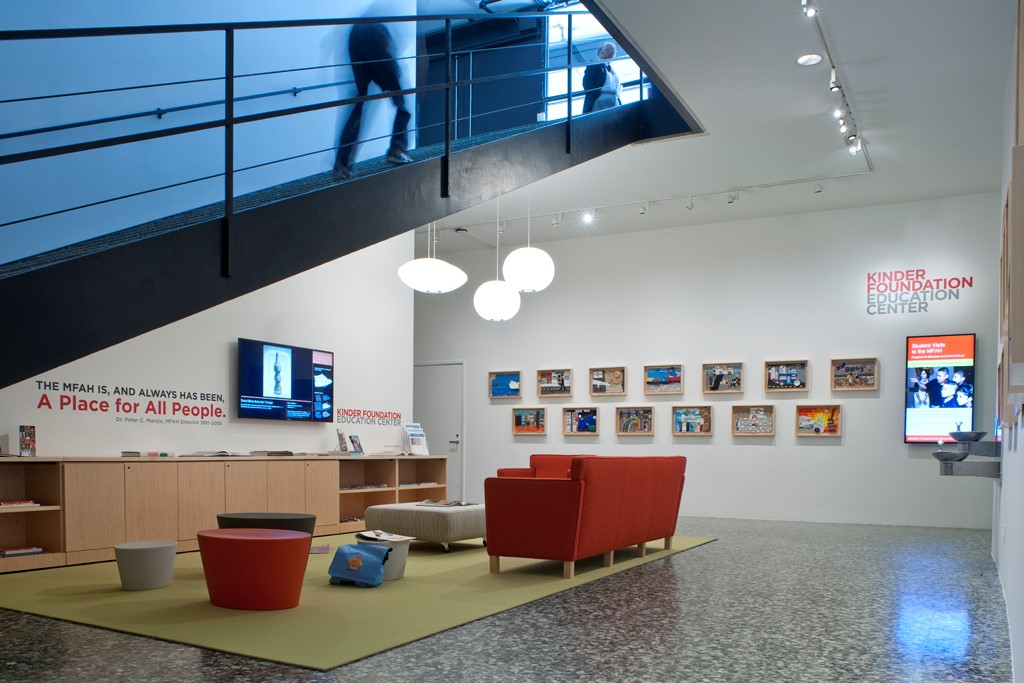 The Kinder Foundation Education Center Gallery presents exhibitions that showcase art created by students who have learned about and been inspired by art at the Museum.
The gallery is located in the KFEC, on the lower level of the Caroline Wiess Law Building.
Now on View
Art.Write.Now.Tour
On view through January 8, 2017
Produced and presented by the Alliance for Young Artists & Writers, Art.Write.Now.Tour showcases a selection of works from the 2016 Scholastic Art & Writing Awards—inspiring and innovative work by teenagers from all across the country.
Now in its seventh year, the exhibition is celebrated for being the freshest and most relevant look at creative work by young artists today. Art.Write.Now.Tour provides valuable insights about the issues on the minds of teens, through the lens of sophisticated and captivating works of art.
In addition to approximately 50 visual works selected from the Art.Write.Now.2016 national exhibition, Art.Write.Now.Tour features The Best Teen Writing of 2016, the annual anthology of Gold Medal writing, displayed on iPads. This year's traveling exhibition has been guest curated by Johanna Burton, Keith Haring Director and Curator of Education and Public Engagement at the New Museum in New York City.

Learn more about Art.Write.Now.Tour
Exhibition Schedule
Art.Write.Now.Tour
November 1, 2016–January 8, 2017
A+rt Journeys
March 31–October 23, 2016
Scholastic Gold Key Exhibition
February 17–March 27, 2016
Glassell-on-the-Go
January 22–February 7, 2016
Learning Skills for Life through Art
July 3, 2015–January 18, 2016
Art at the Heart of Learning
January 17–June 28, 2015
Spirited Impressions
July 5, 2014–January 11, 2015
My Public Self
January 18–June 29, 2014
The Learning Through Art program at the Museum of Fine Arts, Houston, receives generous funding from the Kinder Foundation and NORDSTROM.
The Learning Through Art curriculum website is made possible in part by a grant from the Institute of Museum and Library Services.
The MFAH Education Center receives generous funding from the Kinder Foundation.
All Learning and Interpretation programs at the Museum of Fine Arts, Houston, receive endowment income from funds provided by the Louise Jarrett Moran Bequest; Caroline Wiess Law; the William Randolph Hearst Foundation; The National Endowment for the Humanities; the Fondren Foundation; BMC Software, Inc.; the Wallace Foundation; the Neal Myers and Ken Black Children's Art Fund; the Favrot Fund; and Gifts in honor of Beth Schneider.