ICAA Documents Project
ICAA Documents Project
A Digital Archive and Companion Book Series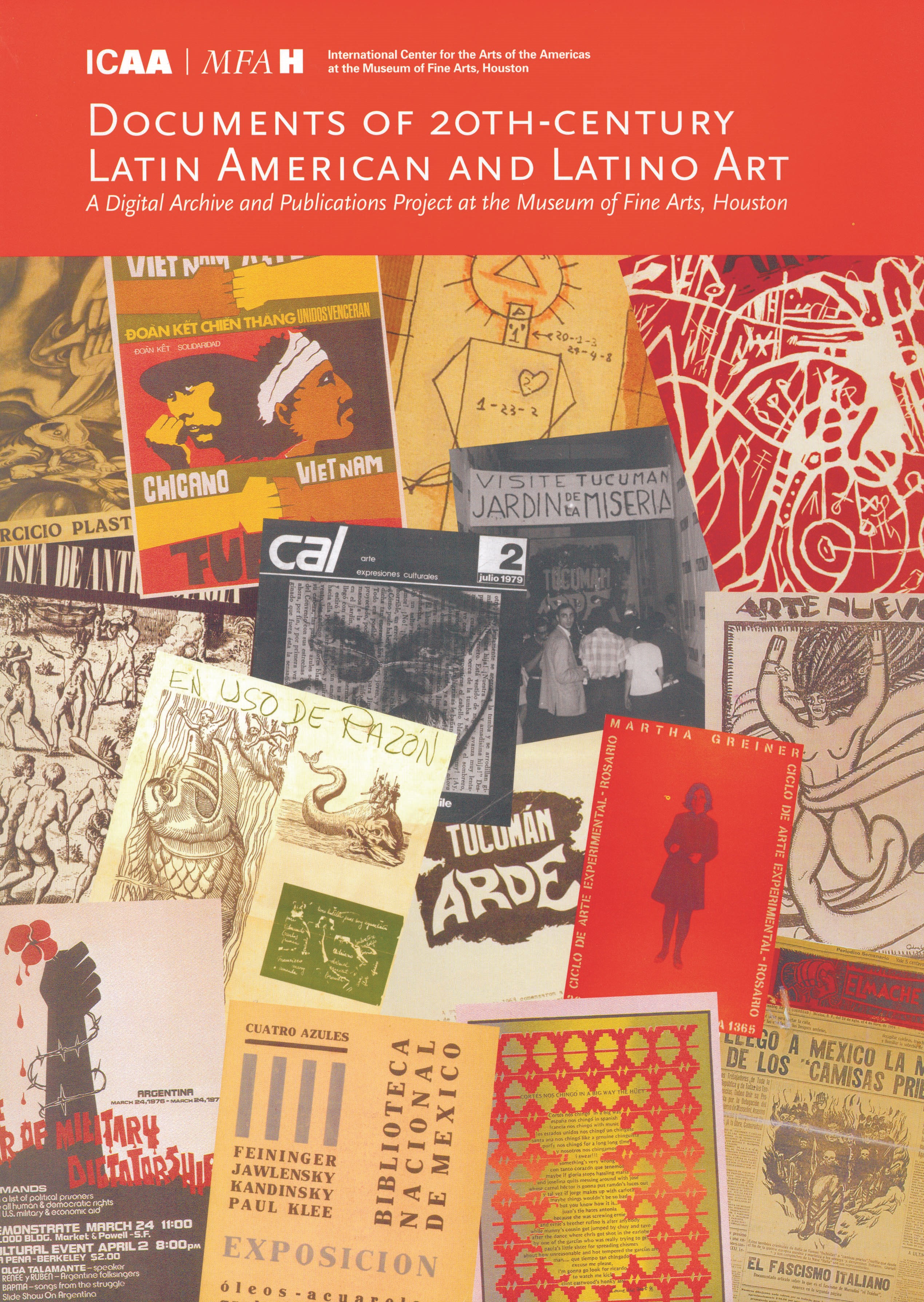 The launch of the ICAA's cornerstone initiatives—Documents of 20th-Century Latin American and Latino Art and Critical Documents of 20th-Century Latin American and Latino Art—in 2012 is the result of a decade-long, multimillion-dollar initiative to identify and retrieve thousands of primary and critical texts (including manifestos, newspaper articles, correspondence, artists' production sketches and notes, lectures, and other unpublished manuscripts) by notable Latin American and Latino artists, critics, curators, and others who have played an important role in the development of the art produced along this cultural axis. The texts in this digital archive and companion publications series have been catalogued, digitized, and entered into a web-based archive to create an intellectual bridge between more than 20 countries north and south of the Rio Grande. The MFAH provides access to the archive free of charge. In addition, the publications series makes much of this material available in English for the first time.
Significance of the Project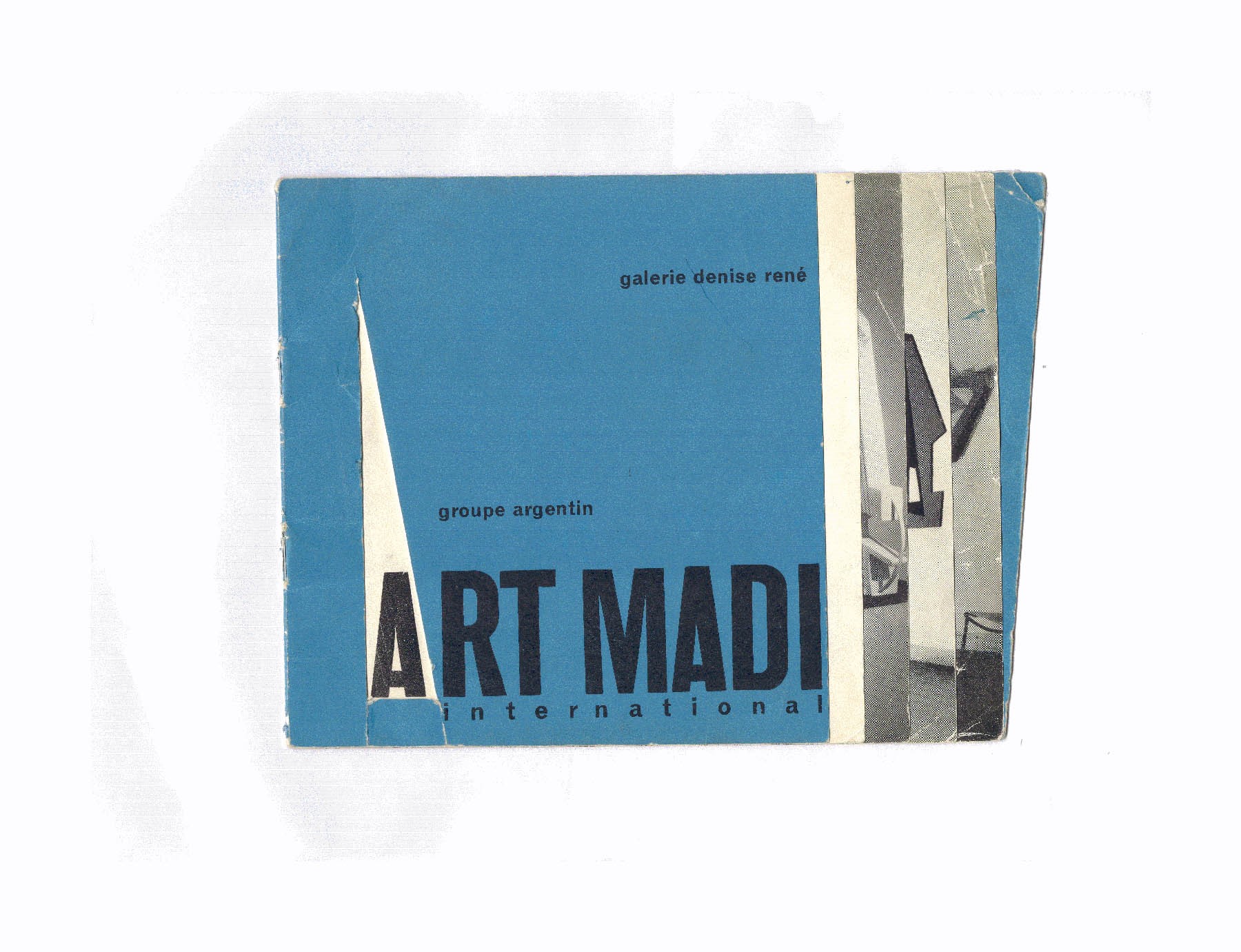 Both the digital archive and the book series serve as an information superhighway, enabling research and publishing in the field of Latin American and Latino art by giving access to documents that have traditionally been difficult to find. The project also ensures that documents from countries with complex political and economic situations are recognized and equally admitted into the field, preventing them from being irretrievably lost. By giving scholars and students access to these documents, both online and through the accompanying book anthologies, the Documents Project addresses the lag in the field of Latin American art history, research, and teaching. The monumental, long-term impact facilitates the pursuit of new knowledge in the field and establishes a legitimate area of scholarship in U.S. universities. Moreover, the project provides essential documentation for a comparative history of Latin American and Latino art.
Partner Institutions and Research Teams
In order to recover the thousands of critical and primary-source materials, which constitute the digital archive's virtual holdings, the ICAA organized 10 research teams in the United States and Latin America. These teams operated under the umbrella of partner institutions in each country or community. Comprised of universities, museums, cultural foundations, and independent research centers, the ICAA's partners have each combed through local archives and repositories to identify, scan, and catalogue the primary-source and critical documents they have recovered. Additionally, representatives from each of the partnering teams continue to serve well past the Recovery Phase through their involvement in the Documents Project's 12-member steering committee. Research Partners include: Fundación Espigas (Buenos Aires, Argentina); Fundacão de Amparo a Pesquisa do Estado de São Paulo (FAPESP) (São Paulo, Brazil); Seminario de Investigación de Historia del Arte, Universidad de Playa Ancha (Valparaiso, Chile); Universidad de los Andes (Bogotá, Colombia); CURARE, espacio crítico para las artes(Mexico City); Museo de Arte de Lima (Lima, Peru); UCLA Chicano Studies Research Center (Los Angeles); Institute for Latino Studies, University of Notre Dame (South Bend, Indiana); and Fundación Mercantil (Caracas, Venezuela).
Book Series: "Critical Documents of 20th-Century Latin American and Latino Art"
Critical Documents of 20th-Century Latin American and Latino Art series comprises 13 volumes of fully annotated book anthologies that accompany, and feature selections from, the Documents Project's digital archive. No editorial venture of this scope currently exists or has ever been attempted in this field. The books focus on thematic (rather than chronological) compilations, allowing readers to compare and contrast artists from different countries along with approaches to aesthetics, social issues, and cultural tendencies. Additionally, the selected documents are cross-referenced with their corresponding records in the digital archive, enabling readers to retrieve full-text facsimiles in the original language. The series is copublished by the MFAH and Yale University Press. For information on purchasing the first volume in the series, Resisting Categories: Latin American and/or Latino? contact the MFA Shop.
Thank You
The International Center for the Arts of the Americas has received generous funding from:
The Getty Foundation
The Wallace Foundation
The Bruce T. Halle Family Foundation
The Wortham Foundation, Inc.
The Ford Foundation
The National Endowment for the Humanities
The Henry Luce Foundation, Inc.
The National Endowment for the Arts
The Rockefeller Foundation
The Andy Warhol Foundation
Olive McCollum Jenney
Colección Patricia Phelps de Cisneros
Paulina Zamora de Otero
Deutsche Bank Americas Foundation
Norton Rose Fulbright
AEI Energy
Mr. José Luis Barragán
Graeme Briggs
Leslie and Brad Bucher
Betty Duker
Alfred C. Glassell, III
Ms. Gwen Goffe
Linda and George Kelly
Nicholas Pardon / Sammy Sayago
The Carl and Marilynn Thoma Art Foundation
Gary Tinterow and Christopher Gardner
The TransArt Foundation
Eloisa Haudenschild
Juan Carlos Verme
In This Section