FAQs
FAQs
Who may use the Hirsch Library?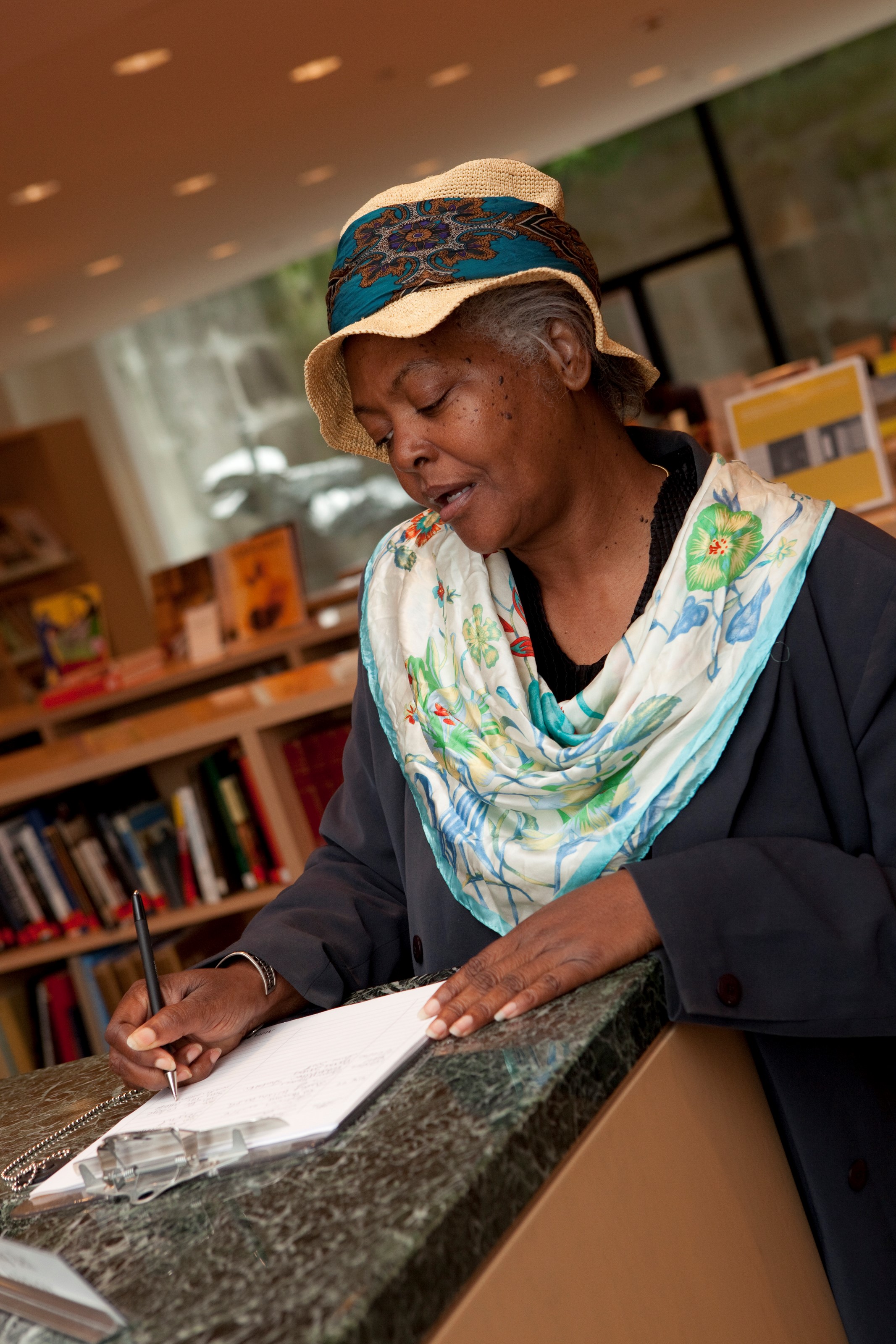 As a community resource, the Hirsch Library is open to all individuals interested in researching and learning about art. While museum staff, docents, volunteers, and interns primarily use the Hirsch Library, other patrons interested in the visual arts include MFAH members and visitors, outside scholars, students, and appraisers.
Do I have to pay an admission fee to use the Hirsch Library?
Visiting the Hirsch Library is always free.
What's the difference between Hirsch Library & Powell Library?
The Hirsch Library maintains the core research collection that complements the MFAH art collections, which cover ancient to contemporary art.
The Kitty King Powell Library maintains library materials relating to the Bayou Bend Collection and Gardens, which showcases the history of American decorative arts from 1620 to 1870.
How do I find out more information about a work of art I own?
The Museum of Modern Art (MoMA) provides some helpful guidance: Art Research FAQ
How do I have a work of art appraised or conserved?
Art Appraisals
Museum personnel do not appraise works of art or recommend individual appraisers because of a potential conflict of interest. However, to locate an appraiser that matches your needs, call or visit the websites of the following professional associations:
ASA American Society of Appraisers
ISA International Society of Appraisers
While an initial discussion may be complimentary, appraisers charge for their services. Consider researching similar objects before hiring an appraiser. For your use, the Hirsch Library subscribes to auction databases that indicate current market values. In addition, contact the reference desk for help with your research.
Personal art objects are not allowed in the museum or the library. However, you may bring photographs, sketches, or other documentation to aid your research.
Local Branches of Auction Houses include:
Morton Auctioneers & Appraisers
Simpson Galleries, Auctioneers of Fine Art & Antiques

Art Conservation
The procedure for selecting professionals to preserve, conserve, or restore objects of art is similar to that of choosing an appraiser. Members of the Hirsch Library staff recommend contacting or visiting the website of the following professional association:
AIC American Institute for Conservation of Historic & Artistic Works
How do I find out more about a work of art in the MFAH?
The Art and News sections of the website feature highlights of the MFAH art collections and exhibitions. Click on individual images for more information. Research Guides provide additional information on some of our most popular works of art, in addition to art research tips.
Since the Hirsch Library supports scholarship related to the MFAH art collections, the library staff provides access to library materials, including the museum's publications found in the Library Catalog along with subscription databases for research use within the library itself. For assistance with your research, contact the reference desk.
How do I find out if a specific work of art is on view?
Contact the reference desk by e-mail, by phone, or in person, and a member of the library staff will tell you which building and gallery you can view the work of art.
Do you provide Wi-Fi?
Yes, the Hirsch Library reading room accommodates wireless access.
What electronic resources do you offer?
In addition to the Library Catalog for locating books, exhibition catalogs, museum publications, periodicals, artist files, DVDs, and more, the Hirsch Library also provides a broad range of Online Resources devoted to the visual arts. Library staff are available to provide introductory guidance for these resources.
May I check out library materials?
The Hirsch Library is a non-circulating library. However, research materials are available for consultation in the library's reading room, which is open 37 hours per week. Photocopying is available for most materials.
For patrons who want to check out library materials, we suggest the Houston Public Library or the Harris County Public Library.
May I place library materials on hold?
Yes, a hold shelf for library materials is available for your use.
What does the notation: "In use: Request at desk" mean in your Library Catalog?
While the Hirsch Library is not a circulating library, the Museum's staff, especially those from the curatorial, conservation, and education departments, use library materials on the Museum campus. Please ask for assistance at the reference desk should you care to consult materials with this notation.
May I make photocopies from your library materials?
Yes, you may make photocopies from most of the items in the collection. The photocopier makes both color and black-and-white copies in three sizes: 8½ by 11", 8½ x 14", and 11 x 17".
For your convenience, a self-serve photocopier is available at a cost of 25¢ for each black-and-white copy, including double-sided copies, and $1 for each color copy. Only cash or check payments are accepted.
Researchers must observe copyright laws when making and using copies.
How do I pay for photocopies and computer printouts?
Only payment by cash or check is accepted for photocopies and computer printouts. Each black-and-white photocopy, including double-sided copies, costs 25¢, and each color copy costs $1. Each black-and-white computer printout costs 10¢.
May I take photographs of portions of your library materials?
Yes, you may photograph portions of most materials. However, flash photography is prohibited.
Researchers must observe copyright laws when making reproductions.