The Museum of Fine Arts, Houston, Presents "The Obama Portraits Tour" Spring 2022
---
Featuring the acclaimed portraits by Kehinde Wiley and Amy Sherald
HOUSTON—DECEMBER 17, 2021—This spring, the Museum of Fine Arts, Houston, will host the Smithsonian's National Portrait Gallery tour of portraits of President Barack Obama and Mrs. Michelle Obama by artists Kehinde Wiley and Amy Sherald. The acclaimed portraits will be on view from April 3 through May 30, 2022.
"Not only do these iconic portraits feature history-making subjects but they were created by groundbreaking artists," said Gary Tinterow, Director and Margaret Alkek Williams Chair, the Museum of Fine Arts, Houston. "The MFAH is excited to provide our visitors the opportunity to experience the power and beauty of these celebrated works in our museum."
The paintings were commissioned by the National Portrait Gallery and unveiled Feb. 12, 2018, in the presence of the Obamas and the artists. Wiley and Sherald are the first African American artists to have been selected for the Portrait Gallery's official portraits of a President or First Lady. The two artists worked independently from one another; however, in painting these two portraits Wiley and Sherald effectively re-envisioned the centuries-long tradition of representing political leaders. Before photography, painted portraits often served as the primary image of a U.S. president. Today, our presidents and first ladies are constantly in the spotlight and both formal and informal photographs of these subjects are ubiquitous throughout mass and popular media.
The two paintings present a striking contrast to the formality of earlier presidential portraits and images of first ladies. Both artists worked in close consultation with their sitters and used photographs as working tools as they planned their compositions. Wiley placed a seated President Obama—gazing forward to capture the viewer's attention—against a backdrop of flowers with special significance in the life of the President and his family. Included are chrysanthemums as the official flower of Chicago, jasmine which pays homage to the sitter's birthplace and upbringing in Hawaii, and purple African lilies which are native to Kenya. Sherald depicted the former First Lady against a light-blue background in a contemplative pose. Her dress by Milly designer Michelle Smith carries meaning as well, referring to both the modernist traditions of abstract art and the traditional patterned quilts of Gee's Bend.
Through the presentation of these now-iconic works by Wiley and Sherald, the exhibition contemplates how portraiture has given visual form to ideas of power, identity, status, and legacy throughout history.
Publication
The tour is accompanied by The Obama Portraits, co-published by the National Portrait Gallery and Princeton University Press.
Organization & Funding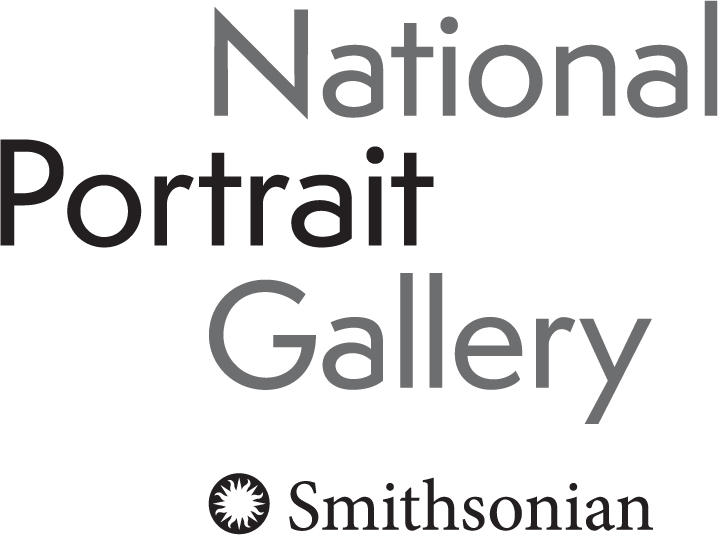 This tour has been organized by the Smithsonian's National Portrait Gallery, Washington, D.C. Support for the national tour has been generously provided by Bank of America.
Generous support provided by:
Susan and Fayez Sarofim
H-E-B
Tony Chase and Dina al Sowayel
Joyce Z. Greenberg
Ellen S. Susman
Jay Jones and Terry Wayne Jones
Merinda Watkins-Martin and Reginald Martin
Reginald and Paula DesRoches; Al and Kim Odom; and Barron and Lisa Wallace
About the Museum of Fine Arts, Houston
Established in 1900, the Museum of Fine Arts, Houston, is among the 10 largest art museums in the United States, with an encyclopedic collection of nearly 70,000 works dating from antiquity to the present. The Museum's Susan and Fayez S. Sarofim main campus comprises the Audrey Jones Beck Building, designed by Rafael Moneo and opened in 2000; the Caroline Wiess Law Building, originally designed by William Ward Watkin, with extensions by Ludwig Mies van der Rohe completed in 1958 and 1974; the Lillie and Hugh Roy Cullen Sculpture Garden, designed by Isamu Noguchi and opened in 1986; the Glassell School of Art, designed by Steven Holl Architects and opened in 2018; The Brown Foundation, Inc. Plaza, designed by Deborah Nevins & Associates and opened in 2018; and the Nancy and Rich Kinder Building, also by Steven Holl Architects, opened in 2020 Additional spaces include a repertory cinema, two libraries, public archives, and facilities for conservation and storage. Nearby, two house museums—Bayou Bend Collection and Gardens, and Rienzi—present American and European decorative arts. The MFAH is also home to the International Center for the Arts of the Americas (ICAA), a leading research institute for 20th-century Latin American and Latino art. mfah.org
National Portrait Gallery
The Smithsonian's National Portrait Gallery tells the multifaceted story of the United States through the individuals who have shaped American culture. Spanning the visual arts, performing arts and new media, the Portrait Gallery portrays poets and presidents, visionaries and villains, actors and activists whose lives tell the nation's story. The National Portrait Gallery is located at Eighth and G streets N.W., Washington, D.C. It is open Wednesday to Sunday, 11:30 a.m.–7 p.m. Visitors enter and exit through the G Street entrance. Smithsonian Information: (202) 633.1000. Connect with the museum at npg.si.edu, Facebook; Instagram; Twitter and YouTube.
Media Contact
Melanie Fahey, Senior Publicist
mfahey@mfah.org | 713.800.5345