The Museum of Fine Arts, Houston, Presents "Hockney-Van Gogh: The Joy of Nature" in February 2021
---
Houston presentation of the Van Gogh Museum exhibition marks the first time the two painters will be paired in an American museum exhibition
HOUSTON—January 7, 2021—This spring, the Museum of Fine Arts, Houston, will examine the common ground between David Hockney (English, born 1937) and Vincent van Gogh (Dutch, 1853–1890) in Hockney-Van Gogh: The Joy of Nature. The exhibition reveals Van Gogh's unmistakable influence on Hockney's work through a collection of 57 carefully selected landscape paintings and drawings by the two artists. Inaugurated in 2019 by the Van Gogh Museum in Amsterdam, Hockney-Van Gogh: The Joy of Nature will be on view in Houston—the only U.S. venue—from February 21 through June 20.
"This exhibition offers visitors an extraordinary opportunity to see these two visionary artists side-by-side," said Gary Tinterow, MFAH Director, the Margaret Alkek Williams Chair. "We are delighted to collaborate with David Hockney and the Van Gogh Museum to bring these exceptional works to our audience in Houston."
"Hockney once asked, 'How can you be bored with nature?' In this exhibition, we discover both artists' profound love of nature expressed through brilliant color and the capacity to see the world with fresh eyes," said Ann Dumas, consulting curator of European art for the MFAH.
Exhibition Overview
Although separated in time and space, David Hockney and Vincent van Gogh are united by a shared fascination with nature, bold use of color, and experimentation with perspective—each crafting a painterly world that is utterly individual and true to himself, yet offers immense universal appeal. Hockney-Van Gogh: The Joy of Nature brings together 47 of Hockney's vibrant works—ranging from intimate sketchbook studies to monumental paintings, as well as his experimental videos and iPad drawings—alongside 10 carefully chosen paintings and drawings by Van Gogh.
The central Hockney works selected for this exhibition were painted in the 2000s in Yorkshire Wolds, in northeastern England, where Hockney returned after almost 40 years in Los Angeles to visit his ailing mother and a terminally ill friend. There, he executed landscapes en plein air, revealing through observations of the changing seasons how light, space, and nature are constantly in flux. These imposing works offer vivid insight into Hockey's love of nature and expose clear links to Van Gogh's landscapes, such as Field with Irises near Arles (1888) and Path in the Garden of the Asylum (1890). "I've always found the world quite beautiful—and that's an important thing I share with Van Gogh," Hockney has noted. "We both really enjoy looking at the world."
Publication
The illustrated catalogue Hockney-Van Gogh: The Joy of Nature by Hans den Hartog Jager, published by Thames & Hudson, accompanies the exhibition.
Organization & Funding
This exhibition is organized by the Museum of Fine Arts, Houston, in partnership with the Van Gogh Museum, Amsterdam, and in collaboration with David Hockney.
This exhibition is supported by an indemnity from the Federal Council on the Arts and the Humanities.
Leading support provided by:


Generous funding provided by:
M.D. Anderson Foundation
Carol and Mike Linn
Ann G. Trammell
This program is supported as part of the Dutch Culture USA program by the Consulate General of the Netherlands in New York.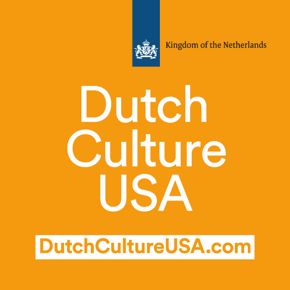 Official Promotional Partner:


The Museum of Fine Arts, Houston, is funded in part by the City of Houston through Houston Arts Alliance.


About the Museum of Fine Arts, Houston
Established in 1900, the Museum of Fine Arts, Houston, is among the 10 largest art museums in the United States, with an encyclopedic collection of nearly 70,000 works dating from antiquity to the present. The Museum's Susan and Fayez S. Sarofim main campus comprises the Nancy and Rich Kinder Building, designed by Steven Holl Architects and opened in 2020; the Audrey Jones Beck Building, designed by Rafael Moneo and opened in 2000; the Caroline Wiess Law Building, originally designed by William Ward Watkin, with extensions by Ludwig Mies van der Rohe completed in 1958 and 1974; the Lillie and Hugh Roy Cullen Sculpture Garden, designed by Isamu Noguchi and opened in 1986; the Glassell School of Art, designed by Steven Holl Architects and opened in 2018; and The Brown Foundation, Inc. Plaza, designed by Deborah Nevins & Associates and opened in 2018. Additional spaces include a repertory cinema, two libraries, public archives, and facilities for conservation and storage. Nearby, two house museums—Bayou Bend Collection and Gardens, and Rienzi—present American and European decorative arts. The MFAH is also home to the International Center for the Arts of the Americas (ICAA), a leading research institute for 20th-century Latin American and Latino art. mfah.org
Media Contact
Katie Jernigan, senior publicist
kjernigan@mfah.org | 713.639.7516