Movies Houstonians Love
Movies Houstonians Love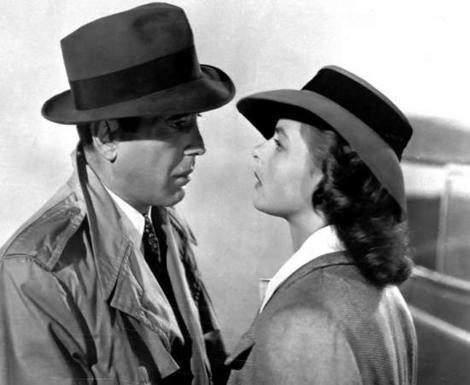 This annual film series invites notable Houstonians from different walks of life to present a favorite film. An initiative of the MFAH film committee, Movies Houstonians Love has two primary goals: to provide speakers with the opportunity to show another side of themselves, and to introduce new audiences to the year-round film programming offered in the Museum's Brown Auditorium Theater.
Over the years, presenters have included luminaries such as ballet star Lauren Anderson; rapper Bun B; former first lady Barbara Bush; restaurateur Bryan Caswell; heart surgeon Denton Cooley; sports stars Cynthia Cooper, Larry Dierker, and Clyde Drexler; fashion designer Chloe Dao; mayors Bob Lanier, Annise Parker, and Bill White; radio host John Lienhard; and filmmaker Richard Linklater.
Movies Houstonians Love is generously underwritten by Gensler.
Films & Presenters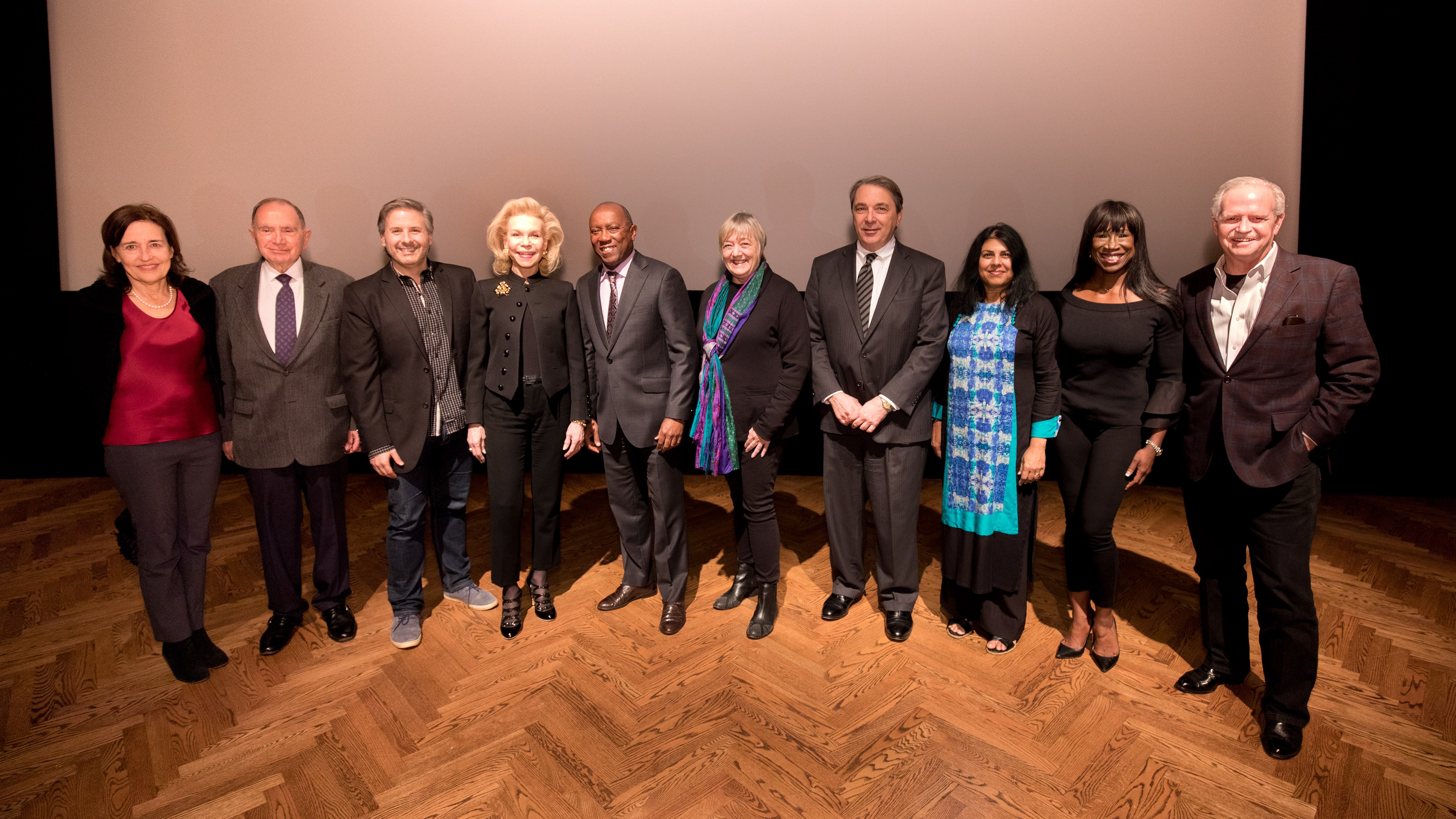 Season 13 (2017–2018)
September 25 | The Dinner Game | Houston Grand Opera artistic and music director Patrick Summers
December 2 | Mahogany | Houston Chronicle fashion & beauty editor Joy Sewing
More to come this season! Stay tuned for updates.
Season 12 (2016–2017)
September 27 │ From Here to Eternity │ MFAH Chairman of the Board Richard D. Kinder
October 9 │The Jewel Box │ Author Chitra Divakaruni
October 24 │Anchorman: The Legend of Ron Burgundy │ Singer Kam Franklin
March 13 | A Raisin in the Sun | Mayor Sylvester Turner
Season 11 (2015–2016)
September 28 | The In-Laws | Houston Chronicle columnist Ken Hoffman
October 26 | The Loved One | Architect Jim Furr
November 23 | True Stories | Señorita Cinema founder Stephanie Saint Sanchez
February 1 | Funny Bones | Author and UH professor Mat Johnson
March 7 | Hedwig and the Angry Inch | Author and former Houston poet laureate Gwendolyn Zepeda
Season 10 (2014–2015)
October 6 | Je vous aime | MFAH film committee cochair Michael Zilkha
November 3 | Cabaret | MFAH director Gary Tinterow
December 1 | It's a Wonderful Life | Catastrophic Theater associate director Tamarie Cooper
January 27 | Contact | Heart surgeon Dr. Billy Cohn
March 2 | Being There | Musician Robert Earl Keen
March 30 | Black Narcissus | Artist Carl Palazzolo
April 26 | Babe | Hip-hop artist Willie D

Season 9 (2013–2014)
October 14 | Muscle Shoals | MFAH film committee member and Ultimate Film Buff Mark Wawro
October 28 | Fitzcarraldo | Former MFAH associate director Gwen Goffe
November 25 | Lola Montès | CAMH director Bill Arning
January 27 | Bagdad Café | FotoFest founders Wendy Watriss and Fred Baldwin
March 31 | Rushmore | Houston Chronicle's Kyrie O'Connor
April 28 | Hands on a Hardbody | Author Nick Flynn
Season 8 (2012–2013)
September 24 | Braveheart | Houston Rockets star Clyde Drexler
November 26 | Moneyball | Houston Astros managers Jeff Luhnow and Bo Porter
February 5 | The Umbrellas of Cherbourg | Philanthropist Anne Chao
April 1 | Laura | MFAH film committee founding chair Lynn Wyatt
April 21 | Citizen Kane | The Baker Institute's Edward Djerejian
May 6 | Orpheus | Houston Symphony's Hans Graf
Season 7 (2011–2012)
October 2 | Kind Hearts and Coronets | Gallerist Meredith Long
October 24 | Bill Cunningham New York | Fashion designer Alexandra Knight
November 7 | Wings of Desire | Southwest Alternate Media Project's Mary Lampe
January 30 | Aftershock | Rice University's Y. Ping Sun
February 20 | Live and Become | The Menil Collection director Josef Helfenstein
Season 6 (2010–2011)
September 28 | The Wizard of Oz | Mayor Annise Parker
October 26 | The Big Lebowski | Restaurateur Bryan Caswell
January 31 | The Lives of Others | Author Justin Cronin
March 1 | Mildred Pierce | HoustonPBS's Ernie Manouse
March 18 | Nothing but a Man | Project Row Houses' Rick Lowe
April 26 | Mr. Smith Goes to Washington | Civic leader Ellen Cohen
Season 5 "Meals on Reels" (2009–2010)
September 21 | Guess Who's Coming to Dinner? | Restaurateur Marcus Davis
October 26 | Tortilla Soup | Restaurateur Irma Galvan
November 30 | Big Night | Restaurateur Michael Kramer
January 5 | Mostly Martha | Restaurateur Anita Jaisinghani
January 25 | La grande bouffe | Restaurateur Scott Tycer
February 22 | Who Is Killing the Great Chefs of Europe? | Restaurant owner Robert Del Grande
March 29 | Super Size Me | Restaurateur Armando Palacios
April 26 | Babette's Feast | Restaurateur Charles Clark
May 10 | Food, Inc. | Restaurateur Monica Pope
Season 4 (2008–2009)
October 27 | Reds | Politician Sissy Farenthold
November 11 | Andrei Roublev | Gallerist Fredericka Hunter
January 26 | Mr. and Mrs. Iyer | University of Houston president Renu Khator
February 23 | Kingdom of Heaven | Anadarko Petroleum CEO Jim Hackett
March 30 | A Man for All Seasons | Houston Grand Opera's Anthony Freud
April 13 | The Sound of Music | Amazing Race winners Joyce and Uchenna Agu
April 27 | For Whom the Bell Tolls | Former Mayor Bob Lanier
Season 3 (2007–2008)
September 24 | Gattaca | Educator Mike Feinberg
October 29 | Singin' in the Rain | Houston Ballet's Lauren Anderson
November 26 | No Highway in the Sky | NPR's John Lienhard
January 28 | Dead Poets Society | Fashion designer Chloe Dao
February 25 | Butch Cassidy and the Sundance Kid | Houston Chronicle columnist Leon Hale
April 28 | Tea with Mussolini | Philanthropist Joanne King Herring
Season 2 (2006–2007)
October 30 | Casablanca | Houston Astros star Larry Dierker
January 29 | Life Is Beautiful | Former first lady Barbara Bush
February 13 | Style Wars | Hip-hop artist Bun B
April 17 | Some Came Running | Filmmaker Richard Linklater
Season 1 (2005–2006)
October 24 | The Shawshank Redemption | Basketball star Cynthia Cooper
January 30 | The Last Picture Show | Mayor Bill White
February 13 | Catch-22 | Heart surgeon Denton Cooley
March 13 | Barbarella | Actress Annalee Jefferies