Jazz on Film
Launch your summer film season at the Museum! The ever-popular Jazz on Film series returns for its fifth edition with a range of feature films, documentaries, and more—all with jazz as either subject or score. Organized by guest curator Peter Lucas, this year's lineup features favorites from past editions (Elevator to the Gallows and Paris Blues); jazz-scored classics (I Want to Live! and Who's Crazy?); a tribute to the centennials of Thelonious Monk and Dizzy Gillespie; and the Houston premieres of new films illuminating the lives and music of John Coltrane and Frank Morgan. Explore the intersections of jazz and cinema throughout June with MFAH Films.
About the Guest Curator
Writer, filmmaker, and visual artist Peter Lucas has organized exhibitions, film series, and public programs in association with the MFAH, Contemporary Arts Museum Houston, Menil Collection, Seattle International Film Festival, Northwest Film Forum, and Experience Music Project.
Generous funding for this series is provided by Mrs. Lynn S. Wyatt; Susie and Sanford Criner; Mr. Richard Finger; Franci Neely; Nina and Michael Zilkha; Gulf Coast Entertainment; Gerry Aitken; and Sara Kellner.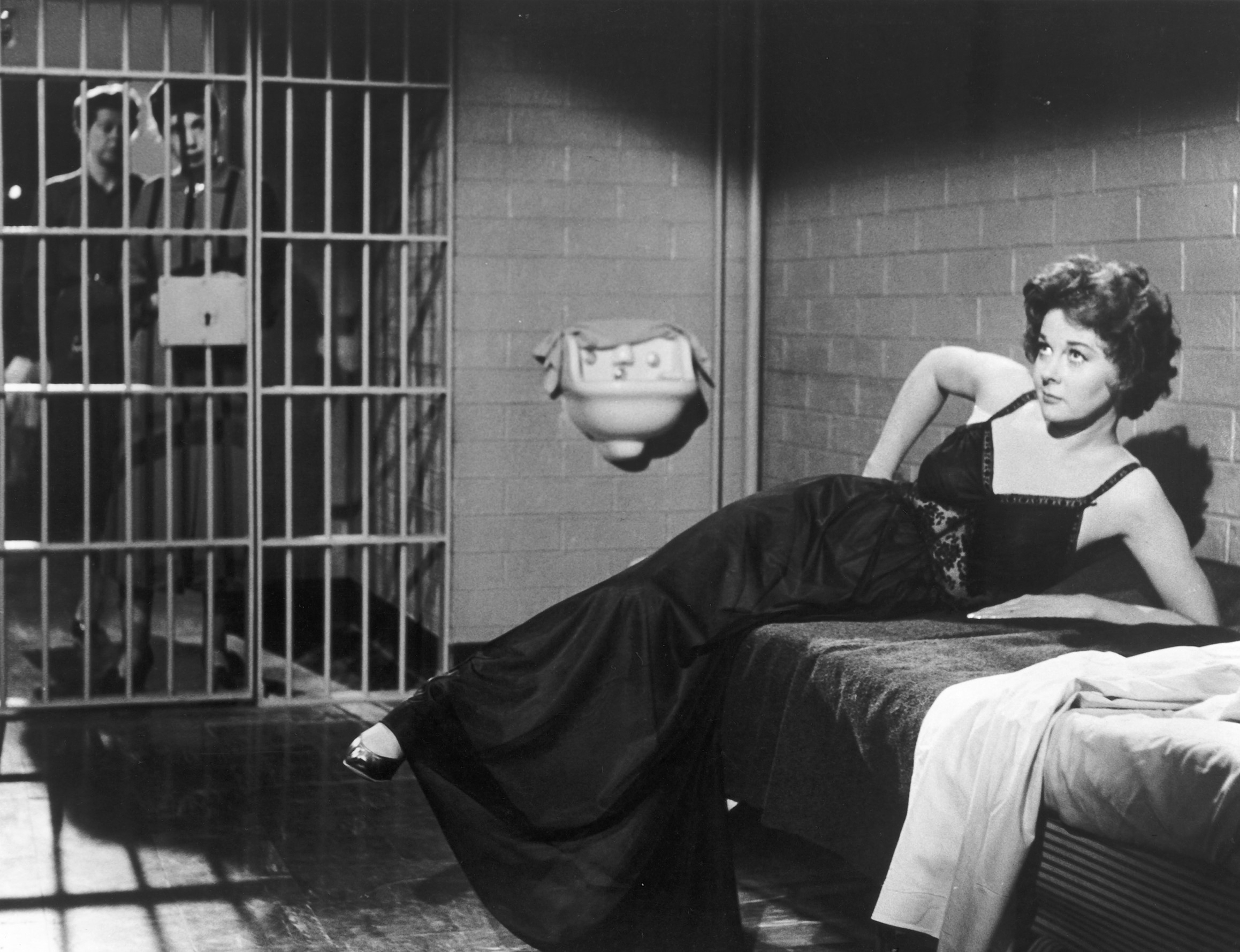 Showtimes
1958,
35mm
Robert Wise
Starring Susan Hayward in an Oscar-winner performance, I Want to Live! features a West Coast jazz score and scenes of live music by saxophonist Gerry Mulligan's jazz combo.
Showtimes
1988,
Digital
Charlotte Zwerin
Preceded by "Dizzy Gillespie" (Directed by Les Blank, USA, 1965, 22 min.) To celebrate the centennials of Thelonious Monk (1917–1982) and Dizzy Gillespie (1917–1993), MFAH Films presents a pair of cinematic portraits that capture the jazz giants in performance and candid footage from the 1960s.
Showtimes
2014,
Digital
N. C. Heikin
This documentary looks at the life of saxophonist Frank Morgan, who played with the likes of Billie Holiday and Charlie Parker; spent nearly 30 years in and out of penitentiaries; and performed in the famously talent-filled big band at San Quentin State Prison.
Showtimes
1958, French with English subtitles
Digital
Louis Malle
The directorial debut of French filmmaker Louis Malle, Elevator to the Gallows is a classic "Noir-meets-New Wave" thriller starring Jeanne Moreau and featuring a largely improvised musical score by jazz great Miles Davis.
Showtimes
1961,
35mm
Martin Ritt
Paris Blues stars Paul Newman and Sidney Poitier as American jazz musicians living in Paris. The arrival of Diahann Carroll and Joanne Woodward sparks romance and brings to the surface issues such as race, freedom, and art. But the real star here is the music, including an unforgettable performance by Louis Armstrong and an Oscar-nominated score by Duke Ellington and Billy Strayhorn.
Showtimes
1966,
Digital
Thomas White and Allan Zion
A long-lost, 1966 anarchic film, Who's Crazy? was recently rediscovered and restored. The loose, mercurial improvisations of the performances and camerawork are energized by the innovative score by Ornette Coleman.
2016,
Digital
John Scheinfeld
This inspiring new documentary celebrates the life, work, and lasting cultural impact of jazz artist John Coltrane. Chasing Trane follows the saxophonist's story from his childhood in the Jim Crow South to early music gigs; young marriage and fatherhood; struggles with drugs and alcohol; and, finally, to his great personal and artistic growth in the 1960s.
Past Events in This Series