Calendar Week of Sunday, July 25, 2021-Saturday, July 31, 2021
---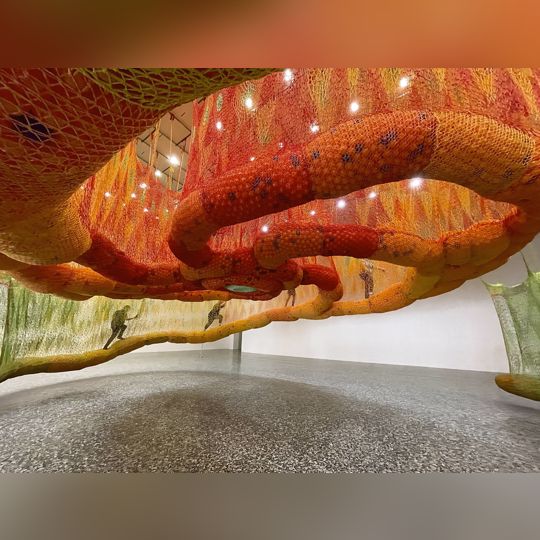 The Museum's summer series of grand-scale, immersive exhibitions continues. This major commission by renowned Brazilian artist Ernesto Neto transforms Cullinan Hall into a suspended walkway. Tickets …
25

Jul
Sun / 2021
Yuri Amor Perez, FiTMiX Communities

Meet up for "MFAH on the Move" with FitMix Communities, presented by MD Anderson Cancer Center.
26

Jul
Mon / 2021
Ernesto Neto, SunForceOceanLife (installation view), 2020, crocheted textile and plastic balls, the Museum of Fine Arts, Houston, Museum purchase funded by the Caroline Wiess Law Accessions Endowment Fund. © 2020 Ernesto Neto / photograph by Will Michels

SOLD OUT | MFAH members have exclusive Monday access to Ernesto Neto: SunForceOceanLife.