Follow the Path: Total Eclipse of the Arc June 29, 2020
---

Malcolm Daniel, curator of photography, answers a few questions about the unique exhibition Sarah Charlesworth: Arc of Total Eclipse, February 26, 1979.
What would you like visitors to know about the photographer?
Sarah Charlesworth (1947–2013) came of age artistically in the late 1960s and early 1970s as the rigorous and pristine objects of Minimalism gave way to the dematerialized art of Conceptualism. In the late 1970s and early 1980s—beginning with her series Modern History, which includes Arc of Total Eclipse—she rose to prominence alongside Richard Prince, Cindy Sherman, Laurie Simmons, and other artists of the "Pictures Generation." Charlesworth's Modern History series perfectly represents that pivot point, as she and others adopted Conceptual art's rule-based creative systems and banishment of the artist's hand. But at the same time, they once again embraced representation, exploring the way popular images both reflected and influenced modern life.
What inspired Arc of Total Eclipse?
Arc of Total Eclipse is one of about a dozen major works in Charlesworth's first important series, Modern History. She had worked as a commercial photographer for seven years, but this was her first artistic body of work. Each part of the series follows the same format: newspaper front pages, reproduced actual size with all but the masthead and photographs removed. Yet each has its own structure and internal logic. Some present the front page of a single newspaper over the course of a month; others trace the life of a single image around the world. Arc of Total Eclipse, February 26, 1979 presents the front pages of 29 newspapers with images of the previous day's solar eclipse from Portland, Oregon, to Thunder Bay, Ontario. The newspapers—mostly small-town journals—are drawn from locations along the path.
What do you hope people take away from the exhibition?
Charlesworth's work, particularly Modern History and Arc of Total Eclipse, prompts us to consider the many ways a single story can be told and the degree to which our understanding of events is conditioned by the images we see: how they are chosen, cropped, sized, and arranged.
► See Sarah Charlesworth: Arc of Total Eclipse, February 26, 1979 on the lower level of the Beck Building through November 29.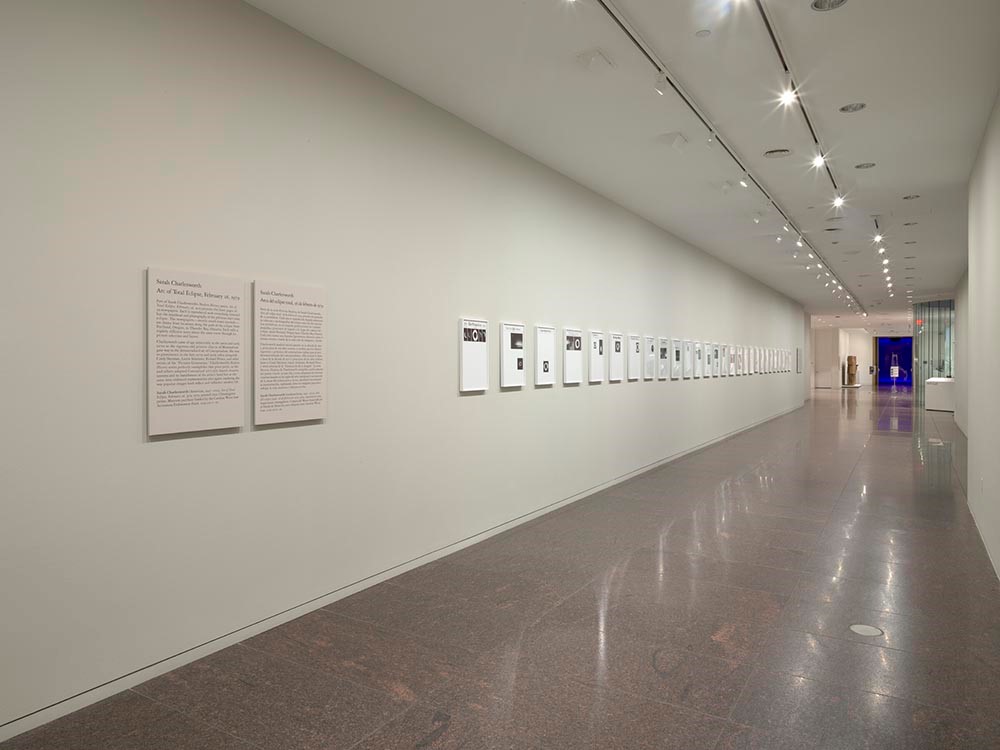 Recent Posts