The Perfect Family: John Waters's "Serial Mom" Meets the Art of "Always Greener" January 14, 2019
---
On Thursday, January 17, MFAH Films presents Serial Mom in conjunction with the exhibition Always Greener: Seeing and Seeking Suburbia—Selections from the Museum's Collection, on view through February 3.
Written and directed by iconic filmmaker John Waters, Serial Mom stars Kathleen Turner as Beverly Sutphin, a peppy housewife living in the Baltimore suburbs. Beverly has it all—beautiful home, doting dentist husband, two well-behaved teenagers—and is willing to do whatever it takes to maintain idyllic suburban order.

The American Dream
The film captures the complex and sometimes contradictory representations of American suburbia that we included in the current exhibition Always Greener. Popular culture has portrayed suburbia as the home of the American Dream, but also as a site of isolation, racial segregation, frustrated femininity, and compromised masculinity. The art in the exhibition speaks as much to the depiction of suburbia in pop culture as to suburbia itself.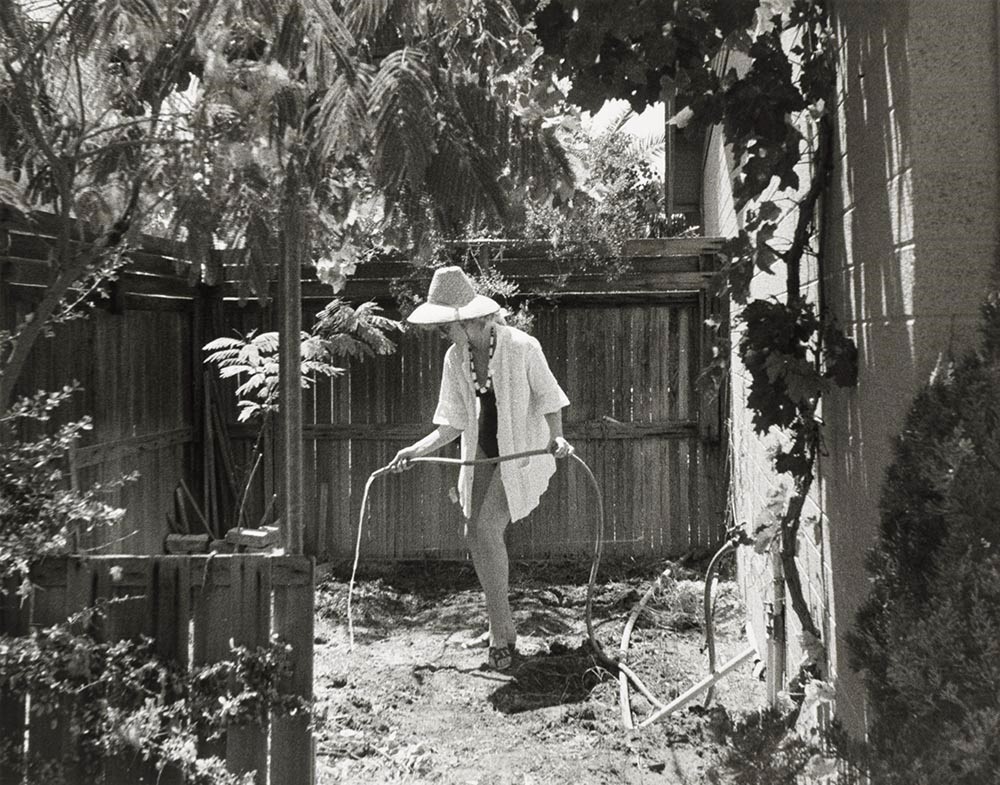 Cindy Sherman, Untitled Film Still, 1979
Suburban Sensibilities
When we discussed possible films to screen in conjunction with the exhibition, Serial Mom was everyone's first choice. Campy, outrageous, a little gory, but also somehow incredibly wholesome, the movie is perfectly aligned with the exhibition's sensibility.

Trenton Doyle Hancock, Flower Bed, 2001
Serial-Killer Mom
Serial Mom undoubtedly speaks to the ridiculous aspects of suburbia. You'll see the delightful downward spiral of a serial-killer mom, culminating with a courtroom scene. The jury is still out on whether Beverly goes free, but (spoiler alert!) her husband, played by Sam Waterston, does not act as her lawyer.
Join MFAH curatorial assistants Laura Minton and Marijana Rayl as they introduce "Serial Mom" on Thursday, January 17! "Always Greener" is on view in the Law Building, just outside Brown Auditorium Theater, through February 3.
Recent Posts