Tell Us a Story! The MFAH Story Booth Listens August 9, 2018
---
"What's one thing you'd never want to lose?" we asked. A few of the replies: "My mind," "Books," "The hope of seeing my son again."
We asked this question as a writing prompt during a free community day event in July 2018, for the fifth edition of the MFAH Story Booth—an experimental, pop-up program that encourages Houstonians to tell stories at the Museum. The stories we've captured are witty, moving, and a testament to the community we serve.
The Story Begins
The MFAH Story Booth project launched in December 2017 by asking people questions and recording their responses on video. Visitors can now share stories by responding to prompts in different ways: They may write their stories on cards we provide, share out loud with us and others, and, if they choose, make a video or audio recording. Prompts range from Museum-centric ("What's the most beautiful thing you've witnessed at the MFAH?") to playful ("What would happen if animals could talk?").
The Story Unfolds
After the success of the MFAH Story Booth on opening day at the Glassell School of Art in May, we began to work on a way to publicly share the stories we gathered—cue the MFAH Story Booth Tumblr. There, we post stories we've gathered during events. The Tumblr currently hosts a handful of cards that we loved, and that we hope will inspire the community to help us gather more stories.
The Story Continues
Scroll down for a few favorites!
On opening day for the Glassell School, we asked people to fill in the blank: "I am here today because . . ." This visitor shared a family connection:
"I am here today because my father worked as an electrician and I saw the place when it was nothing and now it's a beautiful building. The thing that spurs me to action is to make a change in the world to spread positivity."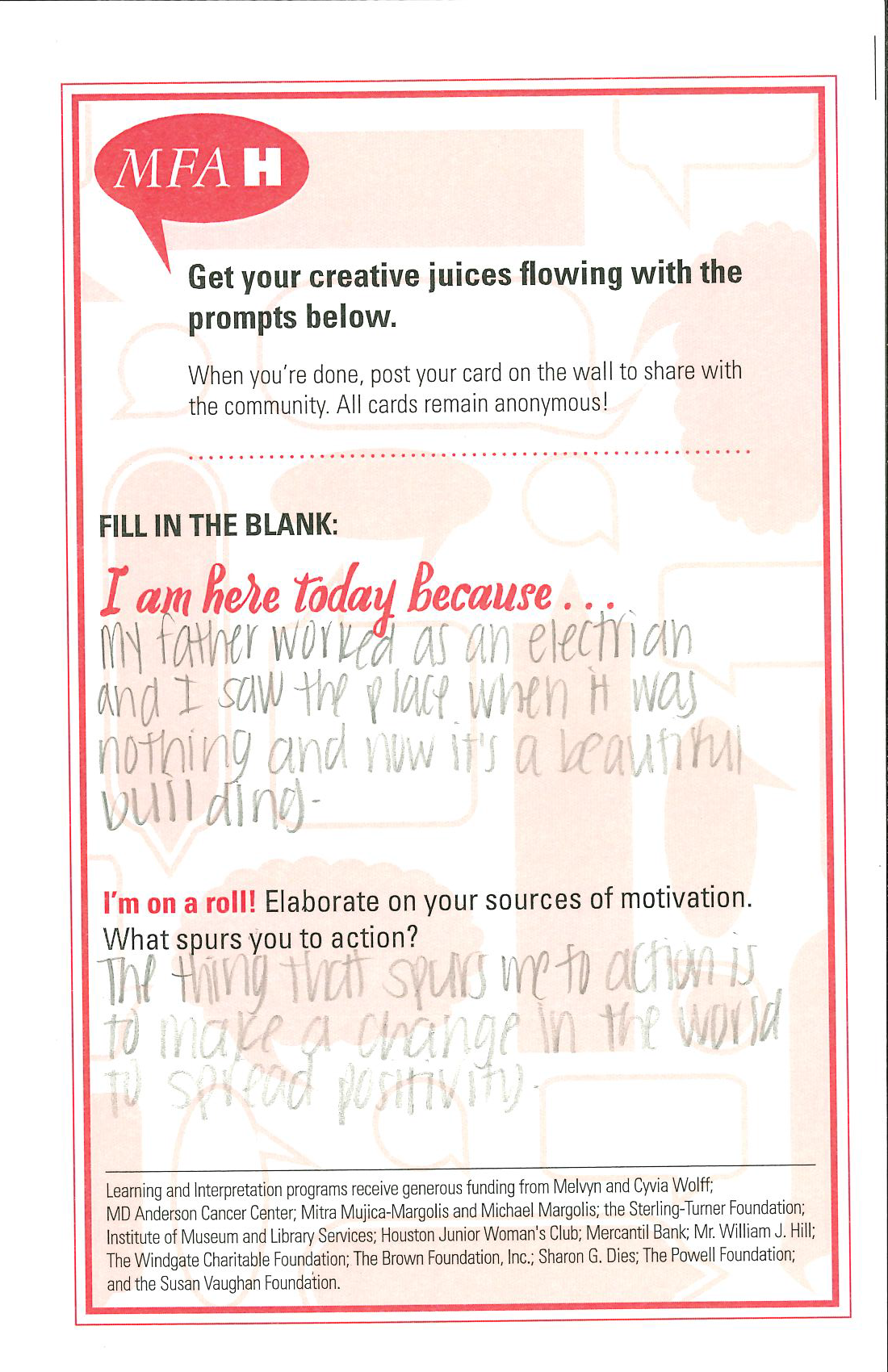 At the "Summer Art Explorers" family program in June, we asked the young (and the young at heart!) to tell us, "What would happen if animals could talk?" The many inventive responses included:
"I would know what my dog would say to me when he wants food: 'FOOD!!!'"
For "Art + Design Community Day" in July, we asked, "What's one thing you'd never want to lose? What does it mean to you?" Among the many heartfelt responses was this answer in Spanish, which, translated to English, reads:
"The hope and promise of one day seeing my son again, and after so much time and distance, he will always remain and live in my heart."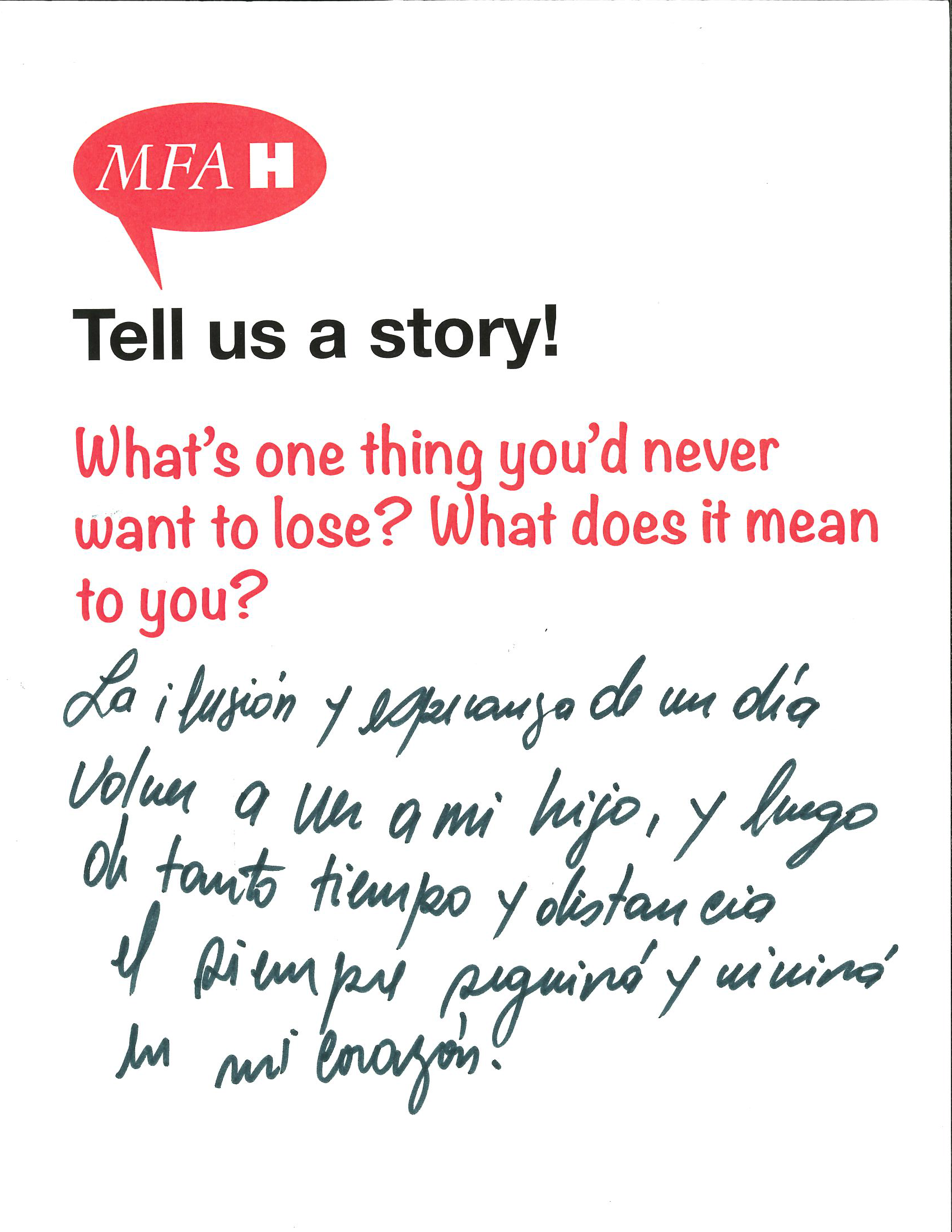 Take a look mfahstorybooth.tumblr.com to see the variety of stories MFAH visitors have shared. Check back often for new stories, and for announcements of new events where you can visit the MFAH Story Booth pop-up!