MFAH + YOU = A Dynamic Duo: Find Your Duo Here
---
Planning Your Visits
Choose your MFAH destinations and plan your visits!
At the expanded main campus, you'll find three gallery buildings, three colorful artist-designed tunnels, and new outdoor art installations. Unwind in the sculpture garden or on the plaza, browse in the MFA Shop, and discover what's on view at the Glassell School. See the latest safety protocols here.
Exhibitions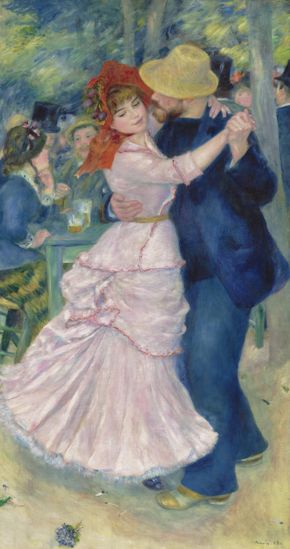 • Incomparable Impressionism from the Museum of Fine Arts, Boston
November 14–March 27
• Calder-Picasso
October 31–January 30
• Afro-Atlantic Histories
October 24–January 17
• Georgia O'Keeffe, Photographer
October 17–January 17
• New Light on Old Masters: European Art from Houston Collections, 1300–1700
October 2–January 23
Cafe Leonelli & Le Jardinier

Cafe Leonelli at MFAH
Enjoy traditional Italian cuisine in a friendly and relaxed environment. Located in the Nancy and Rich Kinder Building, Cafe Leonelli serves breakfast, lunch, and snacks every day.
Cafe Leonelli at Glassell School
This location of Cafe Leonelli is open Monday through Friday with a selection of coffees, focaccia, sweets, and more. Stop in to take a break, or pick up a treat when you're on the go.
Le Jardinier
French for "the gardener," Le Jardinier offers a refined culinary experience in the Nancy and Rich Kinder Building, with lunch and dinner service by reservation.
MFA Shop

Visit the MFA Shop for catalogues and other items related to your favorite exhibitions. You'll also find a unique selection of art-inspired gifts, prints, jewelry, apparel, home decor, stationery, toys, and more.
For additional information, and to order by phone, call 713.639.7360.

MFAH Films
Take in a movie on the big screen! MFAH Films presents the best in cinema year-round, from classic films to new releases.