Guided Tours: Colleges & Universities
Guided Tours: Colleges & Universities
Colleges and universities are invited to make the MFAH a part of their classroom with docent-guided and self-guided tours.
Guided visits last 60–90 minutes; groups may also schedule self-guided time in addition to the guided portion of their visit.
Guided visits are offered in English. If needed, please bring individuals that can assist with translation for bilingual or ESL students.
Minimum of 10 students; specific tour topics have a maximum number of students per tour.
For more information, contact tours@mfah.org or 713.639.7858.
Booking a tour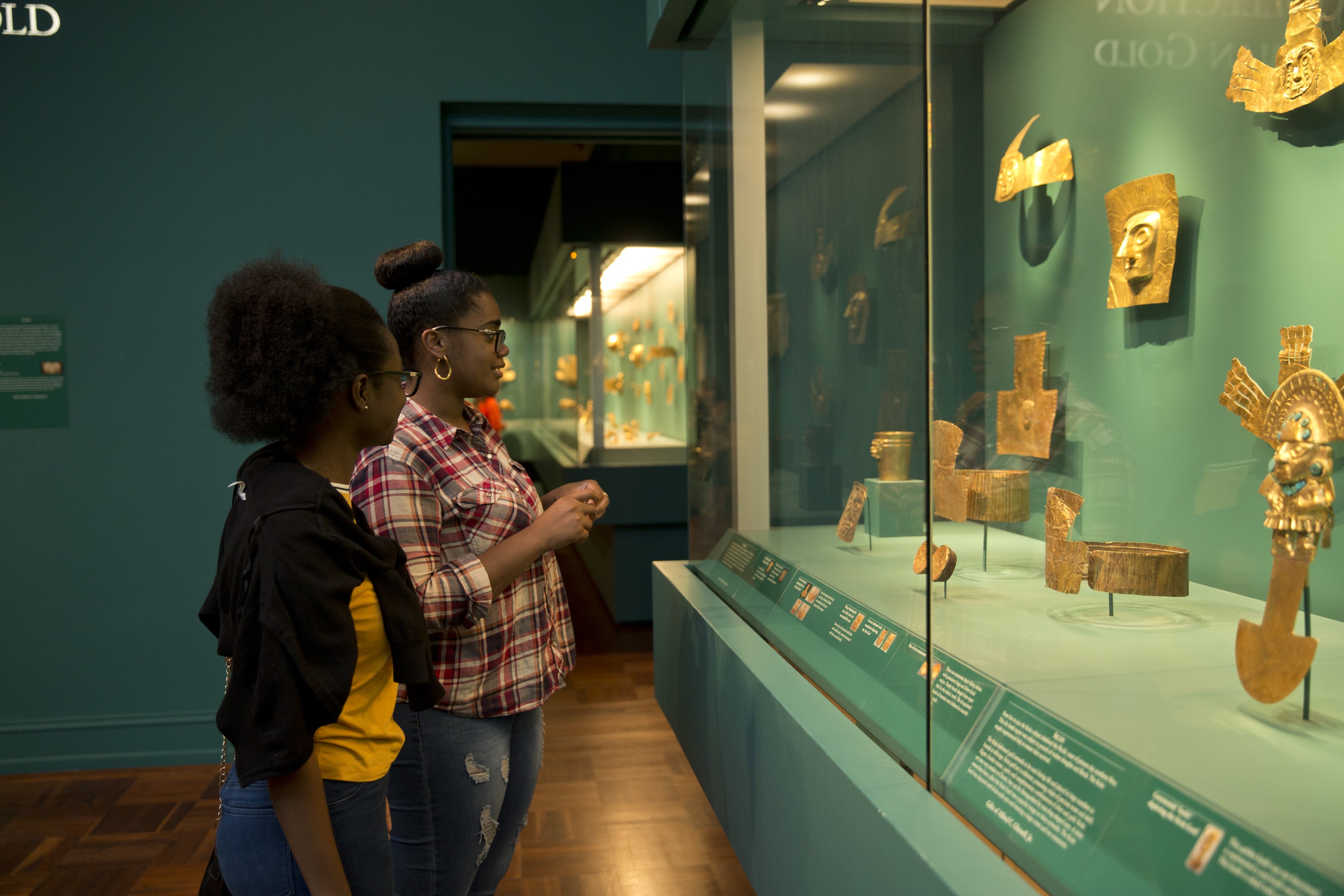 Choose a tour below and submit your tour request by completing the online guided school group tour request form. You may only request one tour option at a time. If there are additional tours you would like to schedule, please fill out this form again. For self-guided tours, complete the online self-guided school tour request form.

You may also submit your request by printing out the PDF version and sending to either tours@mfah.org or to the below mailing address (please allow 3–5 business days for USPS processing):
Attn: Docent and Tours Programs
Education Department, MFAH
P.O. Box 6826
Houston, TX 77265

You will receive an e-mail confirmation within five to 10 business days of the receipt of your submission. If none of your requested dates are available, you will be contacted by e-mail or phone.
Available tours
Please choose a guided tour from the following:
MFAH Highlights Discover the MFAH collections and see highlights from different time periods and cultures from around the world.
Exhibition Tours Exhibition tours encourage participants to look closely, to discuss observations, and to make connections between works of art. Find out more about tours of exhibitions.
Arts of Asia: Explore the MFAH collections of art from China, India, Japan, Korea, and Southeast Asia. Focus on objects from this area of the world and the panorama of Asian art and culture.
The Age of Impressionism: The Audrey Jones Beck Collection From the depiction of modern subjects to new methods of applying paint to canvas, discover what made the Impressionists and Post-Impressionists so extraordinary and how their legacy shaped the history of art.
American Painting and Sculpture Explore the ways artists have depicted the people, land, events, and values that have shaped the United States over three centuries.
Antiquities Use art to explore ancient civilizations. See objects from ancient Mediterranean cultures, such as Egypt, Assyria, Greece, and Rome, and choose to add works from ancient China, Japan, or the Americas.
All Learning and Interpretation programs at the Museum of Fine Arts, Houston, receive endowment income from funds provided by the Louise Jarrett Moran Bequest; Caroline Wiess Law; the William Randolph Hearst Foundation; The National Endowment for the Humanities; the Fondren Foundation; BMC Software, Inc.; the Wallace Foundation; the Neal Myers and Ken Black Children's Art Fund; the Favrot Fund; and Gifts in honor of Beth Schneider.