"Vertigo of Color: Matisse, Derain, and the Origins of Fauvism" Opens at the MFAH February 25, 2024
---
Co-organized by the MFAH and the Metropolitan Museum of Art, New York, the exhibition chronicles, for the first time in the U.S., the creative partnership that led to a boldly inventive style of modernist painting
HOUSTON—November 2, 2023—Over nine intense weeks in the summer of 1905, Henri Matisse (1869–1954) and André Derain (1880–1954) embarked on a creative partnership that would change the course of French painting. Through an audacious exploration of new aesthetic territory, the two painters experimented with daring directions in paint and energetic bursts of color, form, and structure that immediately resulted in a boldly inventive artistic language known as Fauvism (from the French fauve, or "wild beast").
On view at the MFAH from February 25 to May 27, 2024, following its debut at the Metropolitan Museum of Art, New York, Vertigo of Color: Matisse, Derain, and the Origins of Fauvism presents, for the first time in the United States, the legacy of that legendary summer through 65 of Matisse's and Derain's paintings, drawings, and watercolors on loan from national and international museums and private collections.
Commented Gary Tinterow, Director and Margaret Alkek Williams Chair, Museum of Fine Arts, Houston, "The work that Matisse and Derain created over the summer they spent experimenting together, in 1905, liberated color from its traditional, representational role. This innovation freed them, and the artists who followed, to use color as color, radically changing modernist painting. Vertigo of Color tells this story through an unprecedented selection of loans from a host of public and private collections. We are very pleased to partner with the Metropolitan Museum in bringing this revelatory exhibition to Houston."
It was the partnership between the two artists—and their intense investigations of color and light, along with their will to experiment outside the canon—that led to Fauvism in the early years of the last century. While staying in the modest fishing village of Collioure, Matisse and Derain drew from local surroundings as they experienced the bustling life of the port, the quiet beaches, and surrounding landscapes. A new aesthetic of color and light was in process. Their evolving visual language grew from sensory experience of a moment in time, a sweep of sand brushed in saturated red, a cork oak tree delineated in pink, shadows of reflected light in dazzling hues. Matisse wrote, "My choice of colors does not rest on any scientific theory; it is based on observation, on feeling, on the experience of my sensibility."
Exhibiting several paintings at the Salon d'Automne in Paris in November 1905, Matisse and Derain were derided and praised. They puzzled audiences, stirred controversy, and soon galvanized a group of contemporary artists to follow in their path—a new path in European art that radically contradicted conventional norms. Responding to the now-legendary Salon exhibition, a prominent French journalist labeled them "les Fauves," literally "wild beasts." A ravishing palette was at play in an evolving modernist dialogue, canvas colors later referred to as Fauvist.
Vertigo of Color: Matisse, Derain, and the Origins of Fauvism will feature many of the most celebrated works of Fauvism. Several of the paintings haven't been shown in the United States in half a century, including Derain's portrait of Matisse, Henri Matisse (Tate); Matisse's portrait of Derain, André Derain (Tate); and Woman with a Shawl: Madame Matisse in a Kimono (private collection). The works on view will be on loan from museums including Musée National d'Art Moderne, Centre Pompidou; National Galleries of Scotland; National Gallery of Art, Washington, D.C.; San Francisco Museum of Modern Art; and the Museum of Modern Art, New York; as well as private collections.
The exhibition also explores a personal story. Matisse arrived first in Collioure with his wife Amélie and two sons, and later urged the younger Derain to join him for a few weeks to sketch and paint along the beaches and forests in the foothills of the Pyrénées. While the exhibition foregrounds the marvelous partnership of the two artists, it also traces their divergent paths on canvas and paper: Derain was determined to finish his canvases in Collioure, while Matisse thought otherwise, choosing instead to gather inspiration and source material for his Paris studio. Vertigo of Color will include several of Matisse's pen and ink sketches and watercolors. It will demonstrate Matisse's immense influence on modernism in the early years of the 20th century.
Organization and Funding
Vertigo of Color: Matisse, Derain, and the Origins of Fauvism is curated at The Met by Dita Amory, Robert Lehman Curator in Charge, Robert Lehman Collection, and at the Museum of Fine Arts, Houston, by Ann Dumas, Consulting Curator of European Art.
A fully illustrated catalogue will accompany the exhibition. Published by The Metropolitan Museum of Art and distributed by Yale University Press, it is available for purchase from The Met Store. Authors include curators Dita Amory and Ann Dumas; Met conservator Isabel Duvernois; and Isabelle Monod-Fontaine, Curator Emerita, Centre Pompidou, Paris.
This exhibition is made possible in part by a grant from: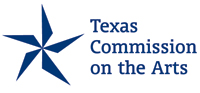 Lead Corporate Underwriter:


This exhibition is supported by an indemnity from the Federal Council on the Arts and the Humanities.
Additional generous support is provided by:
Bettie Cartwright
Linnet F. Deily
Samuel F. Gorman
Media Contact
Melanie Fahey, Senior Publicist
mfahey@mfah.org | 713.398.1136