Museum of Fine Arts, Houston, Announces the Jeanie Kilroy Wilson Endowment for the Curator of American Painting and Sculpture
---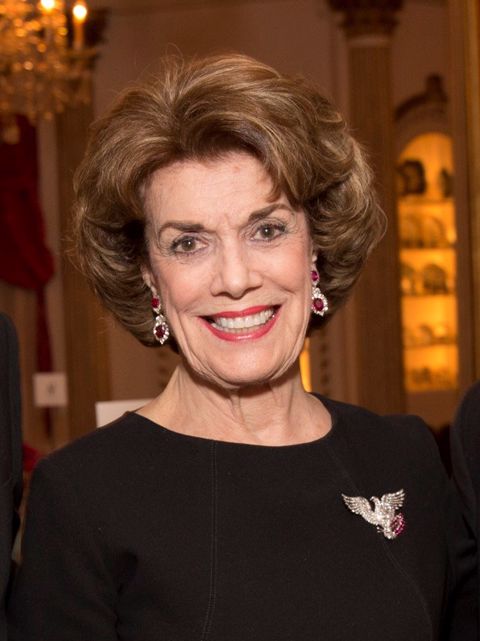 HOUSTON—December 7, 2017—Gary Tinterow, director of the Museum of Fine Arts, Houston, today announced the establishment of a newly endowed position, The Jeanie Kilroy Wilson Curator of American Painting and Sculpture. Made possible by life trustee Jeanie Kilroy Wilson's generous gift to the Campaign for the MFAH, the position will be held by Kaylin Weber, a curator in the department of American painting and sculpture at the MFAH.
In announcing the appointment, Tinterow commented, "I am deeply grateful to Jeanie Kilroy Wilson, life trustee of the MFAH, for her substantial gift to the endowment campaign to secure this position in perpetuity. Her generosity supports the Museum's efforts in the study and presentation of American painting and sculpture, ensuring the enrichment of the department's programming and collections."
Jeanie Kilroy Wilson has served on the Museum's board of trustees since 1986. A distinguished collector of American painting, sculpture and decorative arts, Mrs. Wilson has, over the years, avidly supported the Museum's American-art exhibitions and educational programming. In addition to serving on the board of the Museum, Mrs. Kilroy has been a longtime member of the Bayou Bend Collection and Gardens Committee and donor to Bayou Bend. In 2010, the Museum opened its new Lora Jean Kilroy Visitor and Education Center, named in recognition of her philanthropy.
Kaylin Weber joined the curatorial staff of the MFAH in 2004 as curatorial assistant in the department of American painting and sculpture, serving until 2009. After completing her doctorate at the University of Glasgow in 2013, Dr. Weber returned as the assistant curator of the department. As the new Jeanie Kilroy Wilson Curator of American Painting and Sculpture, she will be promoted to the role of associate curator. Among the exhibitions she has organized and co-organized are American Adversaries: West and Copley in a Transatlantic World (2013-2014); Julian Onderdonk and the Texan Landscape (2016); and Two Centuries of American Still-Life Painting: The Frank and Michelle Hevrdejs Collection (2017). In addition, she has contributed to or co-authored a number of publications during her tenure at the Museum.
The Campaign for the MFAH supports the $350-million expansion of the Susan and Fayez S. Sarofim Campus, slated for completion in early 2020, as well as the $100-million endowment campaign for the Museum.
Media Contact
Laine Lieberman, publicist | llieberman@mfah.org | 713.639.7516