Director Bonnie Campbell to Retire from Bayou Bend Collection and Gardens in September 2023
---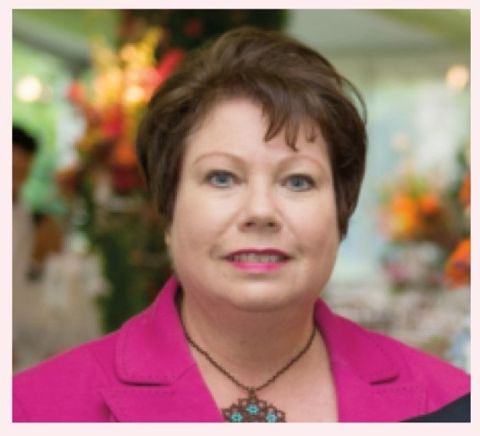 Over nearly 20 years, Campbell broadened public awareness of the MFAH American decorative arts house museum and its historic gardens, doubling attendance while enhancing its collection with significant acquisitions
HOUSTON—April 17, 2023—Bonnie Campbell, longtime director of Bayou Bend Collection and Gardens, the American decorative arts house museum of the Museum of Fine Arts, Houston, will retire as of September 30 this year. Campbell has headed the institution, which was established from the historic 1928 home and gardens of philanthropist and collector Ima Hogg, since 2004.
"It is difficult to capture all that Bonnie has accomplished for the Museum in the nearly 20 years that she has devoted to one of the nation's finest collections of American decorative arts," noted Gary Tinterow, Director and Margaret Alkek Williams Chair, the Museum of Fine Arts, Houston. "Above all, Bonnie has led the charge to broaden the public's awareness of Bayou Bend and instill her own love of history, of art, and of learning. Committed to preserving the special qualities of Ima Hogg's gift to Houston, she has ensured that the remarkable house and gardens are now known and appreciated by thousands."
Largely as a result of efforts by the teams of educators and planners that Campbell brought together, over 100,000 people visit Bayou Bend each year, more than double the annual attendance when she became director, in 2004. Thanks to the addition of many public programs to Bayou Bend's annual calendar, Campbell also has brought new attention to the gardens of the14-acre estate. She helped conceive and supervised the construction of Bayou Bend's Lora Jean Kilroy Visitor and Education Center, completed in 2010, along with the historically sensitive restoration of several rooms in the house.
Campbell also championed Ima Hogg's interest in advancing the study of early Texas material culture, stewarding since 2007 Bayou Bend's biennial David B. Warren Symposium on American Material Culture and the Texas Experience, and supervising the 2012 launch of the William J. Hill Texas Artisans and Artists Archive, an online database that has grown to more than 130,000 records.
During Campbell's tenure, Bayou Bend's two distinguished curators, Bradley Brooks and the late Michael Brown, brought in many rare and remarkable acquisitions for the house museum, including an 18th-century pewter flagon, a 19th-century Duncan Phyfe table, and a 166-piece porcelain dinner service made for an early American statesman.
Campbell has been honored by the state of Texas with a number of awards and recognitions for her contributions to its history, including an Award of Merit in Historic Preservation from the Texas Historical Commission.
"My goal as director has been to increase awareness of Bayou Bend and share it with the greater Houston community," Campbell said. "It is a city and state historic landmark, listed on the National Register of Historic Places and here for everyone in Houston to enjoy year-round. I am happiest when we offer a free public program, like Family Day or July 4, when there are hundreds of visitors, young and old, exploring the grounds and discovering the treasures in the house. People like to say Bayou Bend is a hidden gem—it actually is literally hidden, only visible after crossing a pedestrian bridge over Buffalo Bayou. I feel a Texas-sized sense of accomplishment knowing that under my tenure, thousands of people have discovered Bayou Bend, making it less hidden, but still¸ and always, a gem."
Media Contact
Melanie Fahey, Senior Publicist
mfahey@mfah.org | 713.800.5345