2013 Core Exhibition, Core Program artist residents present new work at annual showcase
---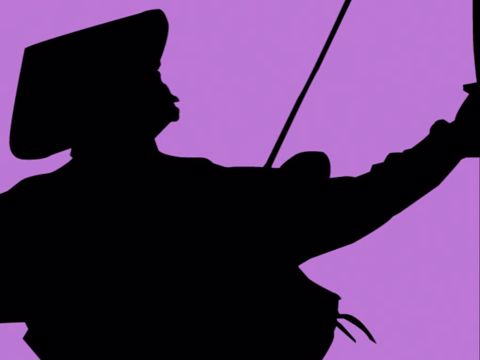 Exhibition on view March 15 through April 21, 2013
Opening Reception on Friday, March 15, 6 to 8 p.m.

Overview
The Museum of Fine Arts, Houston's acclaimed Core Program awards annual residencies to artists and critical writers culminating each spring with an exhibition and yearbook. The 2013 Core Exhibition includes the following 2012-13 Core Program residents: Tatiana Istomina, Anna Elise Johnson, Senalka McDonald, Madsen Minax, Ronny Quevedo, Miguel Amat, Anthea Behm and Jang Soon Im. The 2012-13 critical studies residents are Sally Frater, Patrik Haggren and Philip Kelleher.

Background
Each nine-month fellowship (renewable for a second year) gives the eight artists and three critical studies residents studio space or an office, a stipend and access to the Glassell School of Art and museum. These resources allow the fellows to further their practices within a dynamic arts community, guided by Core Program associate director Mary Leclère and Glassell School of Art director Joseph Havel, and to engage in creative dialogue with each other and with a host of visiting artists and critics. For nearly 30 years, Core fellows have been a vibrant presence within the Houston arts scene through teaching, engaging in community projects, interacting with other artists and sometimes making a permanent home here.

The Core Program is now established as an internationally regarded platform and Core fellows have proceeded to show their work at prestigious venues as the Venice, Whitney, Istanbul and Lyon biennials or assume positions at prominent national art publications, among other achievements.
Biographies of the 2012-13 Core Program Fellows
Artists-In-Residence:
Miguel Amat (second-year artist) received his BA in Fine Arts from the University of Advanced Studies in Arts Armando Reveron in Caracas, Venezuela. Amat has exhibited his work at Periférico Caracas, Cisneros Fontanals Foundation, Mercosur Biennial (Brazil), Museum of Contemporary Art (Caracas), Museum of Fine Arts (Caracas), Sala Mendoza and Alejandro Otero Museum, among other venues. Amat was awarded a Grant for Emerging Artists from the Cisneros Fontanals Foundation in 2009 and the Duncan Artist in Residence at Rice University in 2012.

Anthea Behm (second-year artist) received her MFA from the School of the Art Institute of Chicago in 2009 and her BFA from the College of Fine Arts, University of New South Wales, Australia. In 2010-11 she participated in the Whitney Museum of American Art Independent Study Program. Her work has been exhibited at the Golden Gallery (Chicago), the Dallas Contemporary, db project (Sydney) and the Australian Centre for Photography (Sydney). Reviews of her work have appeared in X-TRA, Kaleidoscope and Art & Australia.

Jang Soon Im (second-year artist) received his MFA in Drawing and Painting from The School of the Art Institute of Chicago in 2010 and his BFA in Oriental Painting from Seoul National University in 2003. His work has been exhibited in Houston, Los Angeles, Chicago, New York and Seoul. Im recently completed the Bemis Center for Contemporary Arts and Vermont Studio Center Residency programs and was awarded a James Nelson Raymond Fellowship from SAIC in 2010.

Tatiana Istomina (first-year artist) received a PhD in Geophysics from Yale University in 2010 and a MFA from Parsons The New School for Design in 2011. Her art practice includes video, painting and drawing. Her works have been shown in the United States and Russia. She has received awards such as the Joan Mitchell Foundation Award and the American Austrian Foundation Prize for Fine Arts.

Anna Elise Johnson (first-year artist) received her MFA from the University of Chicago in 2012 and her BFA from Washington University in St. Louis in 2005, with a major in painting and a minor in art history. She was born in Starnberg Germany but raised in Colorado Springs. After completing her BFA, Anna Elise worked in the arts in Baltimore and Denver and as an assistant to her father, who is also an artist. Anna Elise has exhibited her work in America, as well as in Berlin and London.

Senalka McDonald (first-year artist) received her MFA from California College of the Arts in 2012, where she received a Graduate Merit and Diversity fellowship and a Murphy Cadogan fellowship. McDonald received a BFA and a BA in Cultural Geography from the University of Texas at Austin in 2006. She has participated in residencies including the Austin Project in 2008-09 and ROOTED (Austin) in 2007. Recent exhibitions include John Baldessari: Class Assignments (Optional) (San Francisco), Queer State(s) (Austin) and Home After Dark (San Francisco).

Madsen Minax (first-year artist) received his MFA in Art Theory and Practice from Northwestern University in 2012 and a BFA with emphasis in sound, film, video and new media from the School of the Art Institute of Chicago in 2005, with additional study at Utrecht School of Art, Department of Music and Technology (The Netherlands). Minax was an Artist-in-Residence at the Experimental Sound Studio (Chicago), a recipient of the Crossroads Fund Fire This Time Award in 2008, an Urbana Arts Council's Envision 365 Grant in 2010 and a Chicago Instructional Technology Foundation's Digital Media Production Fund grant in 2012. He was an Ed Paschke Honorary Fellow at Northwestern University (2010-12). Riot Acts: Flaunting Gender Deviance in Music Performance, Minax's first feature film, aired on the cable television channel Free Speech TV in fall 2012.

Ronny Quevedo (first-year artist) received his MFA from the Yale School of Art in 2012 and a BFA from The Cooper Union. He has participated in Aljira Contemporary Art Center's Emerge program (Newark); The Bronx Museum of the Arts' Artists in the Marketplace program; and the Keyholder Residency at the Lower East Side Printshop (New York). He has exhibited his work at El Museo del Barrio; The Bronx River Art Center; Saltworks Gallery (Atlanta); Carol Jazaar Gallery (Miami); and The Bronx Museum of the Arts.
Critics-In-Residence:
Sally Frater (second-year critic) holds a BA in Studio Arts from the University of Guelph, a post-graduate diploma in Museum Management and Curatorship from Fleming College and an MA in Contemporary Art from Sotheby's Institute of Art/The University of Manchester. An independent curator, she has organized exhibitions at Gallery 44 Centre for Contemporary Photography (Toronto), A Space Gallery (Toronto), the Art Gallery of Peterborough (Ontario), the McMaster Museum of Art (Ontario) and the Print Studio (Ontario). Her writing has appeared in Border Crossings Magazine, Fuse, C Magazine, Blackflash, NKA and Canadian Art. She has received grants from the Ontario Arts Council and the Canada Council for the Arts. Frater is a member of the International Association of Contemporary Curators (IKT), and a co-founder of Third Space Art Projects. She is curator of the 2012 exhibition There is no archive in which nothing gets lost at the Museum of Fine Arts, Houston.

Patrik Haggren (first-year critic) received his MA in Museum Studies from the University of Gothenburg, Sweden in 2012, where he also earned a BA in Ethnography in 2009. In 2011 he worked as a production assistant and catalog editor for the organizers of the Gothenburg Biennial for Contemporary Art. He co-curated the exhibitions Surplus Work: the Non/Display of Swedish Labor Movement Art (2011), which was held at Gallery Rotor in Gothenburg and Entr'acte (2012), a sequence of screenings, lectures and performative talks that took place at Göteborg's Konsthall. Since 2011 Haggren has been an editor and contributor to WITNAS, an international journal for critique and arts writing. During the summer of 2012, he was a teaching assistant at Galleri Experimentell, a curatorial course offered at Valand School of Fine Art, Gothenburg.

Philip Kelleher (second-year critic) received his MA in art history from Binghamton University in 2011 and BA in economics from Providence College in 2006. Kelleher worked as collections assistant at the Everson Museum of Art in Syracuse, New York, and interned at the Whitney Museum of American Art in New York City. At the Everson, he assisted with the installation of the exhibitions Jules Olitski: An Inside View and Turner to Cézanne in 2010 and Pollock Matters in 2007, among others. A member of Americorps National Civilian Community Corps before pursuing graduate studies in art history, he received a Congressional Award and a Presidential Volunteer Service Award in 2007.

Opening Reception
From 6 to 8 p.m. on Friday, March 15, 2013, the Glassell School of Art will host an opening reception. The evening is free and open to the public, and the Core residents will be in attendance.

The Glassell School of Art
The Glassell School of Art is the teaching wing of the Museum of Fine Arts, Houston. Established in 1927, it was renamed in honor of Alfred C. Glassell, Jr., in 1979, in recognition of his generous gift. The school has a reputation for outstanding training in the fine arts, and offers a wide variety of programs and classes for adults and children through its Studio School and Junior School. The Glassell Community Outreach Program serves more than 2,000 individuals, including hospitalized children, and hearing and visually impaired people. The Glassell School of Art is open Monday through Thursday, 9 a.m. to 10 p.m., and Friday through Sunday, 9 a.m. to 5 p.m.
The Core Exhibition Program merges the Glassell School of Art exhibition program with that of the museum's Core Residency Program. Visit www.mfah.org/fellowships/core-program for more information.

Organization
The Core Program at the Glassell School of Art receives generous funding from: The Joseph and Sylvia Slifka Foundation; the Andy Warhol Foundation; and The National Endowment for the Arts. 2012-2013 Core fellowships have been underwritten by The Dickson-Allen Foundation; Jill and Dunham Jewett; Hamptons Expo Group, LLC; the Scurlock Foundation; Joan and Stanford Alexander; Leslie and Brad Bucher; Barbara and Michael Gamson; The Francis L. Lederer Foundation; Meredith Long; McClain Gallery; The Powell Foundation; Karen S. Pulaski; and The Arch and Stella Rowan Foundation, Inc.

Location
Laura Lee Blanton Gallery, The Glassell School of Art
5101 Montrose Boulevard
The Museum of Fine Arts, Houston