Olga de Amaral: To Weave a Rock July 25–September 19, 2021
---
Olga de Amaral has pioneered her own visual language within the fiber arts movement. Her radical experimentation with color, form, material, composition, and space transforms weaving from a flat design element into an architectural component that defies the confines of any genre or medium.
The MFAH is the debut venue for Olga de Amaral: To Weave a Rock. This major touring retrospective spotlights the Colombian artist (born 1932) and her prolific, six-decade career through some 50 works that trace Amaral's architectural investigations of the woven form.
Four thematic sections tell the story of Amaral's creative spirit: "Radical Materialism," "The Rebel Warp," "Alchemy," and "The Line." Also included are two galleries devoted to her immersive Brumas (Mists) and Estelas (Steles) series.
► Exhibition Catalogue
The illustrated exhibition catalogue is available through the MFA Shop (713.639.7360) and the Museum's Hirsch Library (713.639.7325).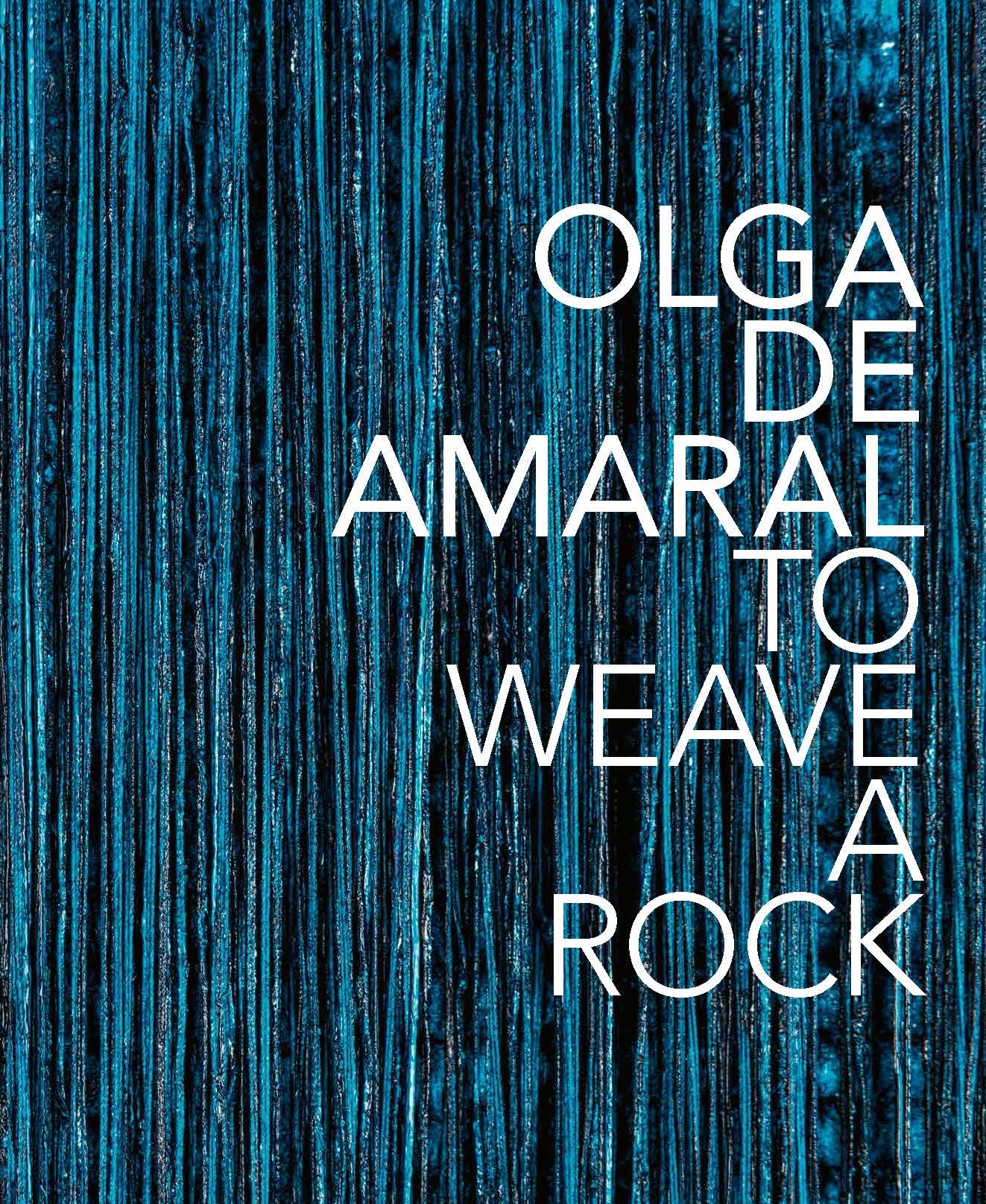 Olga de Amaral: To Weave a Rock | July 25–September 19, 2021
• Included with general admission. Advance timed tickets recommended.
---
This exhibition is organized by the Museum of Fine Arts, Houston, and the Cranbrook Art Museum.
Major support is provided by:
Sara and Bill Morgan, in honor of Anna Walker
Additional generous funding is provided by:
Anne Lamkin Kinder
Lenore G. Tawney Foundation
Michael W. Dale
Leatrice and Melvin Eagle
Joan Morgenstern