Norman Rockwell: American Freedom
—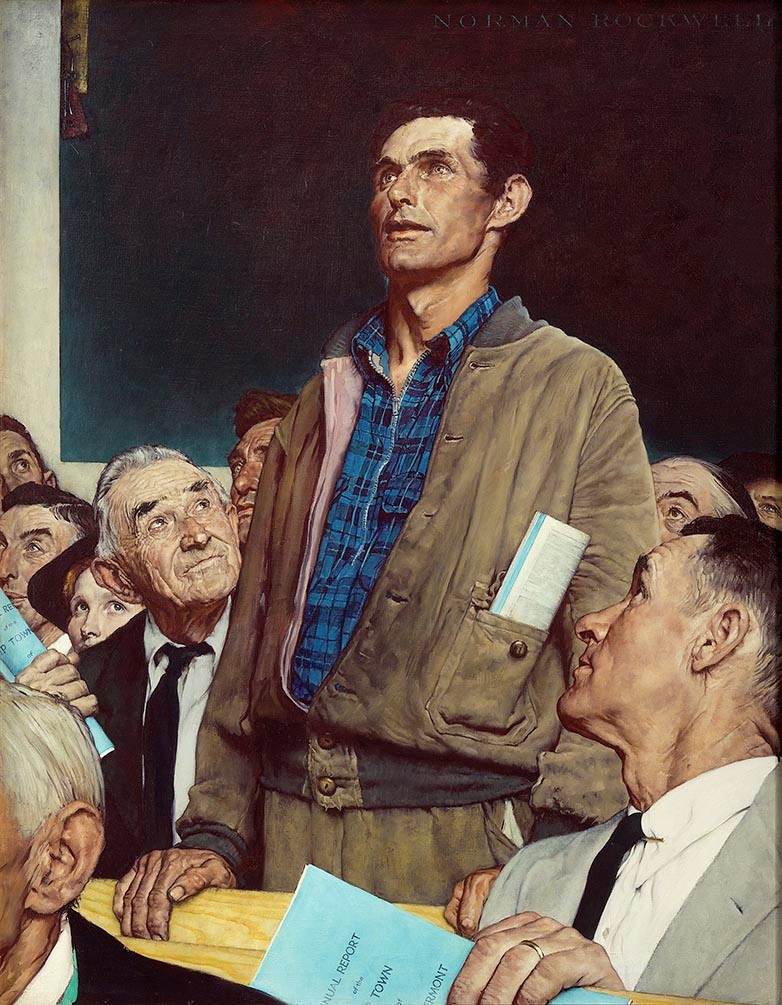 Norman Rockwell: American Freedom is the first comprehensive exhibition devoted to Norman Rockwell's iconic depictions of the Four Freedoms outlined by Franklin Delano Roosevelt: Freedom of Speech, Freedom of Worship, Freedom from Fear, and Freedom from Want. The presentation explores how Rockwell's 1943 paintings came to be embraced by millions of Americans. These works of art provided crucial aid to the war effort and took their place among the most indelible images in the history of American art.
Organized by the Norman Rockwell Museum, the exhibition features a range of works in addition to Rockwell's celebrated images of the Four Freedoms. Norman Rockwell: American Freedom showcases paintings, illustrations, prints, and more by Rockwell (1894–1978) and many of his contemporaries, including Dorothea Lange, J.C. Leyendecker, Mead Schaeffer, Ben Shahn, and Arthur Szyk.
Bringing the era to life are historical documents, photographs, videos, and artifacts throughout the installation. Interactive digital displays and immersive settings, some using virtual reality technology, are also part of the presentation.
Norman Rockwell: American Freedom | December 15, 2019–March 22, 2020
► Publications
Related publications are available through the MFA Shop (713.639.7360) and the Museum's Hirsch Library (713.639.7325).
► Audio Guide
The optional audio guide delves deeper into selected works of art, with commentary and insights from MFAH curators. Offered in both English and Spanish. Included in the ticket price, based on availability. Audio-guide players are located at the exhibition entrance​.