The Abstract Impulse: Selections from the Modern and Contemporary Collections February 3–May 5, 2013
---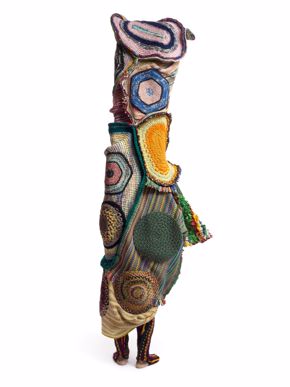 Works of art in a variety of media, selected from across the museum's modern and contemporary collections, come together in this exhibition devoted to abstraction. Paintings, drawings, photographs, ceramics, sculpture, and jewelry span categories associated with Europe, the United States, Latin America, Asia, and Africa.
Painter and theoretician Joaquín Torres-García, one of the most influential 20th-century artists to have emerged from Latin America, proposed that human beings have a basic tendency to abstract from nature. In his view, this "abstract impulse" is not limited by time or place but is universal.
However, beginning with the Renaissance, that approach toward art was replaced by a desire to imitate realistic aspects of human life. Notions of anatomy and perspective prevailed. Then in the 20th century, artists fought to regain the primal impulse and to render it in novel ways.
The Abstract Impulse offers a fresh perspective on a broad range of works from the museum's extensive holdings of 20th- and 21st-century art. Among the many artists represented are William Baziotes, Lynda Benglis, Lygia Clark, Julio González, Joseph Havel, Roberto Matta, Kenneth Noland, Jackson Pollock, Andres Serrano, Philippe Starck, Jean Tinguely, and Edward Weston. This exhibition is the first in a series envisioning the kinds of displays to be installed in the museum's new building, now in the planning stage, dedicated to art after 1900.
---
This exhibition is organized by the Museum of Fine Arts, Houston.