Art Encounters
Looking for a new art experience? Check out these drop-in style studio sessions, led by artists, inspired by art and exhibitions on view at the Museum. As part of this free monthly experience, visitors have the opportunity to experiment with processes and materials, and to create community in new and different ways. Each event highlights the work of a different artist or exhibition.
You can spend as much or as little time as you like engaging with these encounters. Actively participate, or simply observe the process. The way you take part is up to you!
"Art Encounters" receives generous support from Learning Ninjas.
Past Events in This Series
Take part in a collaborative sculpture project with chair-stacking artist Cary Fagan, inspired by the exhibition Radical: Italian Design 1965–1985.
This "Art Encounters" session, inspired by the work of artist JeongMee Yoon, encourages you to question the gender association imposed on objects.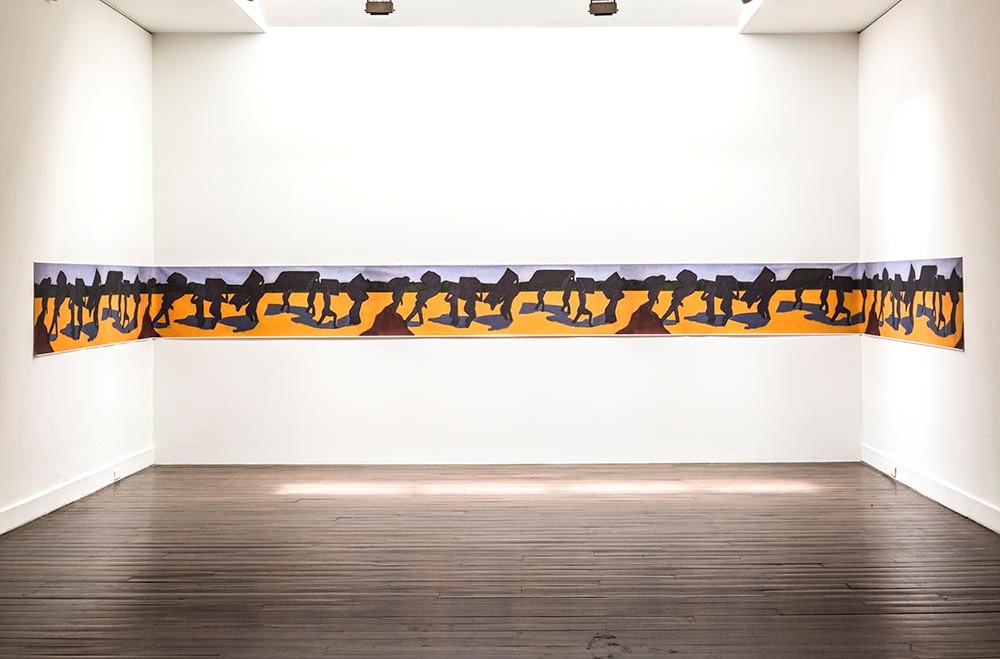 Mark the path of your family's migration, inspired by Colombian artist Beatriz González and the exhibition Beatriz González: A Retrospective.