Saturday Members Tour "Alberto Giacometti: Toward the Ultimate Figure"
---
Saturday Members Tour Alberto Giacometti: Toward the Ultimate Figure
MFAH members are invited to explore the Museum's art collections and exhibitions on special Saturday tours. Topics change monthly.
In December, join a docent for an inside look at the exhibition Alberto Giacometti: Toward the Ultimate Figure, showcasing an ensemble of masterpieces by one of the most important artists of the 20th century. At a time when abstract art had grown dominant in the art world, Alberto Giacometti focused on the human figure. His works became associated with existentialism and the psychological complexities of the Cold War era.
Plan Your Visit
• Meet in the lobby of the Law Building
• Parking Information
• MFAH Campus Map
Questions? Call the members hotline at 713.639.7550, Monday–Saturday, 10 a.m. to 5 p.m. or email membership@mfah.org at any time.
Visiting Guidelines To make the most of your experience, and in the interest of your personal safety and community health, please see guidelines for visiting here.
Accessibility The MFAH strives to provide a welcoming and accessible experience for all guests by offering a range of accommodations—learn more here.
► If you are not yet an MFAH member, join now to get free tickets along with other great benefits!
---
"Alberto Giacometti: Toward the Ultimate Figure" is co-organized by the Fondation Giacometti in Paris and the Museum of Fine Arts, Houston.

This exhibition is made possible in part by a grant from: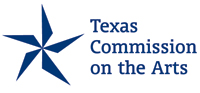 Generous support provided by:
Jerold B. Katz Foundation
M. D. Anderson Foundation
Sara Dodd and Will Denton
Carol and Mike Linn
Dorothy Bridgwater Black Fund
Susanne and William E. Pritchard III

Official Promotional Partner: