Lecture | "Alberto Giacometti: Pursuing Art through Four Decades"
---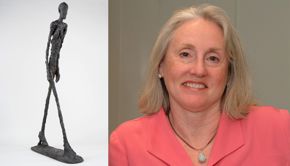 Lecture | "Alberto Giacometti: Pursuing Art through Four Decades"
Presented by Giacometti scholar Valerie Fletcher in conjunction with the exhibition Alberto Giacometti: Toward the Ultimate Figure
Widely acclaimed as one of the most important sculptors of the 20th century, Alberto Giacometti reasserted the validity of representing the figure at a time when abstract art had become dominant in the art world. This lecture offers an overview of the artist's lifetime (1901–1966), beginning with his early works created in Switzerland. After a deeper exploration of the radically innovative Surrealist sculptures devised in Paris (1926–36), the emphasis moves to Paris after World War II (1946–56) and finally the artist's late works.
Giacometti's art was shaped by historical realities, yet achieved timeless effects. This overview demonstrates the extraordinary range of Giacometti's work in styles, meanings, and media—paintings as well as sculptures. Insights into the emotions that motivated the artist are shared along with a look at the themes he explored and how they radically morphed over the years.
About the Speaker
Valerie Fletcher is a Giacometti scholar and emeritus senior curator at the Hirshhorn Museum, Smithsonian Institution, in Washington, DC. She has curated a revisionist retrospective (1988–89) and written essays for Giacometti publications in Edinburgh, London, Madrid, Paris, and Vienna.
Plan Your Visit
This program takes place in Brown Auditorium Theater. Admission is free, with first-come, first-served seating. On Fridays, the Museum is open 11 a.m. to 6 p.m. Exhibition tickets are available separately.
Safety Guidelines Masks are recommended in Museum auditoriums. In the interest of your personal safety and community health, please observe all precautions set forth by the MFAH—learn more here.
---
Learning and Interpretation programs receive generous funding from the Institute of Museum and Library Services; Samuel H. Kress Foundation; The Brown Foundation, Inc.; Houston Livestock Show and Rodeo; Houston Junior Woman's Club; Sharon G. Dies; Sterling-Turner Foundation; Susan Vaughan Foundation; and additional generous donors.
"Alberto Giacometti: Toward the Ultimate Figure" is co-organized by the Fondation Giacometti in Paris and the Museum of Fine Arts, Houston.

This exhibition is made possible in part by a grant from: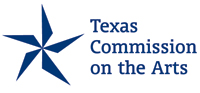 Generous support provided by:
Jerold B. Katz Foundation
M. D. Anderson Foundation
Sara Dodd and Will Denton
Carol and Mike Linn
Dorothy Bridgwater Black Fund
Susanne and William E. Pritchard III

Official Promotional Partner: