Conversations with Artists | César Augusto Martínez and Vincent Valdez
---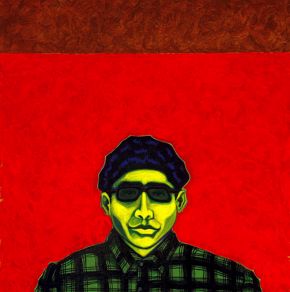 Conversations with Artists
This series brings MFAH curators together with artists whose works shaped the inaugural installations and special commissions for the Nancy and Rich Kinder Building. Admission is free.
Tonight, join Texas artists César Augusto Martínez and Vincent Valdez in conversation with Latin American art assistant curator Rachel Mohl. They discuss the role of art in exposing social injustices, struggles, and inequities. The artists' work is on view in the Border and Witness installations on the third floor of the Kinder Building.
On-Site at the MFAH
► Thursday, November 11, 2021 / Watch the Video
About the Artists
César Augusto Martínez addresses the hybrid culture of life along the U.S./Mexico border, and his Bato con Sunglasses belongs to a series of portraits that elevate the common man to high art. The work of Vincent Valdez investigates the history of Mexican American lynching in the United States, and the figure in his Untitled, from the series The Stranger Fruit, highlights violence and racial profiling.
Save the Date
The 2021 Ruth K. Shartle Lecture Series concludes with the final conversation on December 9. Learn more & see the full schedule
Plan Your Visit
This lecture takes place in Brown Auditorium Theater. Seating is limited, on a first-come, first-served basis only. On Thursdays, the Museum is open from 11 a.m. to 9 p.m. and general admission is free.
Safety Guidelines Masks are required during programs in Museum auditoriums. Capacities are limited. A risk of exposure to COVID-19 exists in any public setting. In the interest of your personal safety and community health, please observe all precautions set forth by the MFAH—learn more here.
Accessibility Questions or Requests? If you have any questions about accessibility resources in the Museum's auditoriums, email accessibility@mfah.org or call 713.639.7300.
---
The Ruth K. Shartle Lecture Series is made possible by a generous grant from The Brown Foundation, Inc.