Virtual Cinema "Killer of Sheep" and "Proud" July 11, 2020
---
This week in Virtual Cinema, two award-winning directors explore social injustice.
► Killer of Sheep
"One of the masterpieces of American cinema" —NPR
Focusing on the everyday life of working-class Black families rarely seen in American cinema, 1978's Killer of Sheep centers on Stan (Houston-born Henry Gayle Sanders), a sensitive dreamer exhausted by the routine of his job at a slaughterhouse. Filmmaker Charles Burnett maintains authenticity with his documentary-like style and use of non-professional actors. One of the first 50 films selected for the Library of Congress National Film Registry, Killer of Sheep is presented as part of the film series accompanying the exhibition Soul of a Nation: Art in the Age of Black Power. Preceding Killer of Sheep is Burnett's 1995 short film When It Rains, focusing on a musician who spends New Year's Day trying to help a friend pay rent.
• Killer of Sheep WATCH HERE (July 15–August 30) Your purchase ($4.99) supports the MFAH and provides access to the film for three days. See the Trailer
► Proud
"One of the most exciting series of the year" —Cahiers du Cinéma
This new, three-part series is a chronology of tolerance and a portrait of one French family through changing times. From François Mitterrand's 1981 election to the 2013 passage of the law that allowed LGBTQ families to adopt, Proud recounts the fight for recognition and acceptance of identity through three generations of men from the same family: Charles, Victor, and Diego (Frédéric Pierrot, Samuel Theis, and Julien Lopez). Each is representative of his generation and the changing political climate in France. Proud is ultimately a series about a family growing and learning to accept.
• Proud WATCH HERE (July 15–21) Your purchase ($12) supports the MFAH and provides access to the film for five days. See the Trailer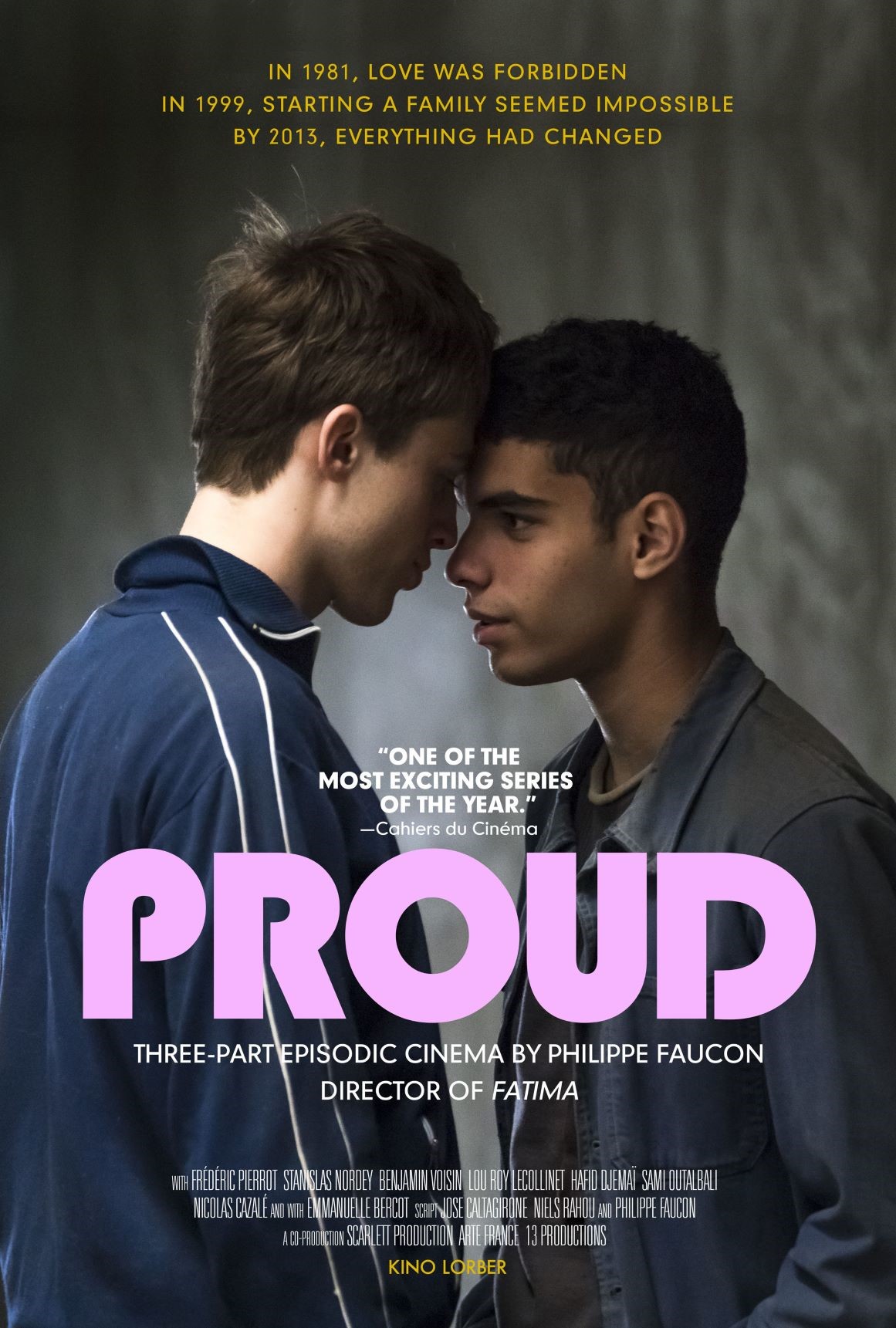 Recent Posts