Virtual Cinema "Ai Weiwei: Yours Truly" Examines Freedom through the Artist's "@Large" Exhibition August 14, 2020
---
"A moving cinematic experience." —ARTnews
This week in Virtual Cinema: The inspiring documentary Ai Weiwei: Yours Truly takes you behind the scenes of the exhibition @Large: Ai Weiwei on Alcatraz, an ambitious, site-specific installation that transformed the notorious California prison into a setting for activism and hope. Seven monumental sound, sculpture, and mixed-media pieces were constructed throughout the prison building—all completed sight unseen by the artist, because he was under house arrest in Beijing following a three-month imprisonment.
Messages of Hope
As visitors moved through @Large, they were invited to write messages of hope to prisoners of conscience all over the world in a project the artist titled "Yours Truly," in memory of his father's own experience as a poet persecuted and imprisoned under Mao Zedong's Cultural Revolution. By the time the exhibition closed, 90,000 postcards had been written and sent. The film's director, Cheryl Haines, builds a powerful narrative through interviews with the artist, and with the writers and the recipients of "Yours Truly" postcards.
• Ai Weiwei: Yours Truly WATCH HERE Your purchase ($10) supports the MFAH and provides a 3-day pass to the film. SEE THE TRAILER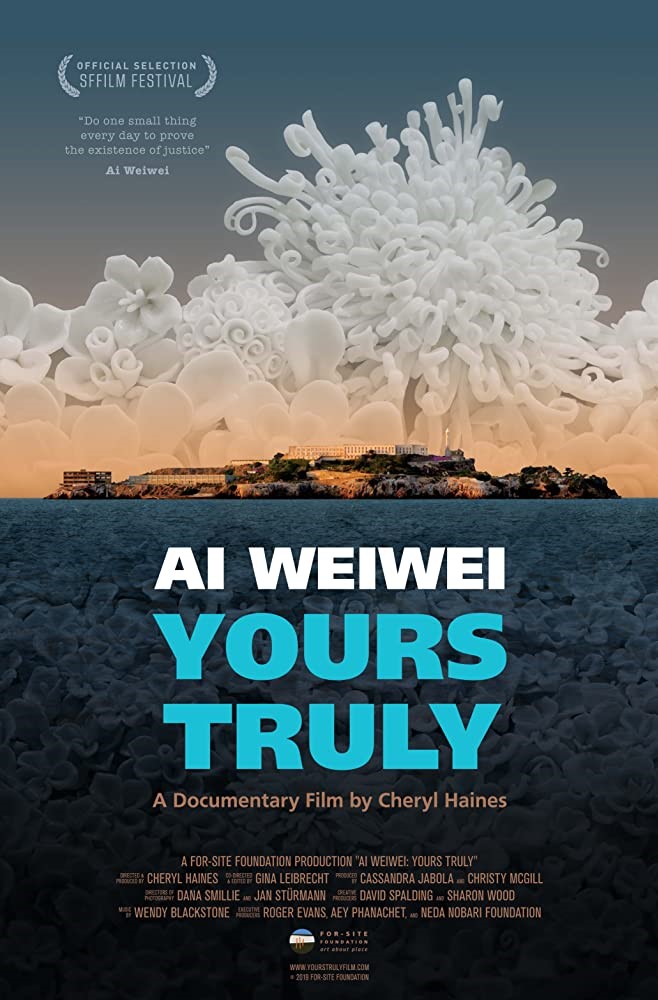 Underwriting for the Film Department is provided by Tenaris and the Vaughn Foundation.
Generous funding is provided by The Consulate General of Israel Houston; Nina and Michael Zilkha; Franci Neely; Carrin Patman and Jim Derrick; Mr. and Mrs. H. Bruce Sallee; Lynn S. Wyatt; ILEX Foundation; Consolato Generale D'Italia Houston; L'Alliance Française de Houston; and The Foundation for Independent Media Arts.
Recent Posts