Rienzi's "Extravagant Objects" on View @ Google Arts & Culture May 27, 2020
---
Noted philanthropists Carroll Sterling Masterson and Harris Masterson III cultivated a substantial collection of European decorative arts, paintings, furnishings, porcelain, and metalwork. The Mastersons are the original owners of Rienzi, and their wonderful collection can be seen at the 1950s estate, which is now the MFAH house museum for European decorative arts.
A Dynamic Array
What visitors may not know is that the Rienzi Collection is also rich in ornate jewelry and objets d'art—luxurious objects made of precious and exotic materials and reflecting the Mastersons' eclectic tastes. A dynamic array is now on view in the latest MFAH virtual exhibition via Google Arts & Culture: Extravagant Objects: Jewelry and Objets d'Art from the Masterson Collection.
For centuries, objects like these were sought by royals, aristocrats, and the affluent to demonstrate status, wealth, power, and taste. Rienzi's dizzying selection highlights examples created for everyday use; for leisure activities; and for delighting the eye, such as an 18th-century porcelain case in the shape of woman's leg, 19th-century Fabergé enamels, and outrageous 20th-century bejeweled animals.
An Inside Look
Misty Flores, Rienzi's assistant curator, offers an inside look. "Many of these works of art were made simply because they could be. There was an interest and a market demand that allowed designers and craftspeople to dream up the most fantastical things."
Each of these objects was thoughtfully acquired by the Mastersons throughout their lifetimes. Many reflect the couple's other collecting interests, such as porcelain and hardstones. With such a vast and striking collection, the question begs to be asked: Did Mrs. Masterson have any favorites?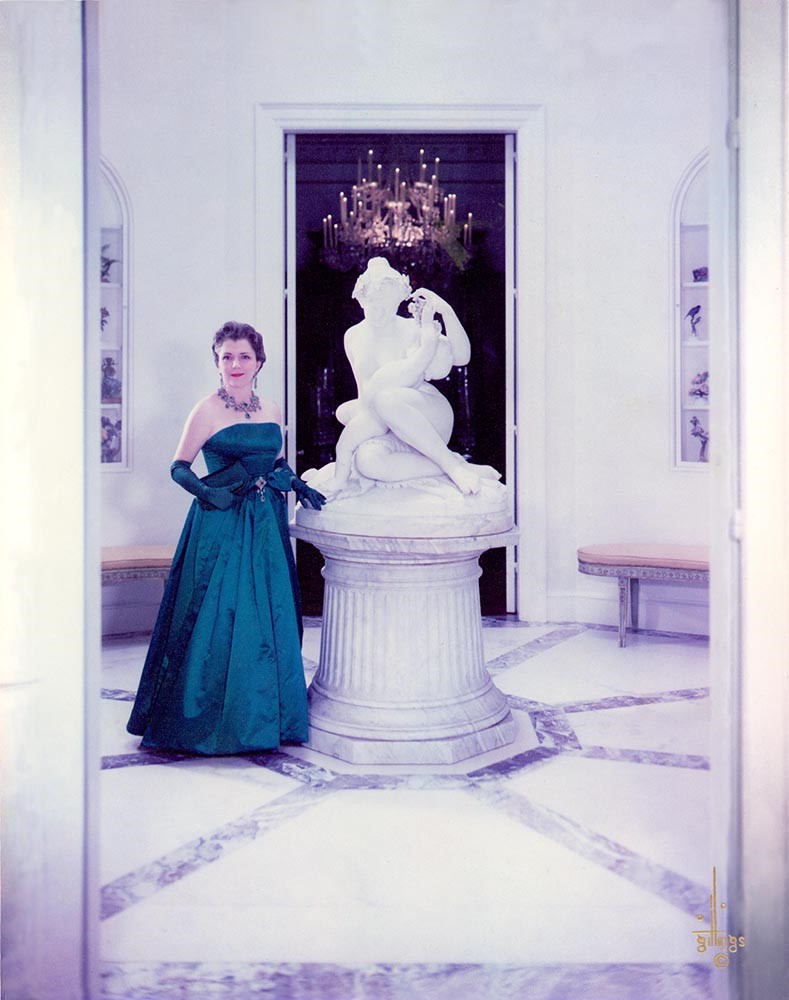 A Deep Dive
"I would have to say the 18th-century emerald Parure she is wearing in a photograph from the late 1950s," Flores said. "I did a deep dive into the Rienzi archives, which include remarkable family scrapbooks, and I ran across many photos of her wearing it over the years. It must have been a much-loved set of jewels."
Extravagant Objects also includes an Art Deco Bracelet with blue star sapphires that was discovered in the Museum's storage safe after nearly 25 years. Weighing in at an astonishing 216 carats, the bracelet was designed for and shown at the 1939 New York World's Fair.
► Visit the virtual exhibition Extravagant Objects: Jewelry and Objets d'Art from the Masterson Collection