Making Monarchy: The Changing Face of Power October 18, 2018
---

Until the 20th century, the two components most critical to a royal artist were representing striking grandeur and stable authority. The secret of outstandingly successful royal portraits was to combine two contradictory concepts: wonderment at awe-inspiring majesty, and the tantalizing impression of real insight into the monarch's appearance and character.
As traced in the exhibition Tudors to Windsors: British Royal Portraits from Holbein to Warhol, artists have achieved this combination in very different ways across 500 years of British monarchy. Below is a look at just a few of the remarkable portraits, on view in the exhibition, that illustrate the changing ways British royals have demonstrated their power through art.
Queen Elizabeth I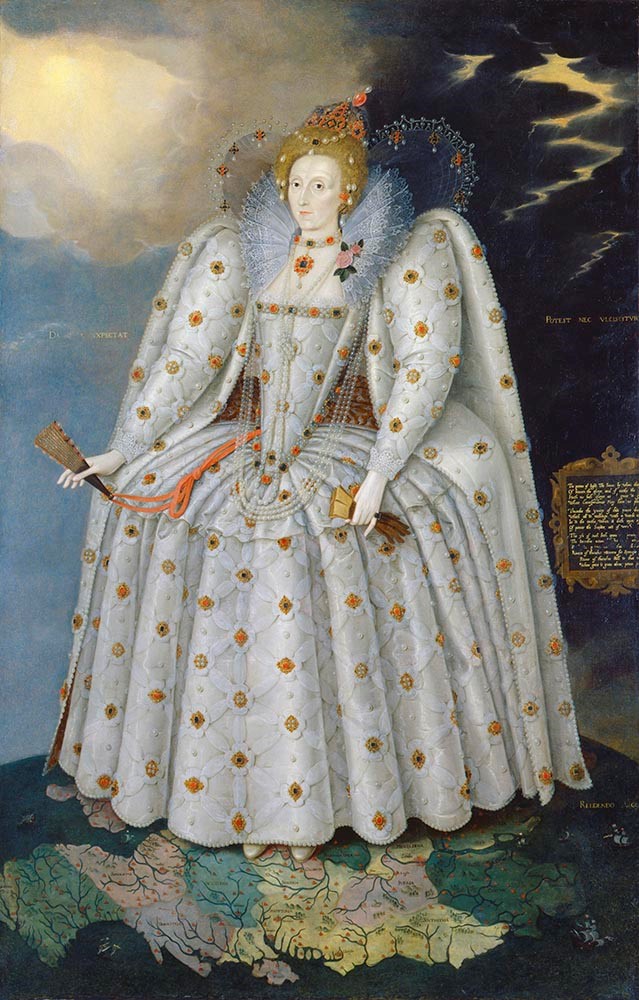 Marcus Gheeraerts the Younger, Queen Elizabeth I ("The Ditchley Portrait"), c. 1592
The only surviving child of King Henry VIII, Queen Elizabeth I inherited the throne in 1558. Here, she is depicted near the end of her reign in attire that proclaims her royal authority. The white dress and pearls signify her chastity as the Virgin Queen, and her roses refer to the Tudor rose. This portrait was commissioned by Sir Henry Lee as part of an elaborate plan for the queen to forgive him for living with his mistress.
King George III and Queen Charlotte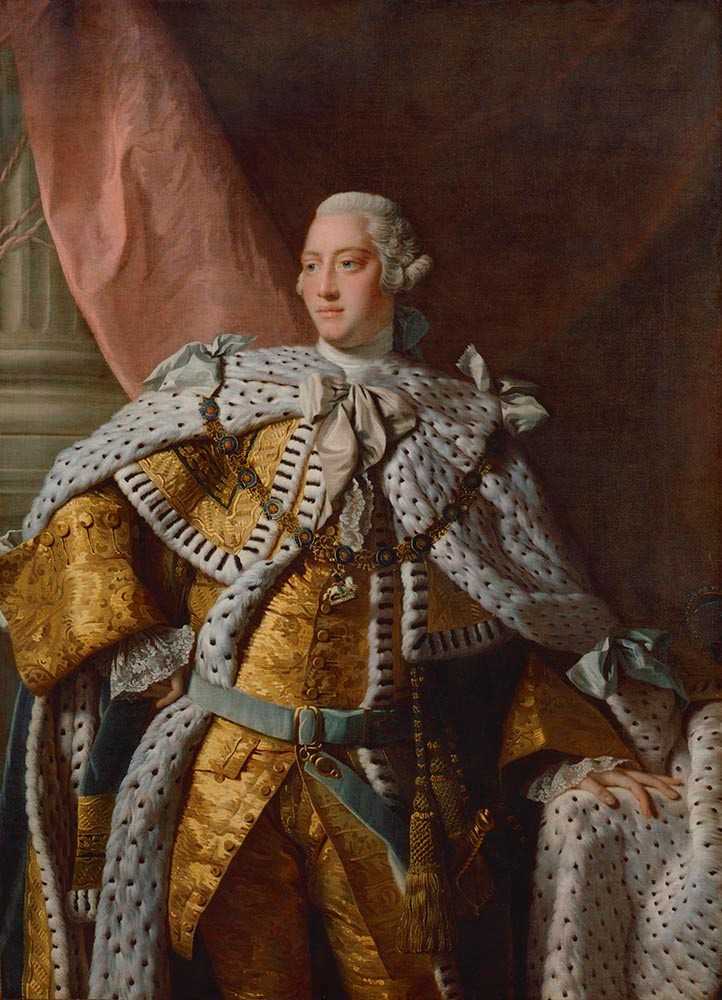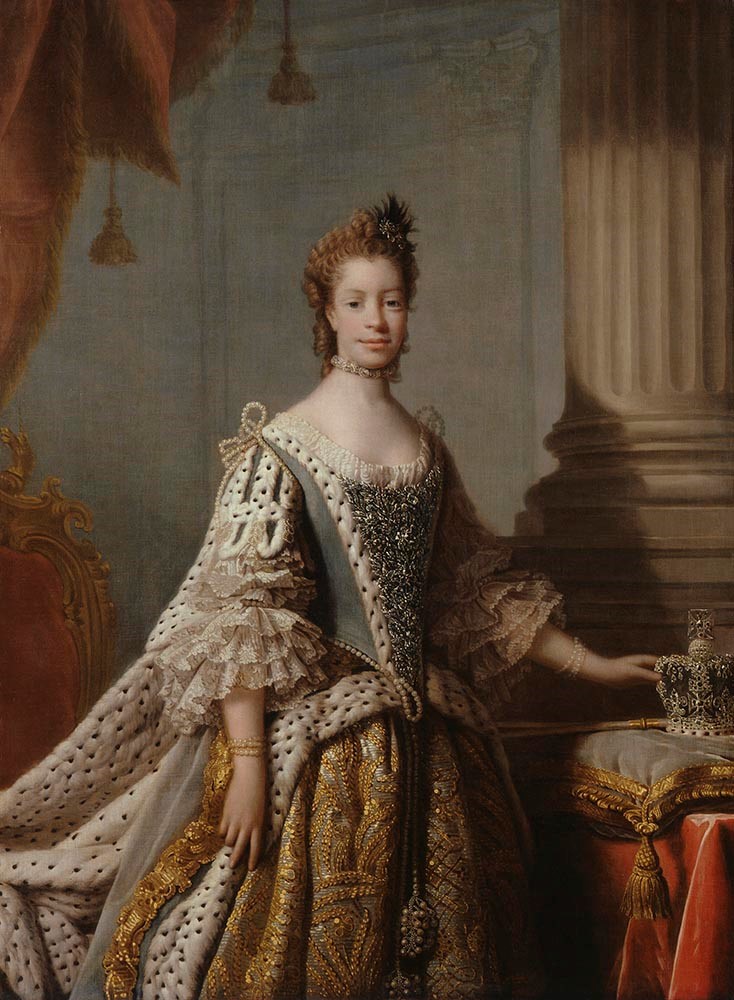 Studio of Allan Ramsay, King George III and Sophia Charlotte of Mecklenburg-Strelitz, 1761–62
One of the most successful royal portraits of the 18th century, painted by the Scottish artist Allan Ramsay, shows King George III standing in coronation robes and fashionably dressed in a gold coat and pants. The image was accompanied by a companion portrait of his wife, Queen Charlotte. George III presents an impression of remarkable grace and elegance.
Queen Victoria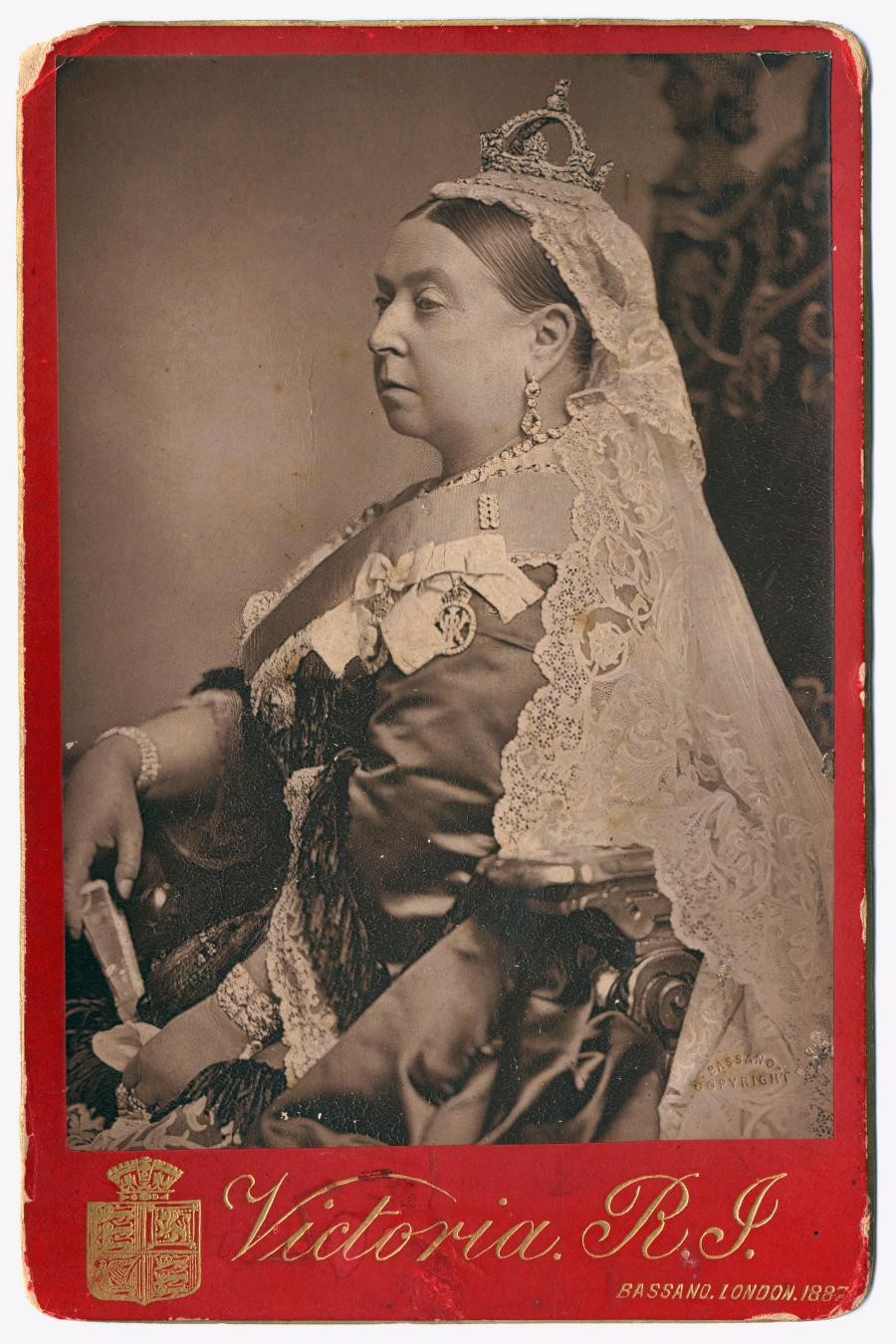 Alexander Bassano, Queen Victoria, 1887
The latter part of Queen Victoria's reign was characterized by a number of grand, ceremonial events, including two anniversary celebrations. Portraits of the queen, such as this card made by Alexander Bassano, were widely available and relatively cheap. These cards could be displayed in the home, giving ordinary people opportunities to share in the festivities. Due partly to this widespread dissemination, Bassano ultimately created the defining image of Victoria that we recognize today. Learn more about Queen Victoria's innovative use of photography
Queen Elizabeth II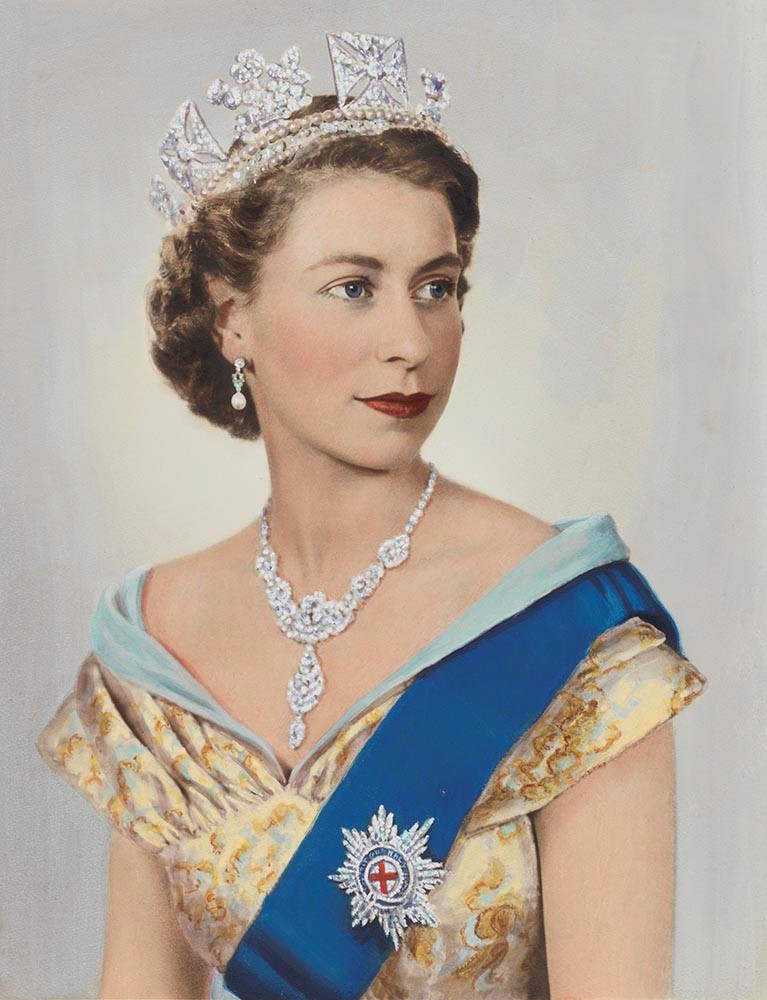 Beatrice Johnson and Dorothy Wilding, Queen Elizabeth II, 1952
The demand for the likeness of Queen Elizabeth II has been a constant feature of her long reign. In February 1952, she sat for esteemed portrait photographer Dorothy Wilding for images to mark the queen's ascension and coronation. The resulting portraits, 59 in all, were sent to embassies worldwide, and were later adapted for use on banknotes and stamps.
Today's Royal Portraits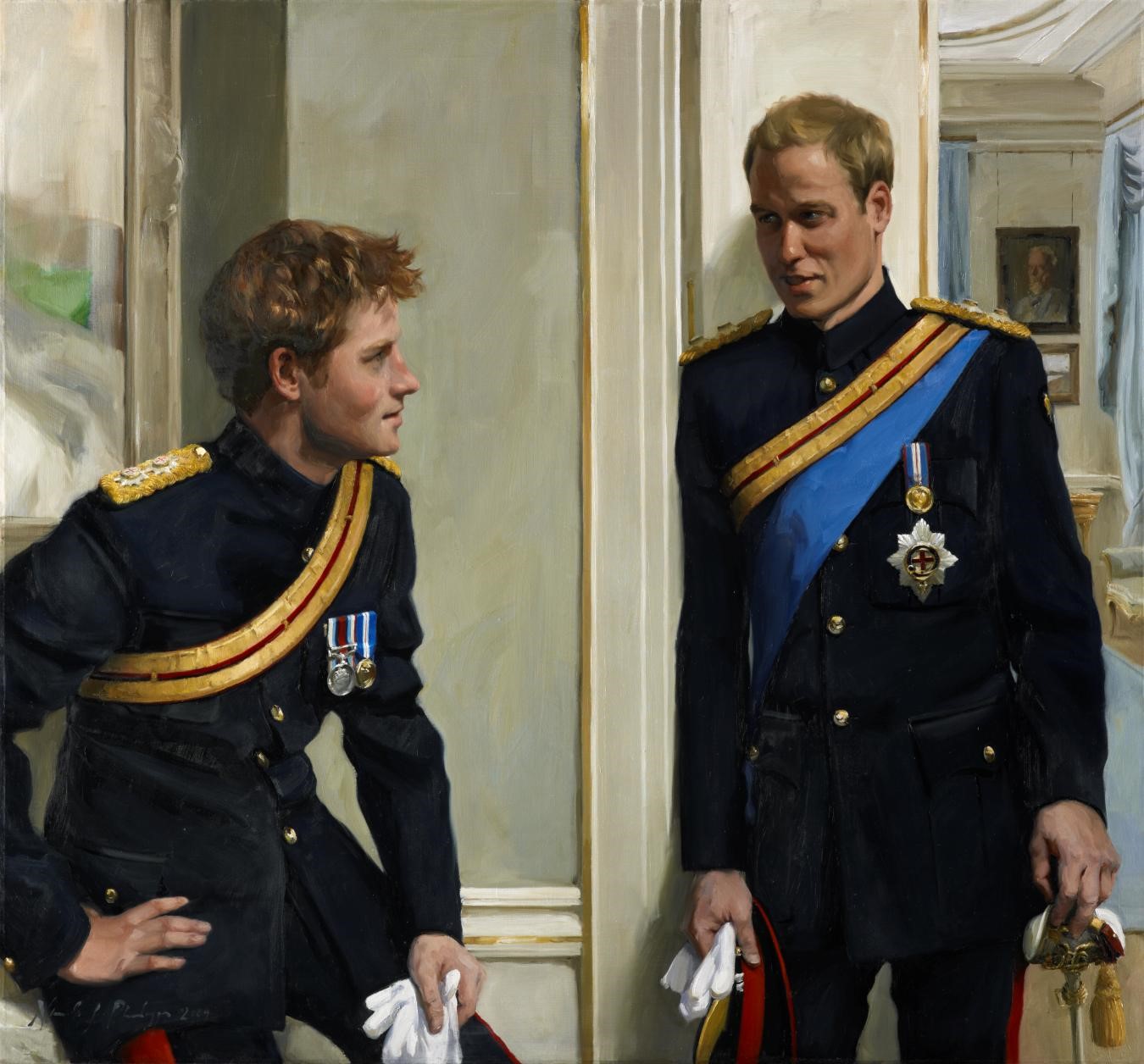 Nicola Jane Philipps, Prince William, Duke of Cambridge; Prince Harry, Duke of Sussex, 2009
In recent years, London's National Portrait Gallery has commissioned portraits of the next generation of the royal family. For this 2009 commission to create a double portrait of Prince William and Prince Harry, Nicky Philipps took a new artistic approach to the time-honored tradition. Though attired in their formal Household Cavalry uniforms, the brothers appear in relaxed poses in a seemingly unguarded moment—an unusual choice for a royal portrait.
See more in "Tudors to Windsors: British Royal Portraits from Holbein to Warhol," on view in the Law Building through January 27, 2019.
This text is excerpted and adapted from the exhibition catalogue Tudors to Windsors: British Royal Portraits. © National Portrait Gallery, London