Looking at "Art of the Islamic Worlds" in a Digital Exhibition February 22, 2018
---
This summer I saw sights and wonders of the Islamic worlds, from Iran's Safavid dynasty (1501–1736) to India's Mughal empire (1526–1857). I experienced magnificent architecture and lush gardens, and read beautiful calligraphic texts—all from my desk at the MFAH.
My "summer abroad" was made possible by the Museum's partnership with Google Arts & Culture, an online platform that hosts images of artworks from the MFAH collections and offers the ability to create virtual exhibitions. In collaboration with curator Aimée Froom and gallery interpretation specialist Chelsea Shannon, I organized Art of the Islamic Worlds, an online exhibition of important objects from the Museum's ever-growing collection.
Here are a couple of highlights. Keep an eye out for these immersive details as you explore the exhibition!

Providing More Context
When an architectural tile is detached from its original structure and displayed alone, as it often is in museums, the original context can easily be lost. To help you visualize how a 16th-century tile would have been used, I inserted an immersive interior view of a mosque, located in Istanbul, into Art of the Islamic Worlds.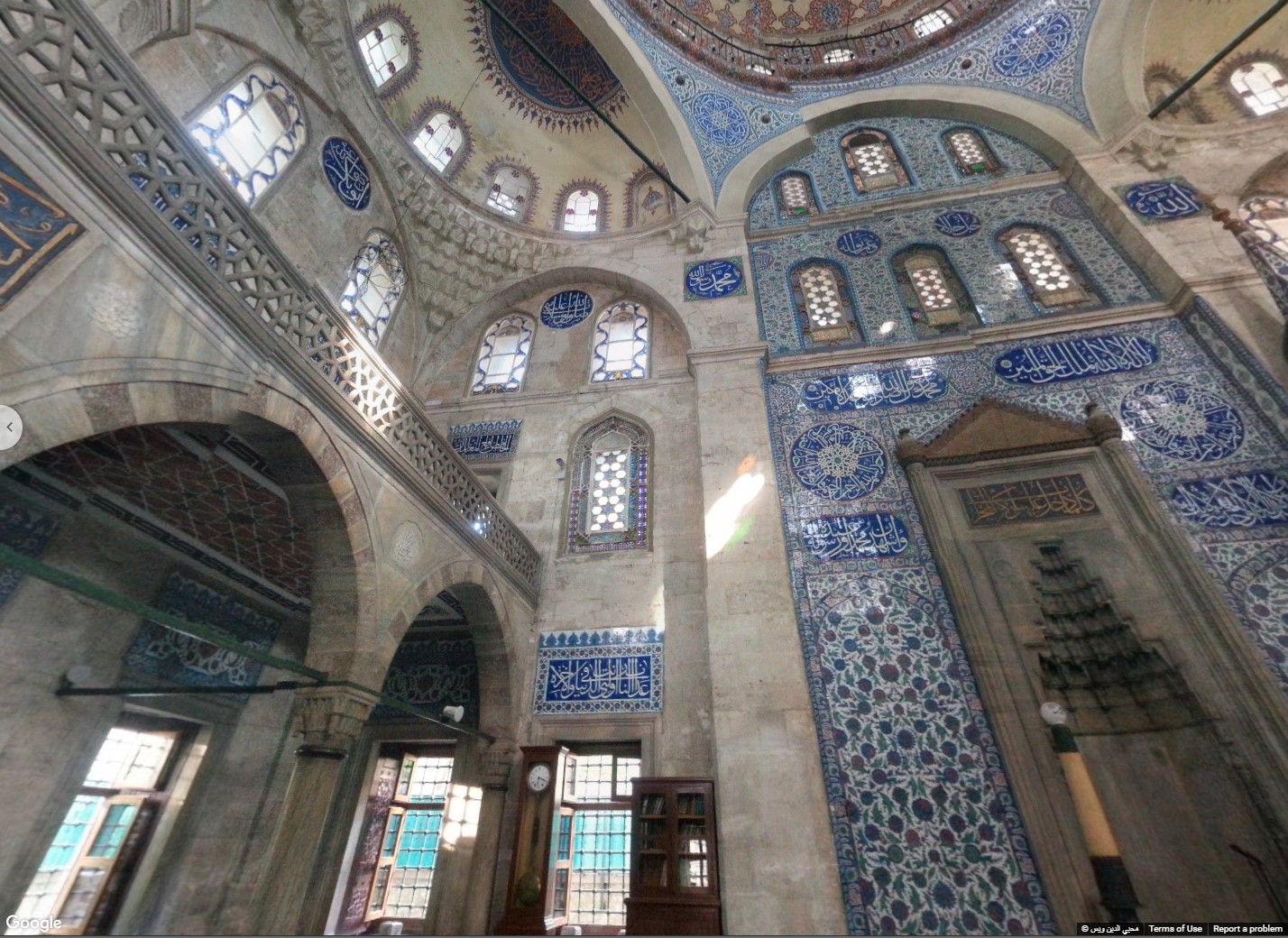 Highlighting Multiple Voices
MFAH conservators discovered unexpected original colors in a painting you'll see in the exhibition. With Google Arts & Culture's media features, we were able to include an audio interview with the Museum's associate conservator of paintings, Melissa Gardner—opening a window into the processes and results of art conservation.
The research and organizational process for my digital journey was intense and rewarding, as I delved into information about many Islamic cultures. This experience helped me rethink how online platforms such as Google Arts & Culture might help museums like the MFAH create engaging content about global art and cultures in an exciting digital format, and open up collections to art explorers across the world.
View the online exhibition "Art of the Islamic Worlds" via Google Arts & Culture.
Recent Posts