"Eye on Third Ward" Photographers Share Stories and Inspirations April 30, 2012
---
The annual Eye on Third Ward exhibition brings photographs by students at Jack Yates High School to the galleries of the MFAH. Photography teacher Ray C. Carrington III provides the guidance, Houston's Third Ward neighborhood provides the setting, and the talented teens do the rest. This acclaimed partnership began in 1995, and 17 years later the project continues to yield surprising discoveries for each new class.
Many of the images in the 2012 exhibition not only capture daily life in the Third Ward but also record personal reflections about faith, the future, and the transition to young adulthood. Along with their powerful photographs, the students share stories and poems that reveal their views of the world around them and their place within it.
► Explore More Be sure to check out the labels hanging with the photographs in the exhibition, on view through Memorial Day (Monday, May 28) in the Beck Building. Here's a peek at what we're talking about: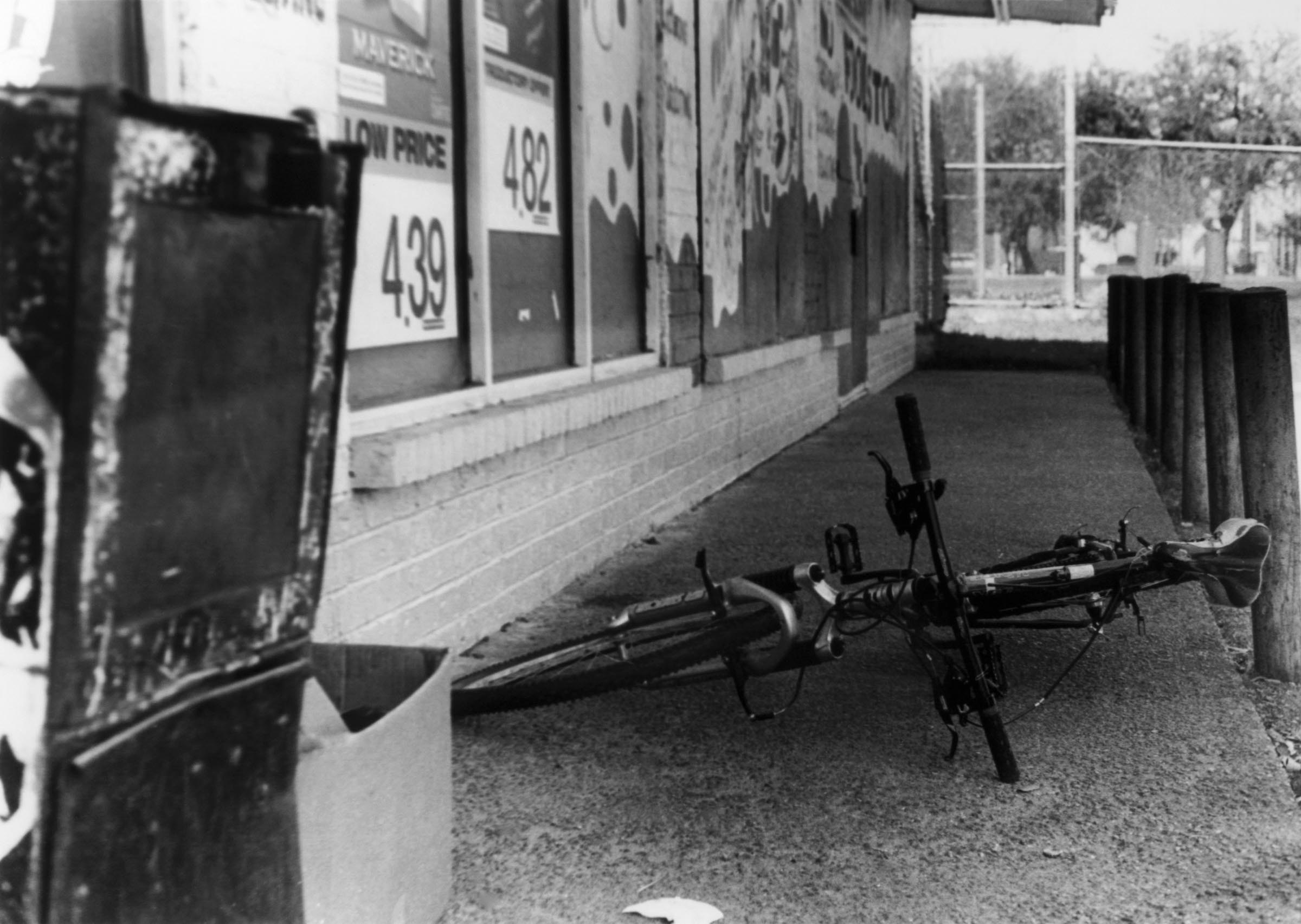 Christopher Wong, Time to Take a Break from Life's Ride, 2011, silver gelatin print.
© Christopher Wong

Speeding through traffic, buzzing past people, and rapidly rolling up and down life's hills. It's about time to rest the wheels and stop to smell the roses. Every day, people rush to get to work, rush to get work finished, rush to get back home, and rush, rush, rush. Whatever happened to slowing down and just coasting for a while?
Crystal Davis, Getting Help, 2011, silver gelatin print.
© Crystal Davis
Everyone has a problem asking for help sometimes. I know students in class who won't speak up when they don't understand something because they are afraid of not seeming smart. I used to be the same way. Now, I don't care what my classmates think because I know I'm smart no matter what I do or what I say.
Here, my mother is starting early with preparing my cousin for school. She too is afraid of asking the teacher for help because of what her friends might think.
Luis Ruiz, Average Hero, 2011, silver gelatin print.
© Luis Ruiz
"Why me? I'm always the one being stuck doing all of this grunt work: pick up, walk, throw debris—over and over again. There is no rest for me right now, I'm on the job."
Where would America be without these people, the average hard-working Americans? They're too busy to stop for recognition, but America wouldn't be the same without them.

Recent Posts