Magic Is Stirring All through the House! Christmas Village at Bayou Bend: By the Numbers December 5, 2018
---
A holiday tradition returns to Houston as Christmas Village at Bayou Bend brings another season of fun! Bayou Bend Collection and Gardens, the MFAH house museum for American decorative arts, once again hosts evenings of activities for all ages, from December 14 through January 5.

You'll find countless things to do and see at Christmas Village, but what exactly should you expect if you've never been? Here are a number of highlights to keep an eye out for and enjoy.
Nearly 100,000 dazzling lights!
The brightly adorned bridge across Buffalo Bayou lights the way to 10 acres of gardens, which "bloom" with pretty bulbs. Pink lights decorate bushes where azaleas grow in the spring, and "wisteria" purple lights adorn the trees of the Clio Garden.

Fun with faux snow: 60,000 "snowball" throws each season & a 90-foot-long slide for sledding
The Houston version of fun in the snow, the Faux Snowball Zone features balls made of cotton for a friendly game of snowball toss. And it's always lovely weather for a sled ride together on the faux-snow slide.
Model trains circle a 15-foot Christmas tree more than 32,000 times each year
The model train set, displayed in the beautiful, transparent tent on Bayou Bend's north lawn, was created from scratch by Steve Pine, the Museum's senior conservator of decorative arts.
Rudolph the Reindeer stayed with the sleigh you'll see on the south side of the house, but all of the other reindeer scampered off! It just might take 473 steps to find the 8 missing reindeer throughout the gardens.
Can you find Dasher, Dancer, Prancer, Vixen, Comet, Cupid, Donner, and Blitzen in fewer steps? Earn a "Reindeer Wrangler" sticker to wear when you turn in your reindeer-hunt activity card showing you found all the reindeer!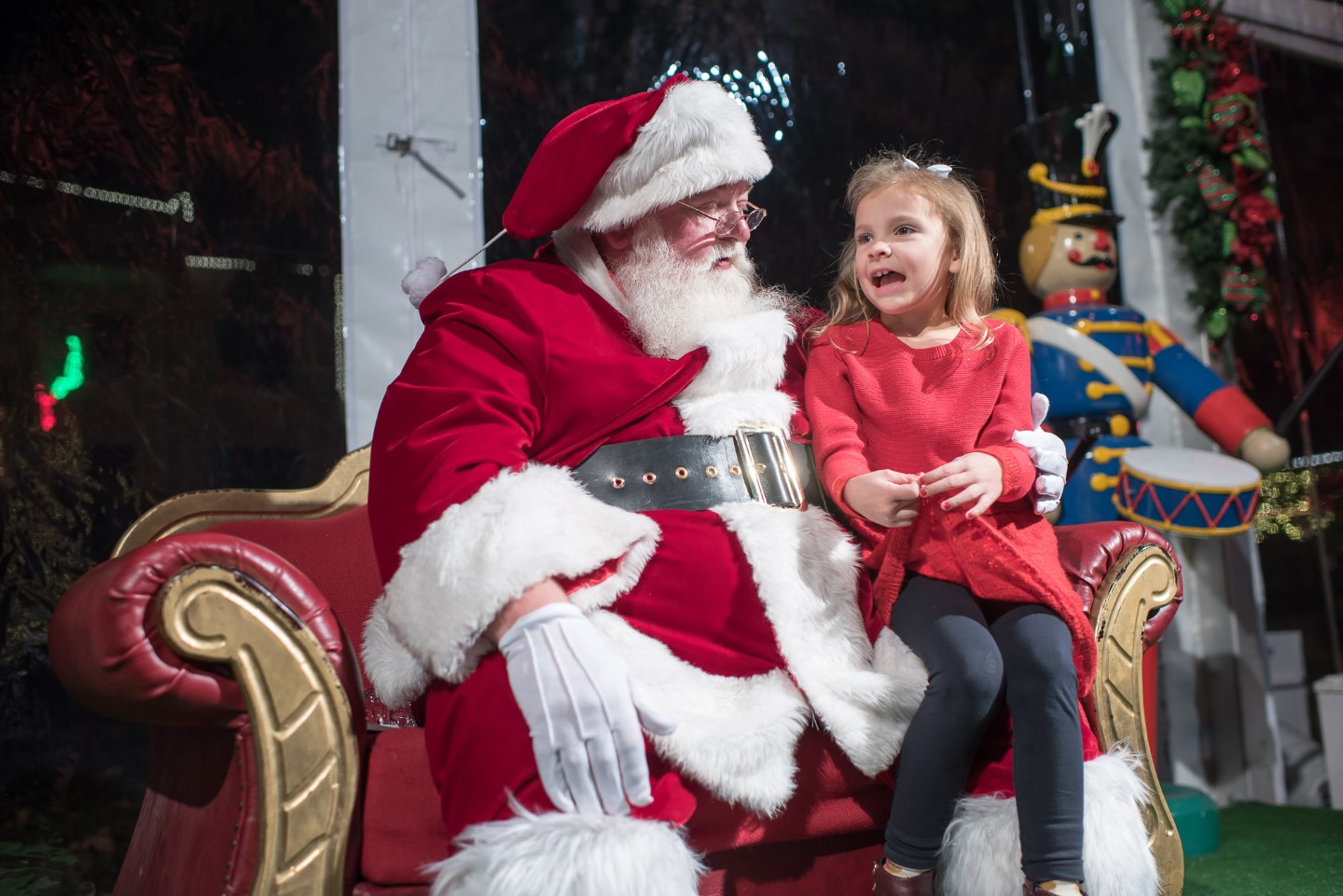 The one and only Santa Claus visits for 8 nights from December 14 to December 23!
At least 2,500 little ones will sit on Santa's lap to share their wish lists before he has to leave for the North Pole! Photos with Santa for sale by credit for just $10 and include two 4x6 prints that you receive that night, as well as a link to the photos so you can share with others.

Find fun during Christmas Village at Bayou Bend, December 14–January 5! Christmas Village takes place on evenings from Wednesday through Sunday, and it's closed on Mondays and Tuesdays. Learn more and get tickets.
Recent Posts