Bread-Baking Bandwagon May 19, 2020
---

"In kitchens across the world, focaccia gardens are blooming," begins a recent New York Times article. With bright images of veggie- and herb-adorned focaccia sprouting up on social media, baking enthusiasts among the MFAH staff are feeling inspired to create colorful focaccia landscapes of their own, designed after works from the Museum's collections.
Hop on the bread-baking bandwagon and share your own focaccia creations with #FocacciaMFAH on Instagram!
To get started, look through the slideshow at this doughy canvas-turned-edible-masterpiece, fashioned after Paul Ranson's Apple Tree with Red Fruit. Then check out the recipe below.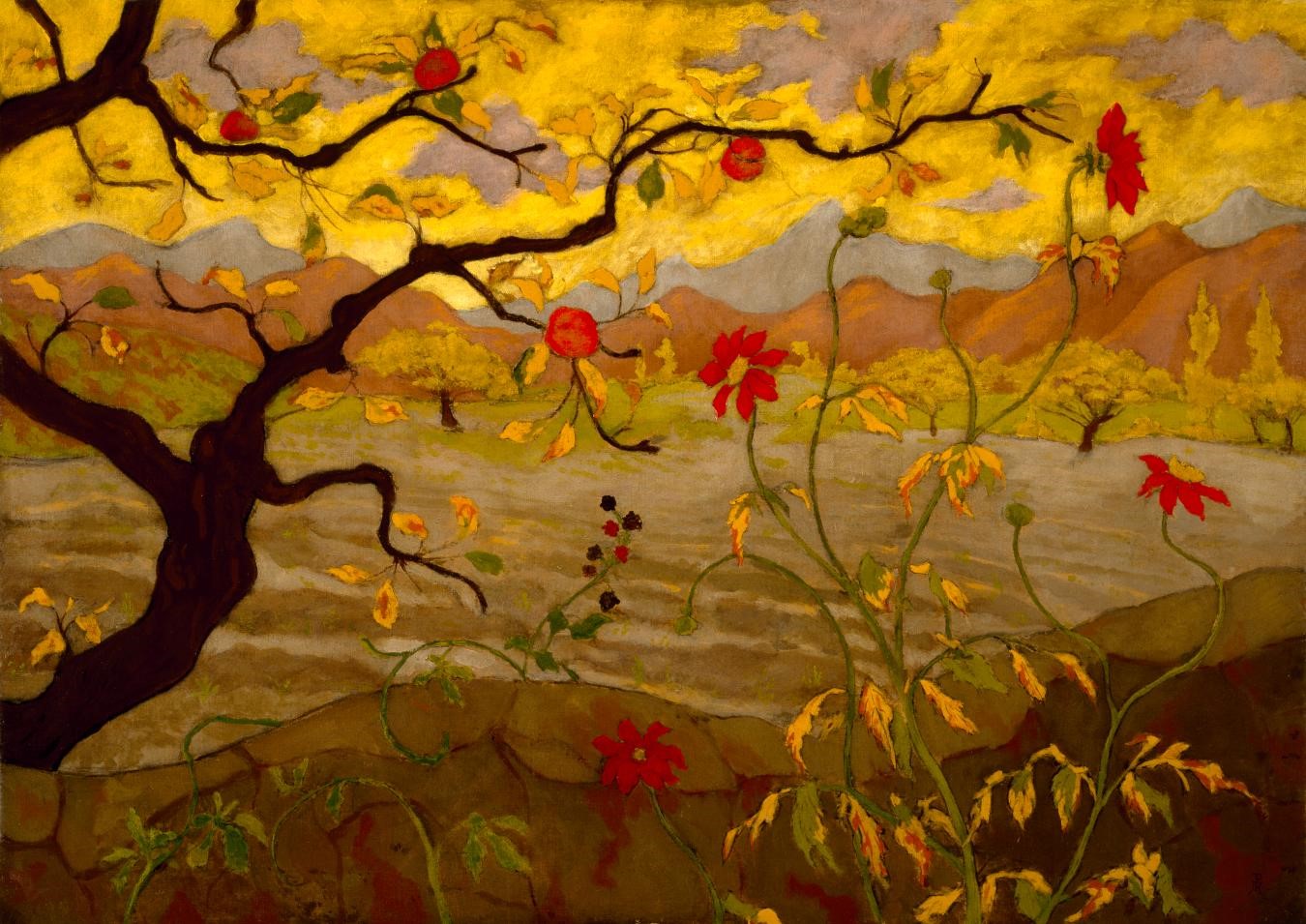 Recipe
1) Sift 2 cups of flour, 1 teaspoon of salt, and 1 tablespoon of baking powder into a bowl.
2) Stir in 5 or 6 tablespoons of olive oil and 1 clove of crushed garlic, then add 3/4 cup equal parts of milk and water.
3) Gently knead dough on a floured board, then roll into round shape and place onto flat baking tray.
4) Decorate dough using colorful produce and herbs to emulate your favorite work from the MFAH collections. Drizzle with olive oil.
5) Bake for about 20 minutes at 400 degrees.
6) Take a picture and sample your creation. Bon appétit!