"Bestowing Beauty" Comes to Life May 5, 2020
---
Aimée Froom, curator of art of the Islamic worlds, shares a look inside her book Bestowing Beauty: Masterpieces from Persian Lands—Selections from the Hossein Afshar Collection. The gorgeous exhibition catalogue published, for the first time, works from the renowned private collection of Hossein Afshar.
How did you choose the objects featured in this catalogue and the related Bestowing Beauty exhibition that opened at the MFAH in 2017?
I identified a large group of masterworks in the Afshar collection, and I spent a lot of time just looking at them. Through close looking, studying, and discussing with my team, certain themes kept coming up over and over again. Many themes are tied to Persian literature and culture as well as visual culture: like love and longing, feasting and fighting, faith and piety, earth and nature.
We also realized that these themes are not just Persian but actually universal themes common to many cultures across the globe. It was really important for me to make the catalogue and exhibition accessible to all audiences.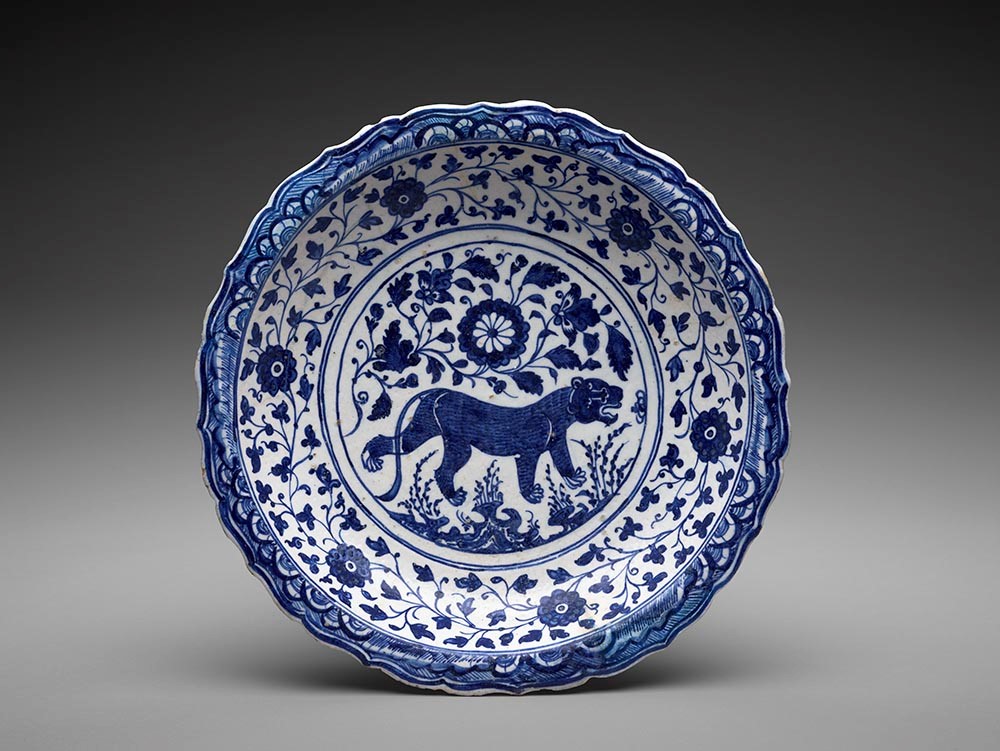 How many people worked on this book, and how long did it take?
It took a village, and a couple of years from start to finish. Ten authors; five department teams at the MFAH (curatorial, conservation, photography, preparations, editorial); a few contract people, like a mapmaker; and one amazing book-design team in New York City. The greatest part was connecting with colleagues—everyone brings a new perspective—and making new friends.
What is one of your favorites in this catalogue?
The blue-and-white lion dish, because of its seamless combination of Chinese and Persian influences that characterizes blue-and-white.
► Copies of "Bestowing Beauty: Masterpieces from Persian Lands" are available from the MFA Shop. Send an email for all the details!